Big business bosses will be forced to justify salaries under new government plans
A string of big firms have been hit by public outrage and embarrassing shareholder revolts over bumper executive pay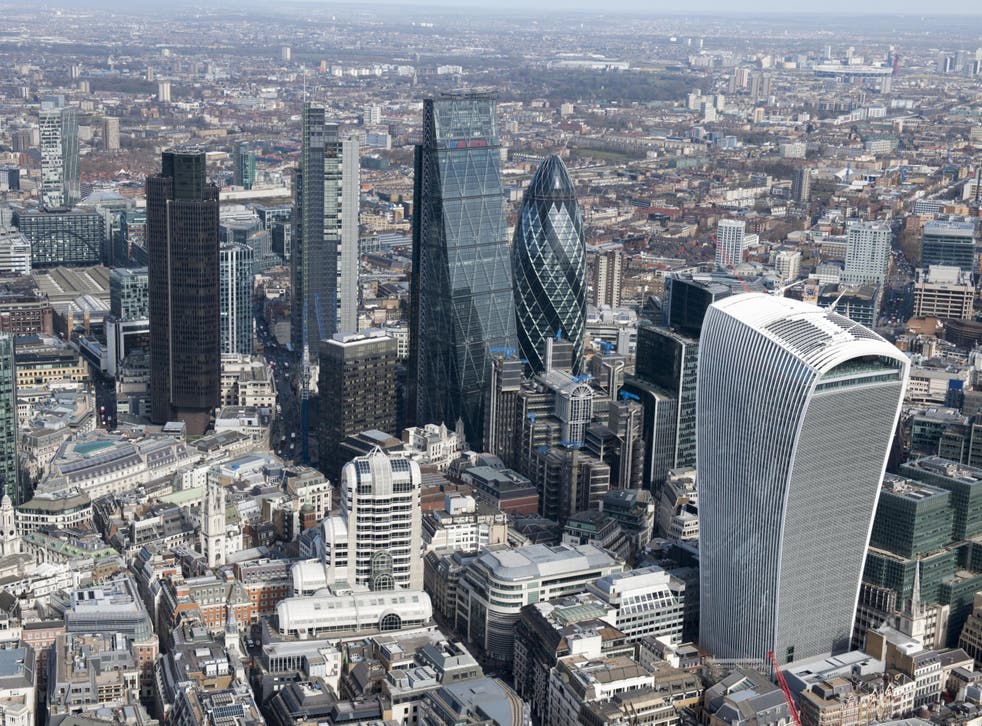 Big businesses will have to justify the salaries of top bosses and lay bare the gap between their chief executive's pay packets and the average worker for the first time.
Under new laws being laid in parliament on Monday, UK listed companies with more than 250 employees will have to disclose their "pay ratios" every year, as part of efforts to rein in executive pay.
The move comes after concerns that some chief executives have been receiving bloated salaries that are out of step with company performance, business secretary Greg Clark said.
Companies will have to start reporting their pay ratios by 2020, if the plans are given the go ahead by MPs.
It comes after thousands of businesses were forced to publish their gender pay gap, revealing some 78 per cent of firms paid men more than women.
Mr Clark said: "Most of the UK's largest companies get their business practices right but we understand the anger of workers and shareholders when bosses' pay is out of step with company performance.
"Requiring large companies to publish their pay gaps will build on that reputation by improving transparency and boosting accountability at the highest levels, while helping build a fairer economy that works for everyone."
Several big firms have been hit by public outrage over bumper executive pay, with embarrassing shareholder revolts at firms such as Shell, Astrazeneca and William Hill this year.
Housebuilder Persimmon admitted failures that led to an embarrassing shareholder rebellion over pay only last week, while MPs condemned "grossly excessive" pay deals worth more than £100m for senior figures at the company.
Marion Sears, remuneration committee chairwoman at Persimmon, admitted to the Business, Energy and Industrial Strategy Committee that she did not know the average worker's pay.
The new regulations also require listed companies to make clear what impact a hike in share prices has on the pay of top bosses.
Government minister Lord Duncan said: "It only takes poor behaviour from a small number of companies to damage the public's trust in big business.
"Improving transparency and accountability in this way, plus other initiatives such as giving employees a voice in the boardroom, will help create a more equal and fair society while ensuring that the UK remains a world-leading place to invest and do business."
The move was broadly welcomed by industry members, who hope it will offer greater accountability and transparency to investors.
"Pay ratios will shine a spotlight on what executives are being paid compared with their workforce, and investors will expect boards to articulate why the ratio is right for the company and how directors are fulfilling their duties," said Chris Cummings, chief executive of the Investment Association.
UK news in pictures

Show all 50
Union leaders said the move was a good first step but workers representatives needed guaranteed places on pay committees to ensure fairness.
TUC general secretary Frances O'Grady said: "Fat-cat bosses are masters of self-justification and shrugging off public outcry. New rules are needed to make sure they change.
"We need guaranteed places for worker representatives on boardroom pay committees. That would bring a bit of common sense and fairness to decision-making when boardroom pay packets are approved."
Labour accused the government of announcing "half-baked, rehashed" policies that would fail to tackle entrenched inequality.
Shadow business secretary Rebecca Long Bailey said: "This won't end staggering pay disparity or help hard-up workers at the bottom of the chain.
"Theresa May and her government are too weak and unwilling to take on big bosses and act in favour of ordinary workers."
Register for free to continue reading
Registration is a free and easy way to support our truly independent journalism
By registering, you will also enjoy limited access to Premium articles, exclusive newsletters, commenting, and virtual events with our leading journalists
Already have an account? sign in
Register for free to continue reading
Registration is a free and easy way to support our truly independent journalism
By registering, you will also enjoy limited access to Premium articles, exclusive newsletters, commenting, and virtual events with our leading journalists
Already have an account? sign in
Join our new commenting forum
Join thought-provoking conversations, follow other Independent readers and see their replies