'Bigot' comments were not mine, says Clegg in gay marriage row
James Tapsfield
Wednesday 12 September 2012 15:26 Comments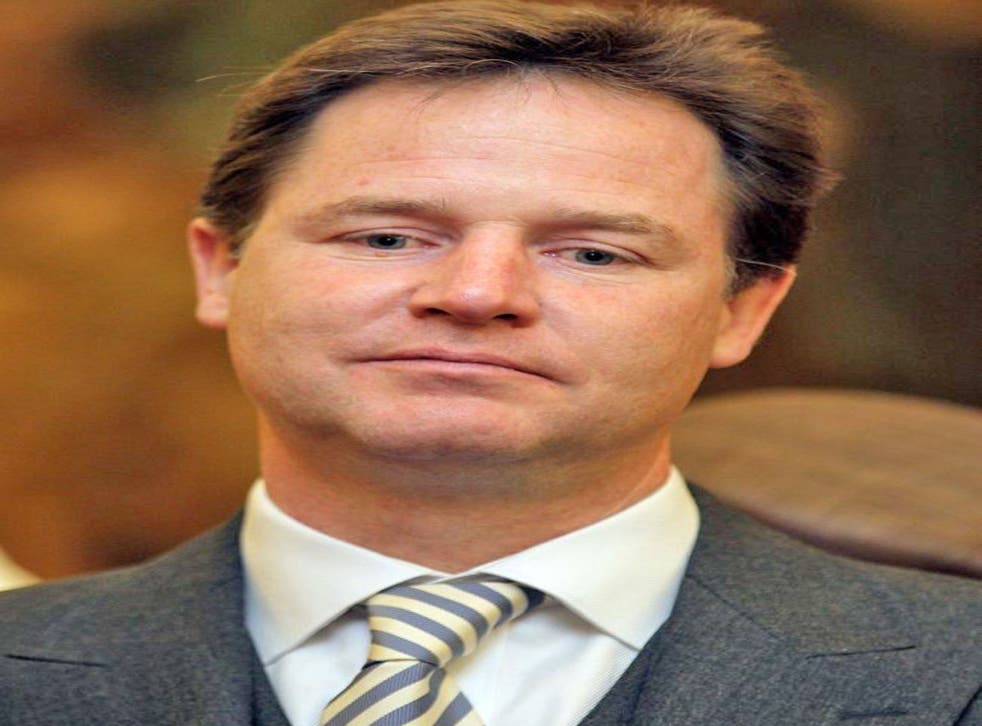 Nick Clegg has written to religious leaders disowning comments which branded opponents of gay marriage as "bigots".
The Deputy Prime Minister moved to limit damage after the jibe appeared in an early draft of a speech mistakenly released to the media.
In the letters to the Archbishops of Canterbury and Westminster, Mr Clegg said: "Those extracts were neither written or approved by me. They do not represent my views, which is why they were subsequently withdrawn.
"While I am a committed advocate of equal marriage, I would never refer to people who oppose it in this way. Indeed, I know people myself who do not support equal marriage and, although I disagree with them, clearly I do not think they are bigots.
"Nor do I think it is acceptable they, or any one else, are insulted in this way. My views on this issue are no secret, but I respect the fact that some people feel differently to me about marriage, often because of their religious beliefs.
"I hope this explanation helps clarify what happened yesterday as well as my position, and I hope that the serious error that occurred will not cause lasting offence."
Register for free to continue reading
Registration is a free and easy way to support our truly independent journalism
By registering, you will also enjoy limited access to Premium articles, exclusive newsletters, commenting, and virtual events with our leading journalists
Already have an account? sign in
Join our new commenting forum
Join thought-provoking conversations, follow other Independent readers and see their replies