Bold housing plans could swing the election, survey suggests
Generation Rent poll suggests 38 per cent of the public has housing as a top priority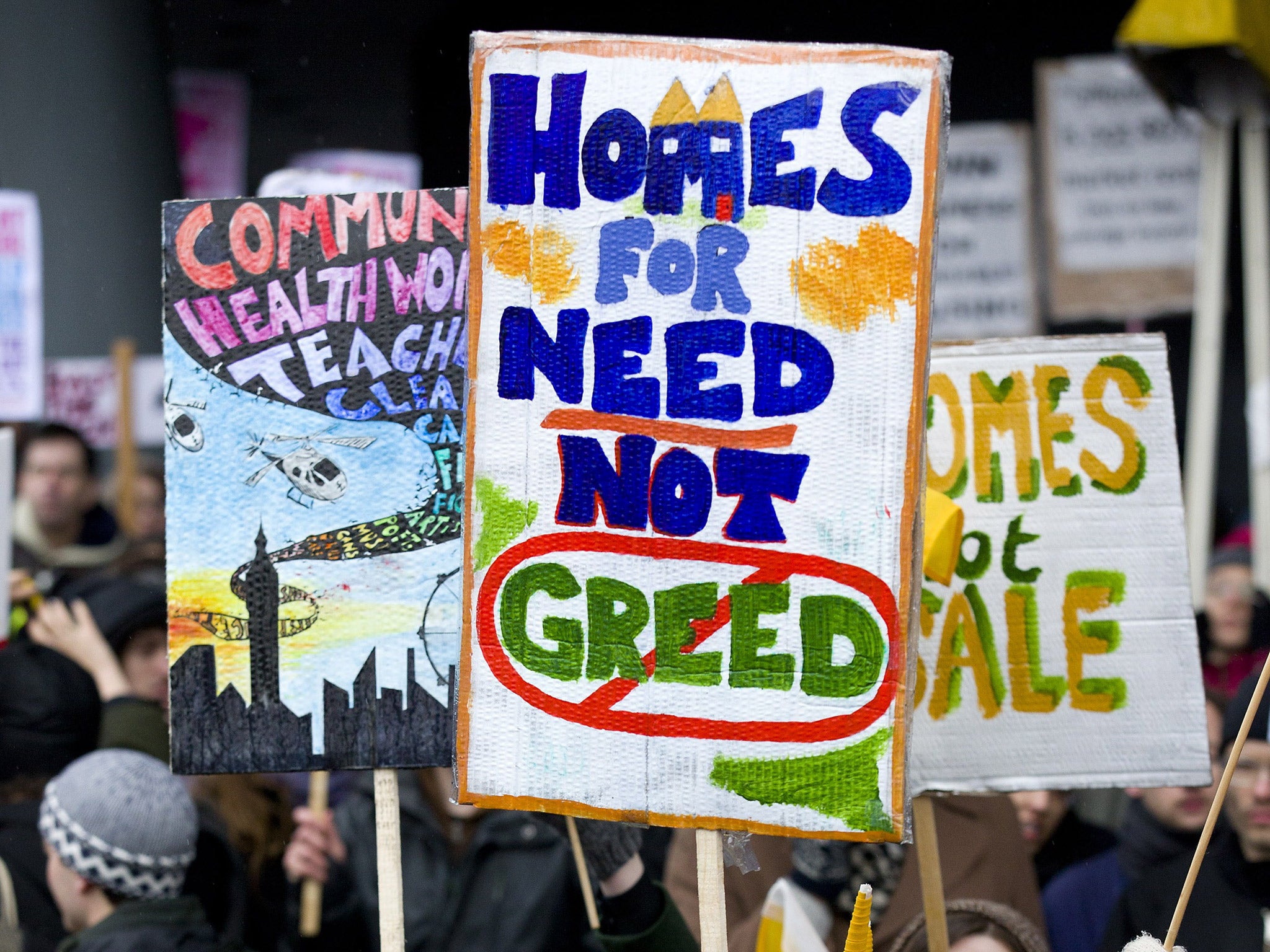 The depth of the housing crisis has been underlined by a survey which found millions of people had personal experience of the struggle to buy or rent a home.
It suggested that a political party which produces bold housing plans at the general election in three months' time could reap an electoral dividend.
Nearly two fifths of the public (38 per cent) said they would be more likely to vote for a party which put housing in its top three priorities.
The Survation poll, for the Generation Rent campaign, found that 57 per cent of people said they, or someone they knew, was having problems buying or renting a suitable home.
50 per cent of private renters said they were struggling to buy, while 43 per cent said they were having difficulties with rent. More than one third of homeowners (35 per cent) said they knew someone who was struggling to buy.
Asked which party had the best policies for helping homebuyers, 21 per cent said Labour and 18 per cent said the Conservatives.
But 47 per cent said they did not know, a finding which illustrates the potential votes that could be swayed by the issue.
Alex Hilton, the director of Generation Rent, said: "From the private tenant struggling to make the monthly rent, to the homeowner whose children can't buy their first home, the housing crisis is looming over Britain and is not going away.
"Voters want a party which will make housing a priority, but when half of them do not even know who is offering the best deal, then it's clear politicians are not taking it seriously enough."
The poll was released after Labour set out plans to ease the pressure on renters. It promised to ban "rip-off" letting agent fees for tenants, to legislate for three-year tenancies giving security to renters and to end excessive rent rises by imposing a ceiling on rent increases during the three-year tenancies.
The party leader, Ed Miliband, said: "There are now nine million renting their home and many of them are young people or families just starting out in life. This Generation Rent has been ignored and let down by this government."
Brandon Lewis, the housing minister, responded: "Rent controls never work – they destroy investment in housing leading to fewer homes to rent and poorer quality accommodation. The only way to have affordable rents is to build more homes, which the Conservatives are doing."
Join our commenting forum
Join thought-provoking conversations, follow other Independent readers and see their replies