Hilary Mantel and William Boyd warn of book industry collapse if 'disgraceful' post-Brexit change goes ahead
Exclusive: Former poet laureate Carol Ann Duffy said prospect of new rules makes her 'blood run cold'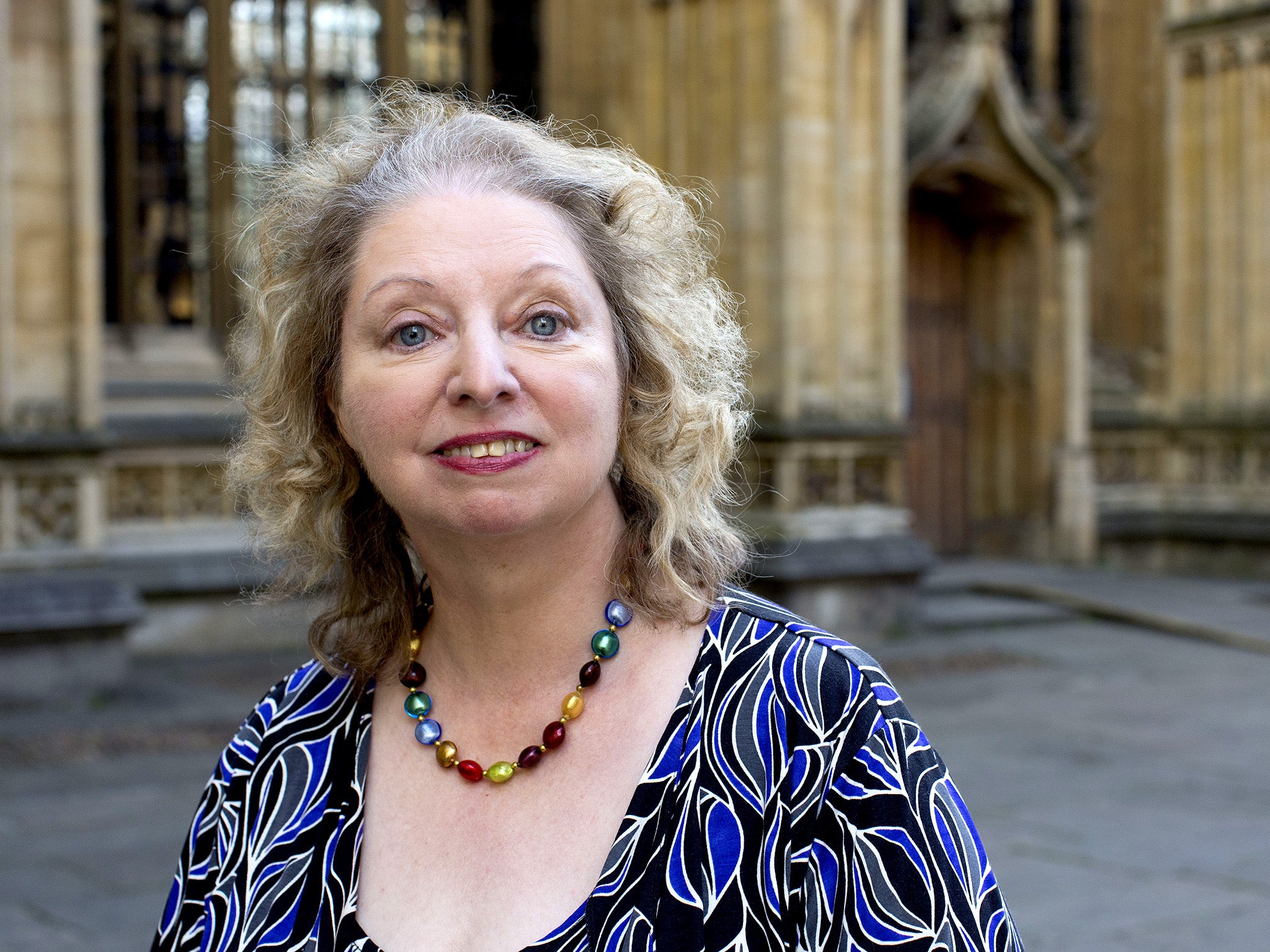 Bestselling writers including Hilary Mantel and William Boyd have issued a stark warning that the UK book industry faces collapse if "disgraceful" post-Brexit changes to copyright rules, being considered by the government, go ahead.
The double Booker-winning Wolf Hall author said proposals to tear up the Europe-wide regime were "deeply concerning" and would risk a flood of cheap imports, damage the livelihoods of up-and-coming talent, and cramp the innovation that drives the £3.4bn UK publishing industry and provides stories and ideas for film and TV.
New figures from the Publishers' Association, seen by The Independent, suggest that as much as 64 per cent of revenue from books – some £2.2bn each year – is at risk if a system of so-called "international exhaustion" is adopted, with authors and illustrators potentially losing income totalling £506m annually and job losses running into the tens of thousands.
Any Human Heart author Boyd said that Boris Johnson "of all people" – as a published author – should understand the danger.
"The fact that the government of Great Britain – a nation whose artistic glory is its literature – may seek to undermine the conventions that guard copyright is both utterly disgraceful and almost beyond credence," he said.
"This attempt to deny, or subvert, or water down these hard-fought-for rights of intellectual property must be adamantly opposed. It will be a covert licence for piracy and theft. Shame on any politician who advocates the opposite."
Launching a consultation – due to conclude on Tuesday – into the replacement of the copyright system used by the UK under the EU, business secretary Kwasi Kwarteng said Brexit allowed the UK to devise a new regime as a "stand-alone sovereign nation".
An international exhaustion scheme – similar to that operated by countries such as New Zealand – would allow the sale in British shops of identical books imported from overseas, potentially cutting prices for consumers, said Mr Kwarteng's Department for Business, Energy and Industrial Strategy (BEIS) in a paper setting out the four options on the table.
At present, authors are able to sell territorial rights for their works, allowing different publishers to make them available in different parts of the world at prices tailored to local markets.
Ditching the copyright protection that allows publishers to sell books exclusively in the UK would allow internet-based retailers to flood the market with stock bought in bulk from countries such as India, where a large English-language readership buys books at a third of the price paid in Britain, explained the chief executive of the Publishers' Association, Stephen Lotinga.
Branding the proposals "deeply alarming", he told The Independent that they would force many UK publishers out of business and threaten the emergence of future Hilary Mantels and JK Rowlings as cash-strapped companies lose the ability to take a risk on developing new talent.
"This country is fortunate to have many of the world's greatest literary talents producing books that entertain and inform readers across the globe," said Mr Lotinga. "These measures would inevitably mean fewer books, produced by fewer authors, for fewer readers.
"The entire model rests on being able to invest in new voices. In the English-speaking market globally, we are largely competing with books from the US, and the British industry punches well above our weight. We are very concerned that this proposal would see the English-language business gravitate more towards the States, making it more difficult for writers from the UK to reach audiences."
And he said there would be knock-on damage far beyond the book market: "Film, theatre and TV are very reliant on the publishing industry for investment in original creativity and storytelling. A huge number of bestselling films come from books."
Ms Mantel said she was "deeply concerned" by the threat to the current copyright and intellectual property regime.
"Most writers live and earn precariously, even with the protections now in place," she said. "Their original creative work, however humbly rewarded, underlies a major industry and feeds our cultural life as a nation. This is not the time to strip away protection to their livelihood."
The proposed new system would "make publishers risk-averse and close down access for new work", hurting high-street bookshops and further concentrating profits in a few online players, she said.
"The selling and making of books and the protection of the rights that underlie the trade is a delicate and complex business, but it is a very precious one, important for our standing as a nation," said Ms Mantel.
"I would urge those involved in the consultation to move with great caution and listen to the advice of those who care not just about their own future, but about the future of all our writers and readers."
Former poet laureate Carol Ann Duffy said the prospect of international exhaustion made her "blood run cold", warning that it would result in "a huge silencing of new work at a time when we need it most".
The Publishers' Association believes that small and medium-sized imprints are most at risk from changes to the copyright system, but said damage would be inflicted across the industry, which employs 29,000 directly and 70,000 indirectly.
And big players joined the chorus of opposition, with Penguin Random House CEO Tom Weldon warning that the entire literary ecosystem would suffer from the proposed change.
"Authors will find their ability to make fair royalties from their work severely undercut. Highstreet bookshops – in particular, independents – will struggle to compete with global pricing. And all publishers, including Penguin, will be forced to become more risk-averse businesses," said Mr Weldon.
"This means being less wide-ranging and ambitious with the writers we take chances on. And ultimately, it means readers having fewer books to discover, discuss and enjoy."
Perminder Mann, the CEO of Bonnier Books UK – home to 12 adults' and children's imprints and publishers of authors from Lynda La Plante to Wilbur Smith – described the proposed change as "the biggest threat the publishing industry has faced in decades".
"As an industry we cannot afford to take this giant step backwards," she warned. "To stay relevant, we must continue to publish books and stories by authors and illustrators from all backgrounds, and strive always to offer readers and listeners more quality and choice.
"Great books and stories are for everyone – not for the privileged few. We cannot stand by and let the government make the wrong decision on this."
A government spokesperson said: "The UK now has the regulatory freedom to choose our own exhaustion of IP rights regime, which is why we are conducting a consultation to consider and assess which option best serves UK interests.
"Any decision to change the current system would be based on the evidence arising from the consultation, and we welcome views from all businesses, including publishers, as well as civil society groups and consumers."
Join our commenting forum
Join thought-provoking conversations, follow other Independent readers and see their replies