Ministers accused of 'risking the country's security' by considering use of volunteers to guard borders
The Home Office has accepted the proposals have been looked at by officials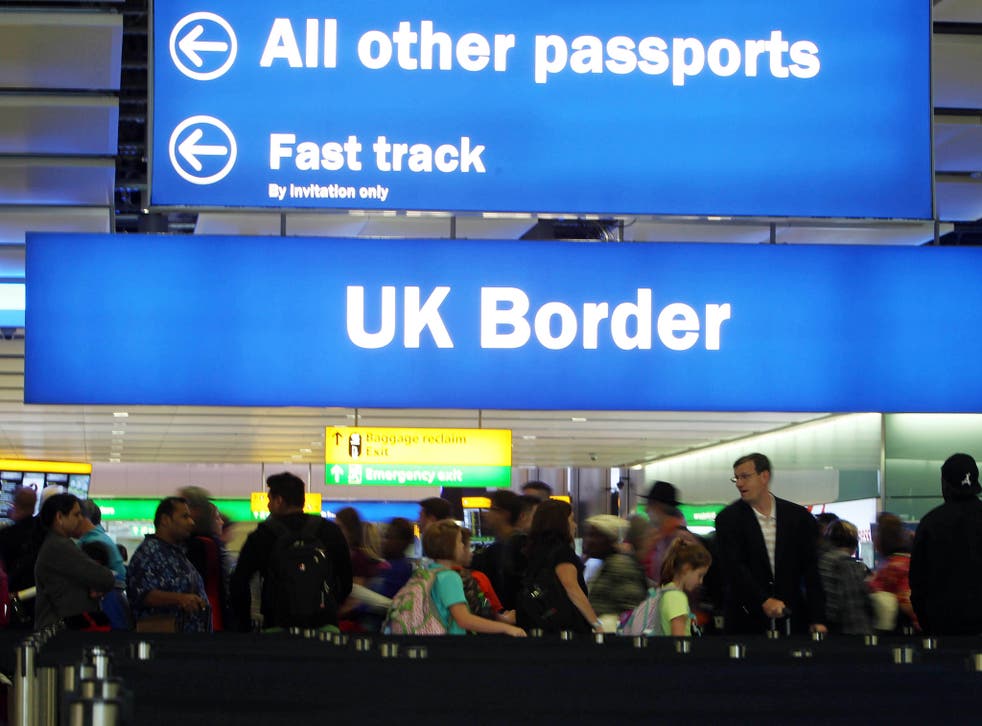 Ministers have been accused of "risking the country's security" after it emerged they are considering using volunteers to help guard borders.
Union chiefs branded the plan "ridiculous" after the Home Office confirmed having discussed proposals for Border Force volunteers at small ports.
The scheme under consideration would see the volunteers bolster full-time officers in a similar way that community-support officers boost police numbers.
Concerns have previously been raised over inadequate coverage at minor harbours and landing places, meanwhile there is a renewed focus on the state of the UK's Border Force with a beefed-up role expected after Brexit.
Mark Serwotka, general secretary of the Public and Commercial Services (PCS) union, which represents Border Force staff, said: "In the last year the Home Office has increased the use of agency staff, spending a staggering £25m last year to agency firms, a £5m increase on the previous year.
"Border Force is already using poorly trained seasonal workers at most ports and airports, not just at peak periods but throughout the year because of permanent staff cuts.
"The plans to use volunteer Border Force specials is a further move towards casualisation of the workforce."
UK news in pictures

Show all 50
He called on the Government to divert more resources towards security at UK borders by providing permanent professional staff and instead of volunteers.
Mr Serwtoka went on: "They are making our borders weaker with the use of casual labour and they are risking this country's security on the cheap."
The UK Border Force carries out immigration and customs controls for people and goods coming into the UK at all points of entry across the country.
A Home Office spokesperson said: "Border Force is currently considering the potential benefits of a Border Force special volunteer force, and is in discussions with other law enforcement agencies such as local police to understand how they use volunteers in addition to their existing workforce."
An inspection by the Home Office published earlier this year of 62 ports, wharves, marinas and jetties on the east coast that were normally unmanned, found Border Force officers had not been to 27 of the sites during the 15 months from April 2015 to June 2016.
The assessment said one of the risks of long periods of non-attendance by Border Force at some locations is "there is no visible deterrent to anyone prepared to risk using these spots to land illegal migrants or contraband".
Downing Street says soaring population proves UK needs tougher immigration laws
In a separate report, former independent reviewer of terrorism legislation David Anderson QC also flagged up coverage of smaller south and east coast ports, marinas and landing places, saying it is "conceivable" they might be an option for returning foreign fighters or other terrorists.
The Home Office said it uses a mix of expert officers, technology, data and intelligence to keep UK borders secure and has stopped tens of thousands of illegal attempts to enter the country.
A spokesperson said volunteers would not be used by Immigration Enforcement, but added: "We're committed to ensuring that Border Force has the resources it needs to keep the UK safe and we will never compromise the security of our borders."
Conservative MP for Dover Charlie Elphicke also raised concerns about the plan for volunteers, adding: "I would urge great caution before seeking to adopt a model like that used by the police, with special constables. We can't have a Dad's Army-type of set-up."
Register for free to continue reading
Registration is a free and easy way to support our truly independent journalism
By registering, you will also enjoy limited access to Premium articles, exclusive newsletters, commenting, and virtual events with our leading journalists
Already have an account? sign in
Register for free to continue reading
Registration is a free and easy way to support our truly independent journalism
By registering, you will also enjoy limited access to Premium articles, exclusive newsletters, commenting, and virtual events with our leading journalists
Already have an account? sign in
Join our new commenting forum
Join thought-provoking conversations, follow other Independent readers and see their replies