Boris Johnson backed arms sales to Saudi Arabia despite civilian deaths in Yemen, email shows
Approval from then-foreign secretary for exports to Riyadh came days after bombing on factory killed 14, memo reveals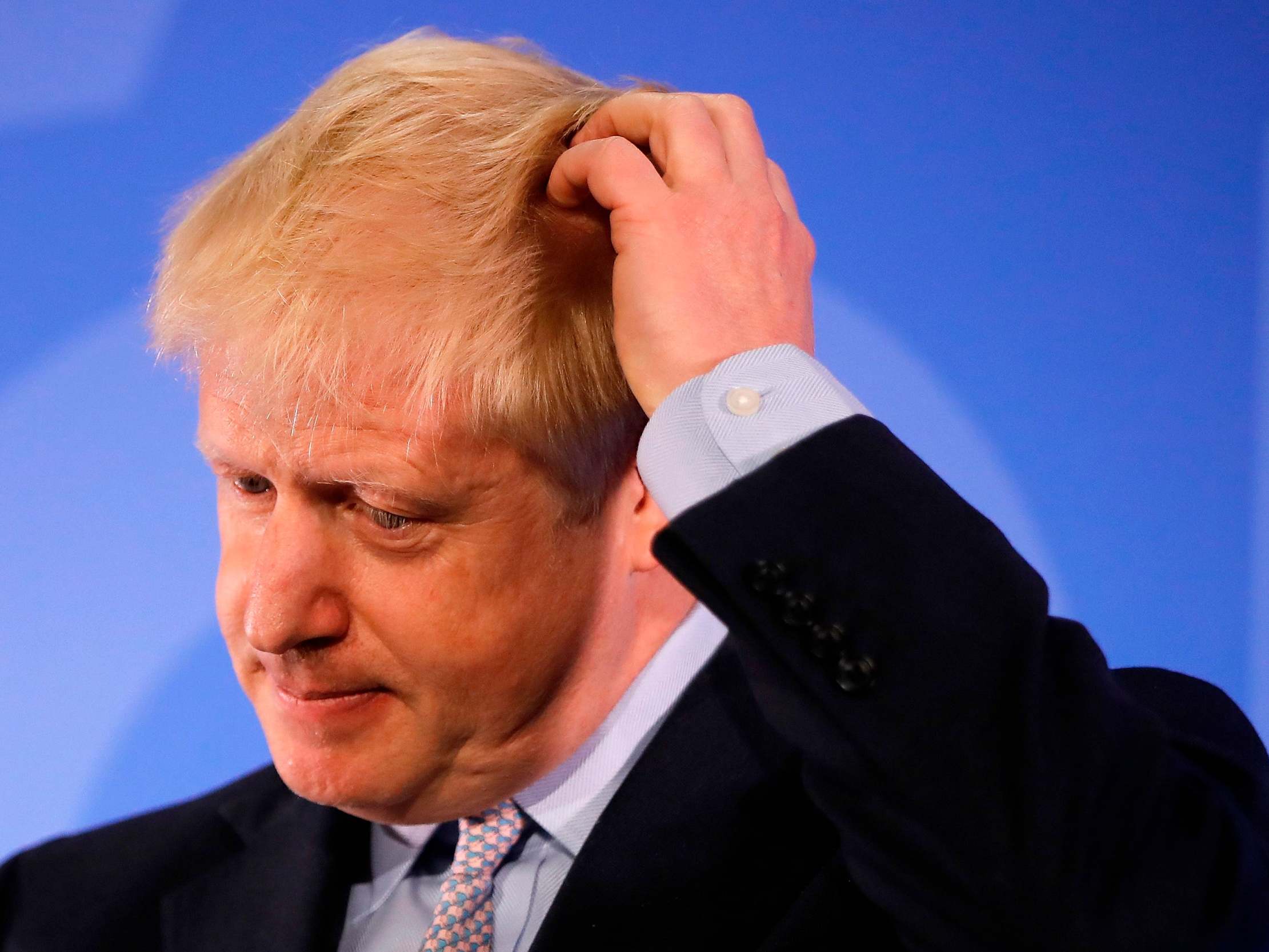 Boris Johnson pushed for UK arms sales to Saudi Arabia in the midst of a bombing campaign in Yemen blamed for the deaths of dozens of civilians, newly released emails show.
Backing for the sale of components to Riyadh to make Paveway bombs came days after a food factory was bombed – killing more than a dozen people – and just weeks after a major report by Human Rights Watch found Saudi-led coalition airstrikes had targeted civilian warehouses, a farm, and two power stations.
Correspondence from the summer of 2016 shows the then-foreign secretary recommended allowing the sale of the weapons, with an email from the government's arms export policy team on 27 July citing "increased confidence in the pre-planned and dynamic targeting processes" of the Saudi-led coalition.
The memo added that the risk of a serious violation of international humanitarian law was not sufficient to stop the sales going ahead.
The email, seen by The Independent, also confirmed that the foreign secretary was consulted on all licence applications for precision-guided weapons systems to be used by the Saudis in Yemen.
Brutal effects of Yemeni war
Show all 12
A subsequent email on 12 August from Mr Johnson's then-assistant private secretary stated for a second time he was happy for the exports to proceed. Three days earlier a Saudi-led airstrike on a potato factory reportedly killed at least 14 people.
Mr Johnson has previously argued for continued weapons exports to Saudi Arabia, saying other countries would "happily supply arms" to the kingdom if Britain were to succumb to pressure to stop doing so.
Dr Anna Stavrianakis, a senior researcher in the international arms trade who obtained the emails through a freedom of information (FOI) request, said the process by which the government approves licences for arms sales "beggars belief".
She said: "What on earth are they doing? What processes are they using that they can say there is not a clear link [between the sales and civilian deaths in Yemen]?
"Any common-sense understanding of risk is that it is preventive, and so the most cautious course of action should be taken. Instead, what we see the government doing is mobilising ambiguity and doubt about what it can reasonably have known about what the Saudis were doing, in order to facilitate increased exports."
She added Mr Johnson's record on arms sales gave particular cause for concern in light of his bid to become prime minister.
Dr Stavrianakis said: "The main focus on his candidacy has been about tax cuts for the better-off, but we have become obsessed with domestic affairs and Brexit at the expense of a humanitarian catastrophe that has been actively visited on Yemen.
"Entire generations have been wiped out through direct attacks, famine and cholera, and infrastructure has been decimated, in a campaign facilitated with the active military and diplomatic support of the UK government. History will judge the UK harshly for this."
Video shows damaged buildings and homes in Yemen village hit by Saudi-led coalition airstrikes
The University of Sussex academic also accused the government of "obfuscation" and "secrecy by delay" after she was made to wait 20 months for the information to be released.
The emails were eventually made public - but only after the court of appeal had heard a claim by the Campaign Against Arms Trade against the legality of arms exports to Saudi Arabia for use in Yemen. A decision in that case is expected in the summer.
Dr Samuel Perlo-Freeman, research coordinator at the Campaign Against Arms Trade, said: "Boris Johnson's complete lack of concern for the impact of UK arms sales is a worrying sign for how UK foreign policy would look under his leadership."
A government spokesperson said: "The government takes its export control responsibilities very seriously.
"A licence will not be issued, to Saudi Arabia or any other destination, if to do so would be inconsistent with any provision of the Consolidated EU and National Arms Export Licensing Criteria.
"The UK operates one of the most robust export control regimes in the world and we keep our defence exports to Saudi Arabia under careful and continual review."
Mr Johnson's team has been contacted for comment but had not responded at the time of publication.
Join our commenting forum
Join thought-provoking conversations, follow other Independent readers and see their replies