Sending asylum seekers overseas to make claims will 'save life', Boris Johnson insists
'The objective is a humanitarian and humane one' prime minister says - after idea branded 'inhumane and unworkable'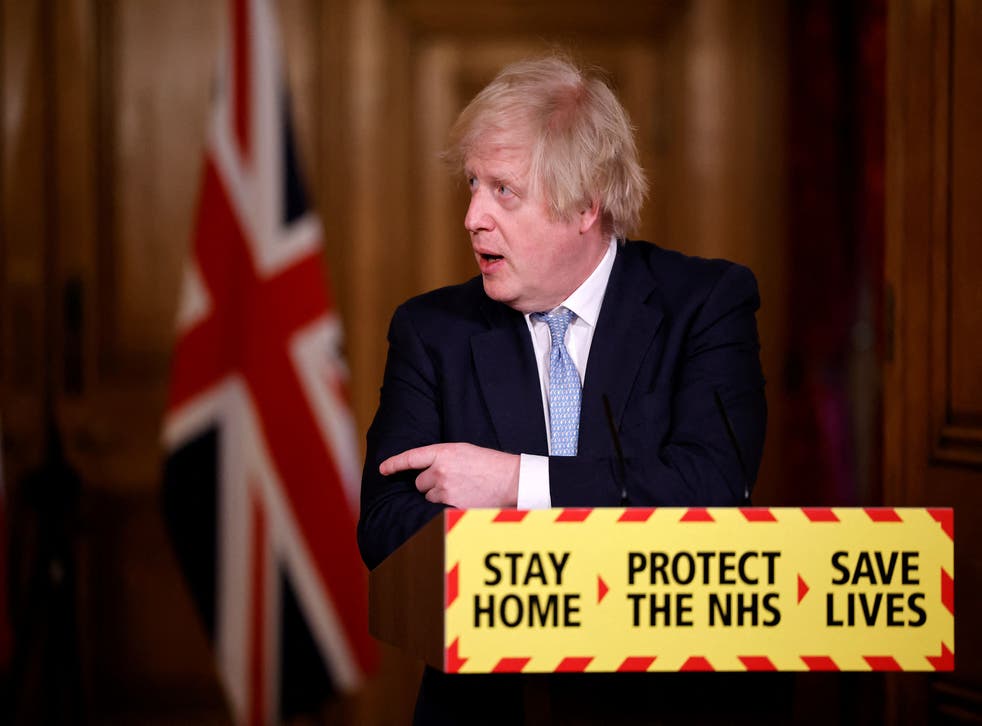 Sending asylum-seekers overseas to make claims will "save life", Boris Johnson has claimed, as he defended the controversial plans.
Priti Patel's proposal – to set up processing centres in Gibraltar and the Isle of Man, as well as in unnamed foreign countries – has been branded "inhumane and unworkable" by critics.
But the prime minister insisted the motive was to take would-be refugees out of the hands of "gangsters" operating dangerous cross-Channel routes to the UK.
"The objective here is to save life and avert human misery," Mr Johnson told a Downing Street press conference.
"People have died trying to make this crossing," he argued, calling it a "deeply repugnant traffic that we need to stop".
"That is why the home secretary has set out the tough series of proposals that you have seen," Mr Johnson said – although, in fact, no plans have been published yet.
Read more:
Budget spending cuts branded 'unrealistic' - follow live
Indian vaccine firm denies Hancock's claim rollout being hampered by supply shortage
'Career graveyard' of Brussels posting to hit pot-Brexit influence, PM warned 
"The objective is a humanitarian and humane one – to stop the abuse of these people by a bunch of traffickers and gangsters. That's what we are trying to do."
Ms Patel plans to change the law to process claims abroad, despite similar plans to hold asylum-seekers on disused ferries and decommissioned North Sea oil platforms being dropped last year.
Turkey and Denmark are believed to be targets for striking agreements, with Scottish islands another option under consideration.
But the idea appeared to be unravelling when Gibraltar hit back, saying it would be "unable to host the processing of asylum seekers from the UK". The Isle of Man said it had not been consulted.
At the press conference, the prime minister framed the move as a deterrent to cross-Channel trafficking, after a record 8,420 people reached the UK in small boats last year.
This is strongly disputed by critics who question why people willing to risk drowning would be put off by the threat of being sent overseas to make a claim, if they arrive safely.
Many suspect Ms Patel of another hardline tabloid-friendly announcement on immigration that is unlikely to become reality.
The prime minister was also reminded of his past calls for an "amnesty" for migrants who have been in the UK for a long time illegally.
He replied: "You're perfectly right. I think, when people have been here for a very long time and haven't fallen foul of the law, it makes sense to try to regularise their status."
Mr Johnson claimed: "That actually is pretty much what already happens under the existing rules."
Join our new commenting forum
Join thought-provoking conversations, follow other Independent readers and see their replies