Boris Johnson backs illegal immigrants amnesty as he hints he may run for third term as London mayor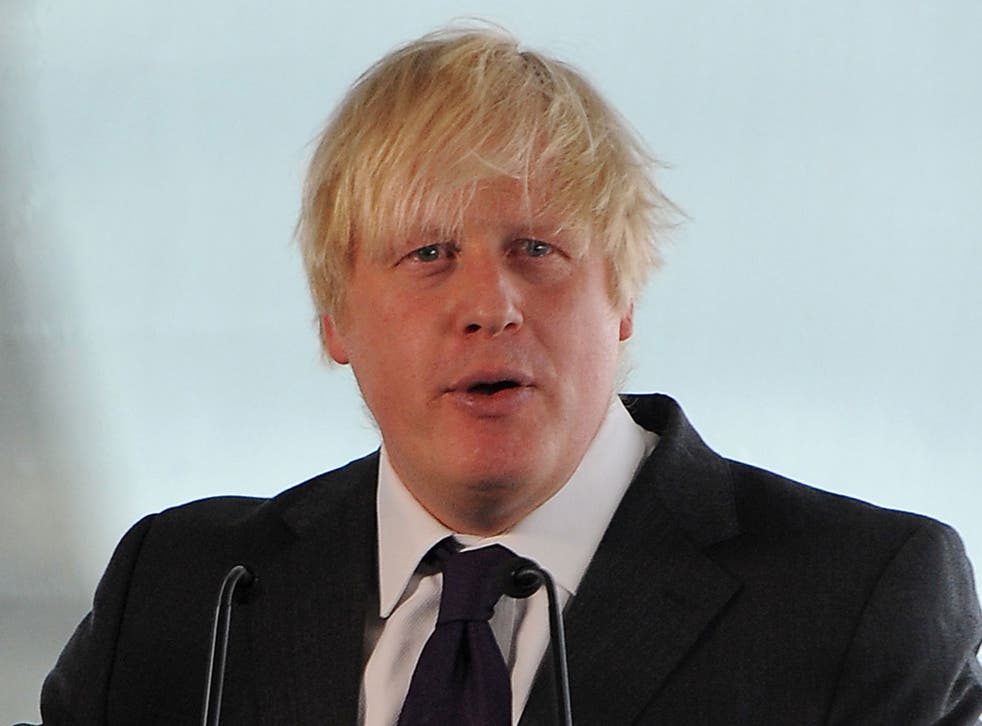 Boris Johnson put himself at odds with the Conservative leadership today as he backed giving an amnesty to illegal immigrants who have been in Britain for 12 years.
His comments came four days after the Independent disclosed that a prominent Tory, Nadhim Zahawi, supported a one-off amnesty as a way of boosting the economy – and improving the party's standing among ethnic minority voters. The move was swiftly ruled out by David Cameron.
But the Mayor of London, speaking on his LBC 97.3 radio show, said: "We should have an amnesty. We've got people who have got in here illegally.
"They are not engaged with the economy and being honest with the system. The key thing is to stop them coming in in such numbers and be tougher in our approach to borders."
Mr Johnson first called for an amnesty five years ago – a move, he said, that had led to political leaders turning their "machine guns" on him.
He also criticised the failure by successive Governments over the last 20 years to deport illegal immigrants.
"The culture of human rights is such that it is blindingly difficult to get people onto planes," he said.
"These people will melt away into the undergrowth and be lost again – one reason why people have lost confidence in the immigration system. What we need to do is make it clear to illegal immigrants where to go."
In an essay for a new think-tank, provisionally called Right Revival, Mr Zahawi said recipients of the amnesty should be given leave to remain rather than full citizenship, limiting their entitlement to benefits, and the move should be combined with an overhaul of border controls.
He said: "We shouldn't be afraid to think outside of our comfort zone. Our failure to appeal to ethnic minorities should send loud alarm bells ringing in Downing Street and Central Office. Unless we act now this electoral penalty will only get worse."
Mr Johnson also claimed he could still reverse his decision not to seek a third term as mayor, but only if there was strong public support for him to continue. He is due to step down in 2016.
His comments will be greeted with scepticism by many senior Tories who fully expect him to attempt to return to the Commons as an MP in 2015 as a possible prelude to a Tory leadership bid.
"The truth is that there are so many things we are trying to do at the moment that I know I am not going to be able to get in in time for 2016," he said.
"I won't deny it – it is something I think about and something I've even talked to friends about. But the reality is that after eight years you've been at it for a long time in a very big job. You see what happens to people who do things for too long. You've got to be fair to the electorate, you've got to be sure you are doing your best."
But he joked that he could be persuaded to stand again if there was a "Reverse Morsi" in the capital.
His quip about the mass protests taking place in Cairo against the Egyptian president came as he faced questions about his ambition to be prime minister during the first edition of his new monthly radio phone-in.
Register for free to continue reading
Registration is a free and easy way to support our truly independent journalism
By registering, you will also enjoy limited access to Premium articles, exclusive newsletters, commenting, and virtual events with our leading journalists
Already have an account? sign in
Register for free to continue reading
Registration is a free and easy way to support our truly independent journalism
By registering, you will also enjoy limited access to Premium articles, exclusive newsletters, commenting, and virtual events with our leading journalists
Already have an account? sign in
Join our new commenting forum
Join thought-provoking conversations, follow other Independent readers and see their replies