Boris Johnson accused of breaking government pledge to MPs over Brexit vote
'Reckless' move puts UK at continued risk of no-deal crash-out at the end of 2020, former minister warns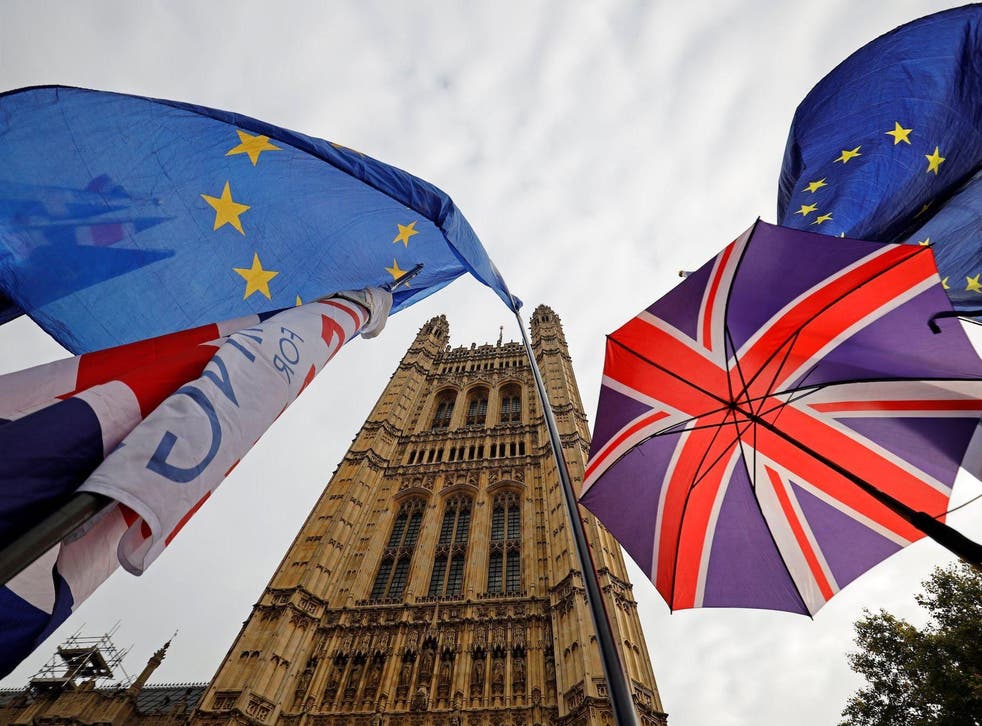 Boris Johnson has been accused by former Tory ministers of breaking a government pledge to MPs that they will be given a vote on extending the Brexit transition period to avoid a crash-out no-deal at the end of 2020.
Ex-cabinet minister David Gauke branded the move "reckless", warning that there was "no chance" of securing the Free Trade Agreement with Britain's former EU partners sought by Mr Johnson within that timescale.
The prime minister's senior lieutenant Michael Gove this morning confirmed that a no-deal Brexit is a possibility if no free trade agreement can be negotiated with the EU by the end of the transition, saying that a Conservative government would be preparing for "every eventuality".
But asked whether the House of Commons would be given a vote on whether to extend talks if no deal is reached by that point, Mr Johnson's official spokesman said: "No. The answer to that is a simple No. We aren't extending the implementation period."
The move contradicted a promise made in the House of Commons on 22 October by justice secretary Robert Buckland, who said: "We accept that parliament has a legitimate role to play and I can bring forward an amendment that would allow parliament to have its say on the merits of an extension of the implementation period and the government will abide by that."
Best pictures from Final Say Brexit march

Show all 76
Former cabinet minister David Gauke said that Mr Buckland's assurance amounted to "a clear promise" and branded Mr Johnson's decision to tear it up "reckless".
A refusal to extend the transition period negotiated by Theresa May would mean the UK crashing out on unfavourable World Trade Agreement terms, involving tariffs on a wide range of goods, he said.
"If there's no extension of the implementation period – as Number 10 seems to be saying – there's no chance of a Free Trade Agreement being negotiated in time," said Mr Gauke, who was stripped of the Tory whip for rebelling to stop no-deal.
"It means WTO terms by January 2021. A very bad outcome for many sectors.
"Looks like the Conservative message is 'we'll be out on WTO terms by 2021'. I have to say, that is reckless."
Another former Tory minister, Nick Boles, said that one of the main reasons why Mr Johnson pulled his Withdrawal Agreement Bill after it passed second reading in the Commons was because of fear that MPs would pass his amendment to make an extension the default if no FTA is reached by the end of next year.
"Johnson wants to force through a WTO Brexit next December," said Mr Boles, also now sitting as an independent.
Asked if a no-deal remained a threat at the end of 2020 – when the brief transition period is due to finish –Mr Gove told BBC Radio 4's Today: "It's always the case that we need to prepare for every eventuality."
His admission amounted to confirmation that the PM's deal to leave the EU's political structures at the end of January, will not close the "trapdoor" of potentially cutting off economic and security ties less than a year later.
Mr Gove argued an EU trade deal would be straightforward, because Mr Johnson's agreement already "charts the future shape of our relationship".
"It's always the case that we need to prepare for every eventuality, but I am confident we will be able to get a good relationship with the EU at the end of this period," he told Today.
However, Brussels has already warned the the UK's wish to diverge from standards on workers' rights and environmental and consumer protections will raise big obstacles to a deal, which must be approved by a range of national and regional governments across the continent.
Keir Starmer, Labour's Brexit spokesman, said the idea of a trade deal being negotiated in just a few months was "for the birds".
"If you vote Conservative, and you get Boris Johnson and what I think is a hard-right deal, it does leave the very real prospect that we leave without a deal at the end of next year," he warned.
Mr Johnson's spokesman was unable to rule out a no-deal departure at the end of 2020, saying only that there was "no reason whatsoever why we will not secure a deal by that date".
"Both the UK and EU are committed to reaching a trade deal by that date, and that's what we are going to do," said the spokesman.
The timetable for the negotiations is even shorter than the end of 2020, because an extension to the transition period must be requested by June 2020.
The non-binding political declaration agreed by the UK and EU says the future negotiations "will convene at a high level in June 2020" – the deadline for making that extension decision.
There are suspicions that a no deal at the end of 2020 remains the aim of hardline Tory MPs, which arose when one said it was their reason for backing Mr Johnson's deal.
Join our new commenting forum
Join thought-provoking conversations, follow other Independent readers and see their replies