Boris Johnson claims Labour opened up the borders because immigrants are more likely to vote for them
Mayor of London accuses Labour of 'tricking' public over three million influx of migrants during its 13 years in government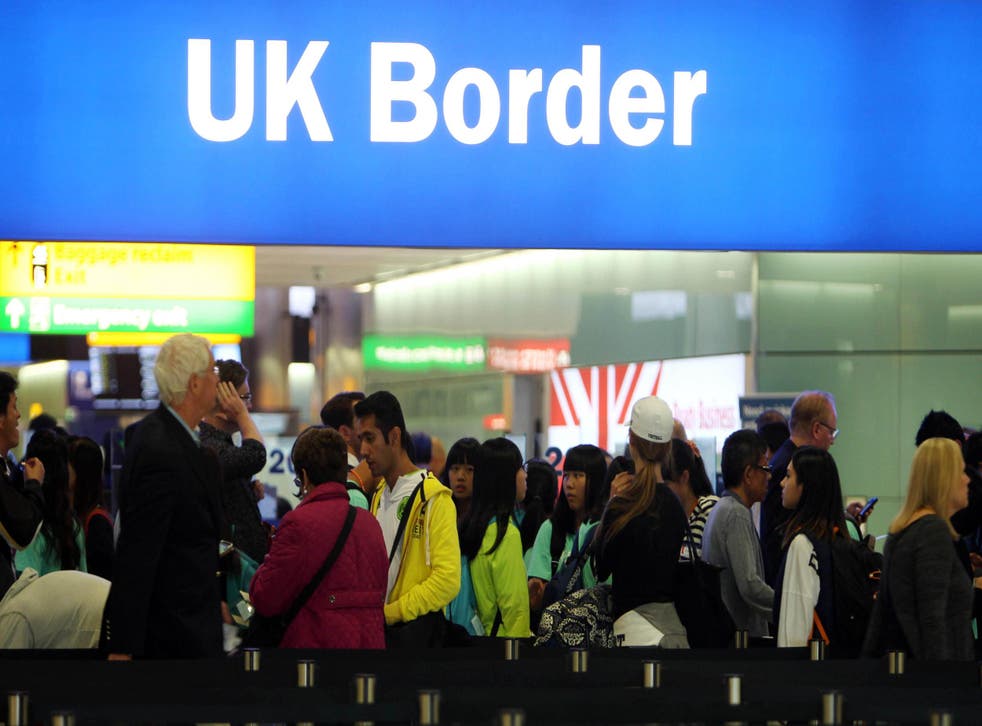 Boris Johnson has claimed Labour opened up Britain's borders during its 13 years in office because immigrants were more likely to vote for them.
The Mayor of London accused Tony Blair and Gordon Brown of having "tricked" the UK population by deciding to "take the brakes of immigration" for the "utterly cynical reason" that they boosted Labour's share of the vote.
According to the Migration Watch think tank more than three million immigrants arrived in the UK between 1997 and 2010, with another million thought to have arrived illegally during the same period.
David Cameron pledged to reduce net migration to the tens of thousands before the 2010 election but under his premiership the figure has risen to 318,000 – the highest rate in 10 years.
Writing in his weekly Daily Telegraph column on Monday, Mr Johnson wrote: "The reason people get so aerated about this issue is that they feel politicians have somehow tricked them.
"First there was the Labour Party that decided in the late 1990s to take the brakes off immigration, and to turn a blind eye to illegals, for the utterly cynical reason that they believed that immigrants were more likely to vote Labour.
"That conspiracy, for obvious reasons, was not explained to the public at the time, though some Labour people have since fessed up."

Register for free to continue reading
Registration is a free and easy way to support our truly independent journalism
By registering, you will also enjoy limited access to Premium articles, exclusive newsletters, commenting, and virtual events with our leading journalists
Already have an account? sign in
Register for free to continue reading
Registration is a free and easy way to support our truly independent journalism
By registering, you will also enjoy limited access to Premium articles, exclusive newsletters, commenting, and virtual events with our leading journalists
Already have an account? sign in
Join our new commenting forum
Join thought-provoking conversations, follow other Independent readers and see their replies