'It's just not going to happen': Boris Johnson accused of making impossible pledge for climate crisis summit
Exclusive: Prime minister's boast that Glasgow talks can deliver 'enforceable limits' on CO2 emissions prompts astonishment and criticism of a lack of understanding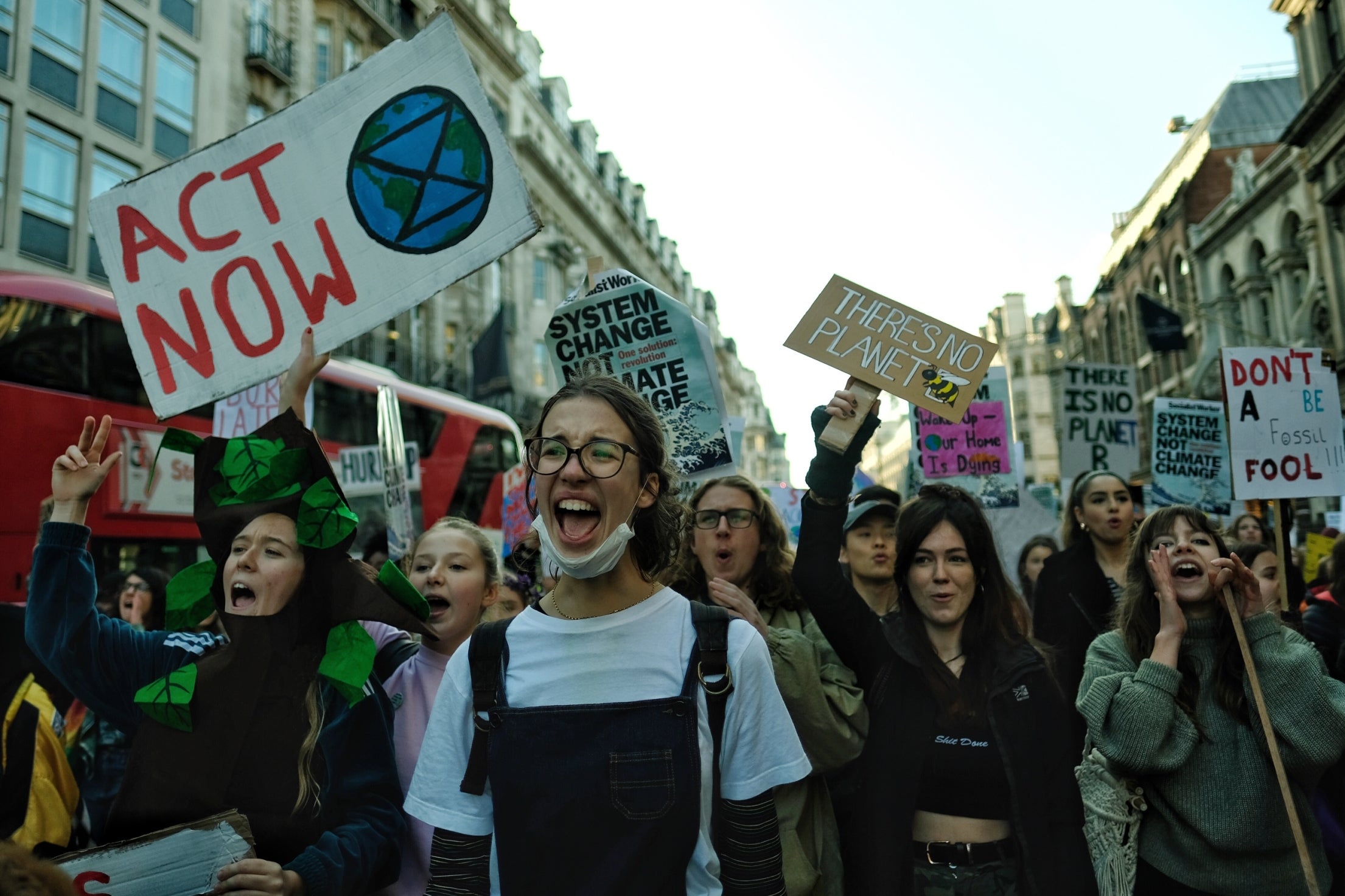 Boris Johnson has been accused of making absurd claims about the crucial climate change summit the UK will host this year, after apparently misunderstanding what it can achieve.
Green campaigners have reacted with bemusement and alarm after the prime minister pledged to pile pressure on "the whole world" to agree "enforceable limits" on carbon emissions.
They say there is no realistic prospect of setting legally-binding CO2 cuts in Glasgow in November, where leaders will instead be urged to beef-up existing voluntary reductions.
The key weakness of the 2015 Paris Agreement was that it put no mandatory limits on fossil fuel production – and high-polluting nations have been criticised for failing to deliver on even their voluntary pledges.
One green campaigner said of Mr Johnson's claim that the COP26 summit in Glasgow could deliver "enforceable" cuts: "It's just not going to happen."
Greenpeace accused the prime minister of "nothing but hot air", while Friends of the Earth criticised "vague pledges without any substance".
The apparent gaffe comes amid criticism that Mr Johnson has failed to deliver yet on last year's world-first legal commitment by the UK to achieve "net zero" carbon emissions by 2050.
He barely mentioned the climate crisis during the election campaign – boycotting the Channel 4 debate, when he was replaced by a melting ice sculpture – and was attacked for pursuing the "pipe-dream" of nuclear fusion.
Last week, the health secretary issued a "carry on flying" message, while a funding strategy for achieving net zero emissions will not emerge until the end of the year.
Youth Strike for Climate: London protest in photos
Show all 50
No 10's independent advisers the committee on climate change, stepped in by demanding a "climate change Budget" in March to put the country on track for the Glasgow gathering.
Crucial measures to slash CO2 – such as ending sales of petrol and diesel cars and removing gas boilers from buildings – should be brought forward within weeks, it pleaded.
The latest criticism comes after little-noticed comments during prime minister's questions, when Mr Johnson defended the Conservatives' record as the world reels from "catastrophic weather".
He told MPs: "We will be leading the COP26 summit, where we will introduce enforceable limits not just for this country, but for the whole world."
But Muna Suleiman, a climate campaigner at Friends of the Earth, said: "The prime minister has made some big claims about the UK's role as a climate leader but without any substance or policy detail to prove it.
"Instead of making vague pledges on international emission limits, the government focus needs to be on ending airport expansion, stopping support of fossil fuel extraction, and investing in clean affordable public transport networks."
While praising the "ambition", Sam Chetan-Welsh, Greenpeace UK's political adviser, said: "Without a formal commitment to get these enforceable limits over the line, and without the backing of other nations, these words are nothing but hot air."
And Wera Hobhouse, the Liberal Democrat climate emergency spokesperson said: "We have a prime minister demonstrating a complete lack of understanding of what world leaders are trying to achieve at COP26. That is no better than climate change denial."
The Independent asked No 10 to clarify what ambition the prime minister was setting for the summit of almost 200 nations, but it was unable to do so.
COP26 will start on the back foot after the COP25 talks in Madrid last month failed to achieve a breakthrough – despite a 500,000-strong demonstration led by Greta Thunberg.
It is meant to deliver the Paris accord, which saw countries agree to keep global warming "well under" 2C and to strive to limit the temperature increase to 1.5C, to avoid catastrophic climate change.
But, with the world already at a 1.1C rise – after the hottest decade on record – they need to increase their commitments five-fold, starting this year.
Instead, few countries came up with new targets, with Brazil, Australia, the US and China among the major emitters accused of blocking progress.
Some are pushing for carbon trading with other nations as a way to offset their emissions, instead of making real cuts.
Join our commenting forum
Join thought-provoking conversations, follow other Independent readers and see their replies