Boris Johnson cocaine use: What the Tory favourite to be next PM has said about taking illegal drugs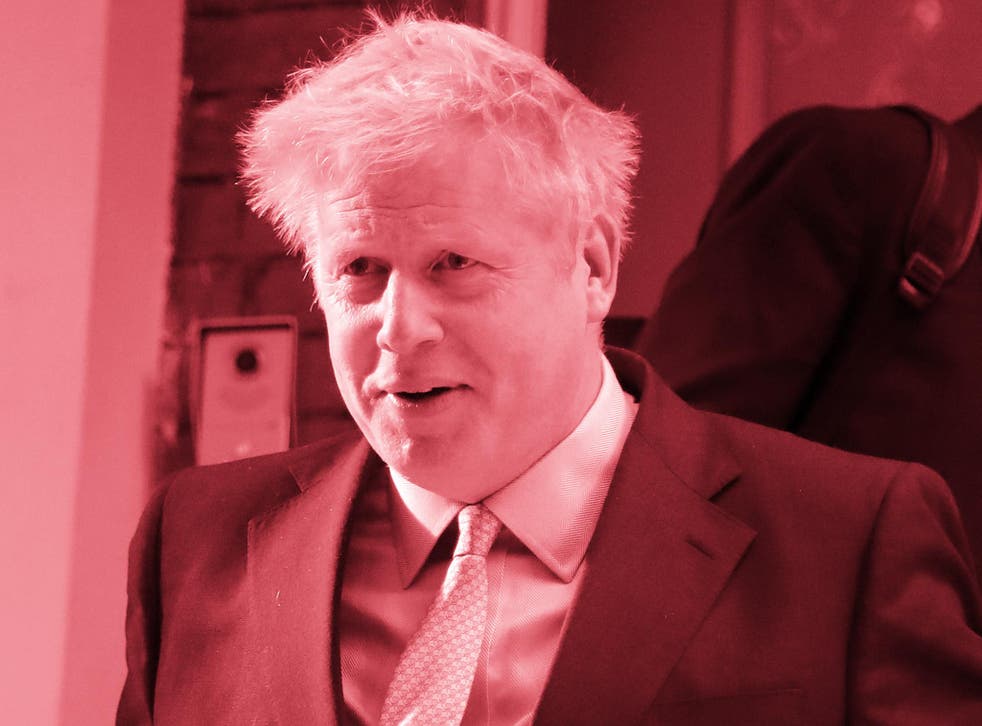 (AP)
The past drug use of Tory leadership hopefuls has become an unlikely theme of the race to succeed Theresa May.
Several candidates have spoken about using Class A or B substances, with Michael Gove's cocaine admission continuing to cast a shadow over his campaign.
Increasingly attention has focussed on the favourite to be the next prime minister, Boris Johnson, whose past drug use remains unclear.
Why are people asking questions about drug use among Tory leadership candidates?

The steady stream of drug admissions from the men and women vying to be the next prime minister began in late May, when Jeremy Hunt revealed he had drunk a cannabis lassi while backpacking across India.

That was followed by Rory Stewart apologising for smoking opium in Iran while travelling in the region more than a decade ago.

Owen Jones outlines the questions that Boris Johnson still needs to answer as he comes closer to potentially being prime minister

In the days that followed, Michael Gove revealed he took cocaine at social gatherings when he was a young journalist, saying he deeply regretted using the drug "on several occasions".

Andrea Leadsom also admitted to smoking cannabis while at university in remarks made to The Independent.

Sajid Javid's team has said the home secretary has never taken illegal drugs; nor has Mark Harper.

Matt Hancock smoked cannabis at university, his team said, as has Esther McVey.

Dominic Raab, who has previously admitted occasionally smoking cannabis at university, denied using cocaine: "I think Class A drugs are a bit different."

But the frontrunner and former foreign secretary has remained largely absent from the debate.

What has Boris Johnson said about his past drug use?

Mr Johnson has made conflicting statements about his past use of cocaine.

The leading Brexiteer previously said he took cocaine at university but then also claimed he had not actually snorted the drug in a separate interview.

Appearing on the BBC's Have I Got News For You in 2005, Mr Johnson admitted being given the drug but joked that he had not actually taken it.

"I sneezed and so it did not go up my nose," he said. "In fact, I may have been doing icing sugar."

Biggest lies told by Boris Johnson

Show all 5

Two years later, Mr Johnson admitted to having used cocaine in an interview with Piers Morgan in GQ, but said the experience resulted in "no pharmacological, psycho-tropical or any other effect on me whatsoever".

This time, however, he was unequivocal that the substance had been ingested, saying he "tried it at university" and remembered it "vividly".

Pressed on whether the drug actually went up his nose, he said: "It must have done, yes, but it didn't do much for me, I can tell you."

In 2008, in an interview with Marie Claire, he was again asked about his past cocaine use.

"You said in interviews that you've snorted coke," came the question, to which he is reported to have replied: "Well, that was when I was 19. It all goes to show that, sometimes, it's better not to say anything."

However, a statement issued after that interview stated that any claim Mr Johnson had taken cocaine was "simply untrue".

He was asked to clear up the confusion during his leadership campaign launch, to which he replied: "I think the account of this event when I was 19 has appeared many, many times.

"I think what most people in this country want us to really focus on in this campaign, if I may say so, is what we can do for them and what our plans are for this great country of ours."

Asked whether he had ever done anything illegal, Mr Johnson said: "I cannot swear that I have always observed a top speed limit of 70mph."

Will this affect the contenders for No 10?

How the past drug use of the 10 candidates vying for the top job will impact their chances is unclear, although Mr Gove's campaign has been overshadowed by the issue.

The question of drug use is unlikely to sway a significant number of Tory MPs, who will be tasked with whittling down the crowded field to just two.

But the 100,000-plus Tory party members, who will be casting the deciding votes before the winner is announced later in July, may be more profoundly influenced by what has emerged in the last two weeks.
Join our new commenting forum
Join thought-provoking conversations, follow other Independent readers and see their replies