Boris Johnson says 'I'd do it again' even as anti-corruption tsar resigns over Partygate
'I hope you will stand aside so we can look to the future and choose your successor,' wrote MP John Penrose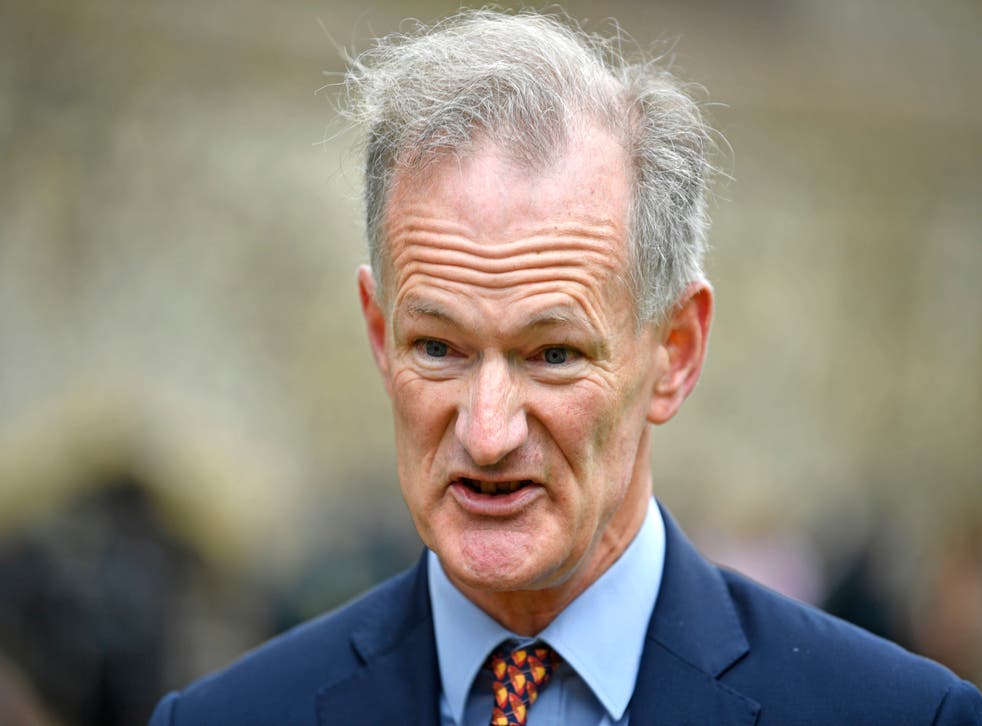 Boris Johnson privately told MPs he would "do it again" in regard to Partygate, hours after his own anti-corruption tsar resigned over No 10's response to the scandal.
The prime minister was defiant when challenged by angry backbenchers at a closed meeting ahead of the no-confidence vote.
Asked about his initial claim in the House of Commons that no rules had been broken in No 10, Mr Johnson told MPs: "I'd do it again."
It came hours after Tory MP John Penrose, who had served as the government's anti-corruption champion since December 2017, wrote a scathing resignation letter accusing the prime minister of breaching the ministerial code by failing to provide adequate leadership over Partygate.
He said Mr Johnson had failed to address the Sue Gray report's "very serious criticisms" of the leadership at Downing Street.
Mr Penrose wrote: "The only fair conclusion to draw from the Sue Gray report is that you have breached a fundamental principle of the ministerial code – a clear resigning matter.
"But your letter to your independent adviser [Lord Geidt] on the ministerial code ignores this absolutely central, non-negotiable issue completely. And, if it had addressed it, it is hard to see how it could have reached any other conclusion than that you had broken the code."
He added: "As a result, I'm afraid it wouldn't be honourable or right for me to remain as your anti-corruption champion after reaching this conclusion, nor for you to remain as prime minister either.
"I hope you will stand aside so we can look to the future and choose your successor."
The leader of the Scottish Tories, Douglas Ross, said he would be voting against Mr Johnson, having heard "loud and clear the anger at the breaking of Covid rules" and "even more so at the statements to parliament from the prime minister on this topic".
In a further indication of the anger felt on the Tory benches, former minister Jesse Norman – who was previously a long-standing supporter of Mr Johnson – published a scathing letter to the prime minister withdrawing his support.
Mr Norman said the Gray report showed Mr Johnson had "presided over a culture of casual law-breaking at 10 Downing Street", adding: "To describe yourself as 'vindicated' by the report is grotesque."
A government source said Mr Johnson had been very specific when he told MPs he would "do it again", and that he was referring to the fact that "he would thank staff for their hard work when they left his employment".
Register for free to continue reading
Registration is a free and easy way to support our truly independent journalism
By registering, you will also enjoy limited access to Premium articles, exclusive newsletters, commenting, and virtual events with our leading journalists
Already have an account? sign in
Register for free to continue reading
Registration is a free and easy way to support our truly independent journalism
By registering, you will also enjoy limited access to Premium articles, exclusive newsletters, commenting, and virtual events with our leading journalists
Already have an account? sign in
Join our new commenting forum
Join thought-provoking conversations, follow other Independent readers and see their replies