Britons to get fourth Covid-19 vaccination, says Boris Johnson
'We're going to need it', says PM in apparent indication of concern over waning effectiveness of jab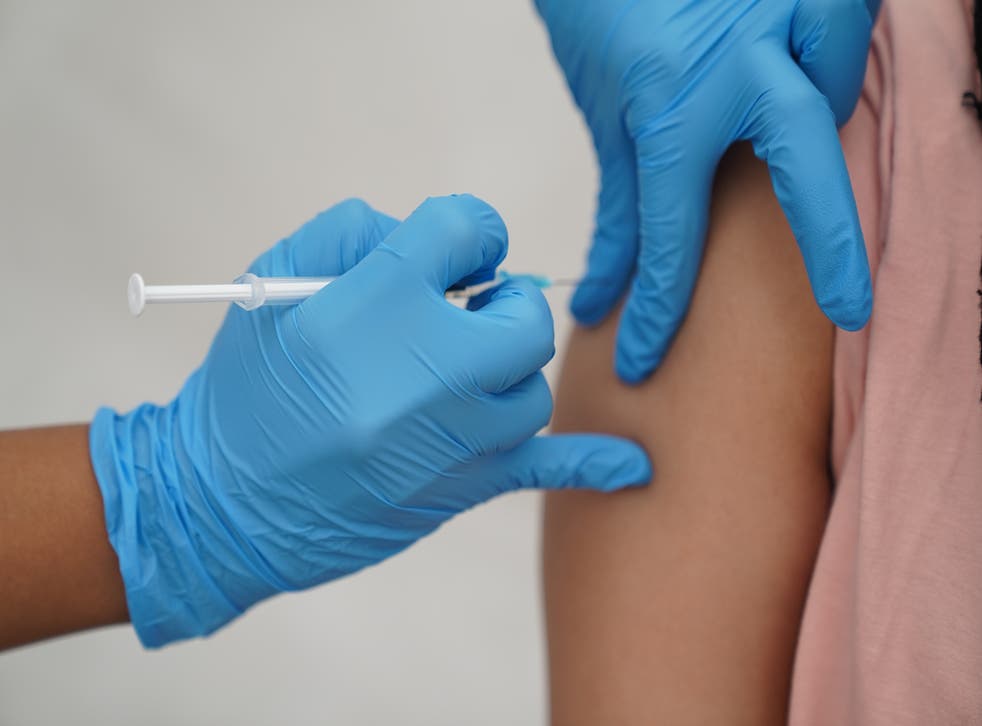 Britons are to be offered a fourth coronavirus vaccination, Boris Johnson has confirmed.
The prime minister told the Conservative spring conference in Blackpool: "We're getting ready for a fourth jab, because we're going to need it."
Mr Johnson did not give any timeframe for the new inoculation drive, but health secretary Sajid Javid indicated earlier this week that it could come in the autumn, ahead of the winter season when viral infections normally pick up.
Clearance has already been given for over-75s and those in vulnerable groups to receive a second booster jab – bringing their total vaccinations to four – this spring. But Mr Javid indicated that no decision had yet been taken by the Joint Committee on Vaccination and Immunisation (JCVI) on extending this to all adults.
Mr Johnson's comment suggests that ministers are now taking JCVI approval as read, because of concerns over the waning effectiveness of previous vaccinations and the rise in infections across the UK.
He told his audience of Tory activists: "I hope you've all had your boosters. You have? Well we're getting ready for a fourth jab, because we're going to need it."
The PM said that the enthusiastic take-up of the vaccine was a mark of the British people's love of freedom and their desire to shake off the restrictions imposed to rein in the pandemic.
"The British population came forward to be vaccinated at such incredible speed voluntarily, unlike many other countries," said Mr Johnson.
"I'm sure it was partly because they wanted to avoid catching Covid - a very sensible thing to do, by the way.
Vaccinations in the world's hardest to reach places

Show all 10
"Why did the British people come forward – 90 per cent, entirely voluntarily?
"It was because they wanted to get on with their lives. They were fed up with being told what to do, by people like me. We wanted to take back control of our lives."
In an interview with ITV's Peston earlier in the week, Mr Javid was asked whether the JCVI would recommend the offer of a fourth vaccination to all adults.
He replied: "I think at some point they will and they've actually been clear, and their most recent advice is that they think that towards the end of this year, maybe in the autumn, there will be a need to give a lot more people a boost, an offer of a boost, but I'll wait for that advice."
Register for free to continue reading
Registration is a free and easy way to support our truly independent journalism
By registering, you will also enjoy limited access to Premium articles, exclusive newsletters, commenting, and virtual events with our leading journalists
Already have an account? sign in
Register for free to continue reading
Registration is a free and easy way to support our truly independent journalism
By registering, you will also enjoy limited access to Premium articles, exclusive newsletters, commenting, and virtual events with our leading journalists
Already have an account? sign in
Join our new commenting forum
Join thought-provoking conversations, follow other Independent readers and see their replies