Boris Johnson urged to consider 'pandemic profits levy' for firms boosted during Covid crisis
Three-per cent hike in corporation tax could also raise £10 billion, Resolution Foundation says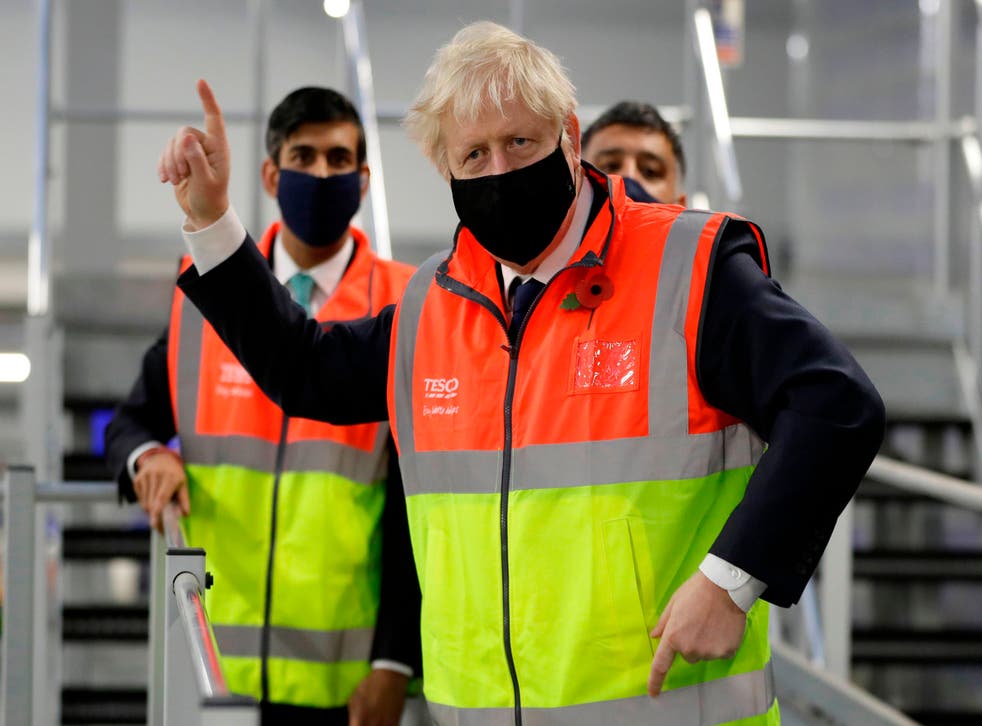 Boris Johnson should hike corporation tax and introduce a "pandemic profits levy" on firms which have seen their finances boosted during the coronavirus crisis, a new report suggesting £40 billion in tax rises is likely to be required as part of a recovery package.
Examining how the government can approach the "daunting task" of repairing the economy, the Resolution Foundation suggests ministers should use tax rises in the coming years, rather than cuts to public services after a decade of austerity under successive governments.
In its new report, the think-tank recommends a series of measures the government could implement, including a new health and social care tax at four per cent on all incomes over £12,500 – offset by a three per cent cut to employee national insurances – raising £6 billion.
It suggests the Treasury should also consider a one-off "pandemic profit levy" of 10 per cent on unexpected gains made by companies during the crisis, "reflecting the fact that such profits in many cases reflect the luck of some firms being presented opportunities by the crisis or not being adversely affected by social distancing restrictions".
The Resolution Foundation estimates this would raise around £130m, adding that while most firms have seen their revenues and profits fall significantly, some have "bucked the trend", including the supermarket giant Tesco.
"While supermarkets have been able to continue trading throughout the crisis, they have benefited from the closure of non-food stores during the initial lockdown, and then again during November (in England), that they would normally compete with."
The report added: "Other firms have benefitted from higher demand, in some cases alongside restrictions in their competitors' ability to trade.
"Revenues at online supermarket Ocado rose 27-per cent year-on-year, for example, in the first half of 2020, while revenue at private services contractor Serco (which has played a significant role in the UK's Test and Trace programme among many other such contracts) saw growth of 15 per cent."
Among other suggestions, the Foundation urges the government to increase corporation tax from 19 to 22 per cent, which they estimated would also raise £10bn. Even with this change, the organisation added, the UK would maintain a rate below the OECD average.
However, the think-tank, which will produce its recommendations on Thursday at event attended by the former chancellor Philip Hammond, said that with interest rates stuck near zero, the "task of repairing the public finances must start later, proceed more carefully, but ultimately go further than in past recessions".
"Crucially, consolidation should only start once the economy has returned to its sustainable level, which looks set to be 2023 at the earliest," they added.
James Smith, the research director at the organisation, said: "The government is rightly focused on fighting Covid-19, and will then need to turn to securing the recovery for several years to come. But the daunting task of repairing the public finances lies ahead, with tax rises of £40 billion likely to be required."
He added: "As well as repairing the public finances, the chancellor's consolidation plan should help the country address many of the non-Covid challenges Britain faces – from tackling insecure work to properly funding our social care system, whose weaknesses have been tragically exposed during this crisis.
"To do this, the chancellor should combine tried-and-tested revenue raisers with major reform of wealth taxation and a new Health and Social Care Levy. This would ensure that post-Covid tax rises reflect the very uneven nature of this crisis, but also play a part in building a better country after it."
A Treasury spokesperson said: "Our immediate priority remains clear: to protect lives and livelihoods across the country. We've provided over £200 billion of support for people, businesses and public services.
"As the chancellor has already set out, over times and as the economy recovers the government will take the necessary steps to ensure the long-term health of the public finances."
Join our new commenting forum
Join thought-provoking conversations, follow other Independent readers and see their replies