Boris Johnson called David Cameron a 'girly swot' in handwritten cabinet paper
Redacted document written in August shown in court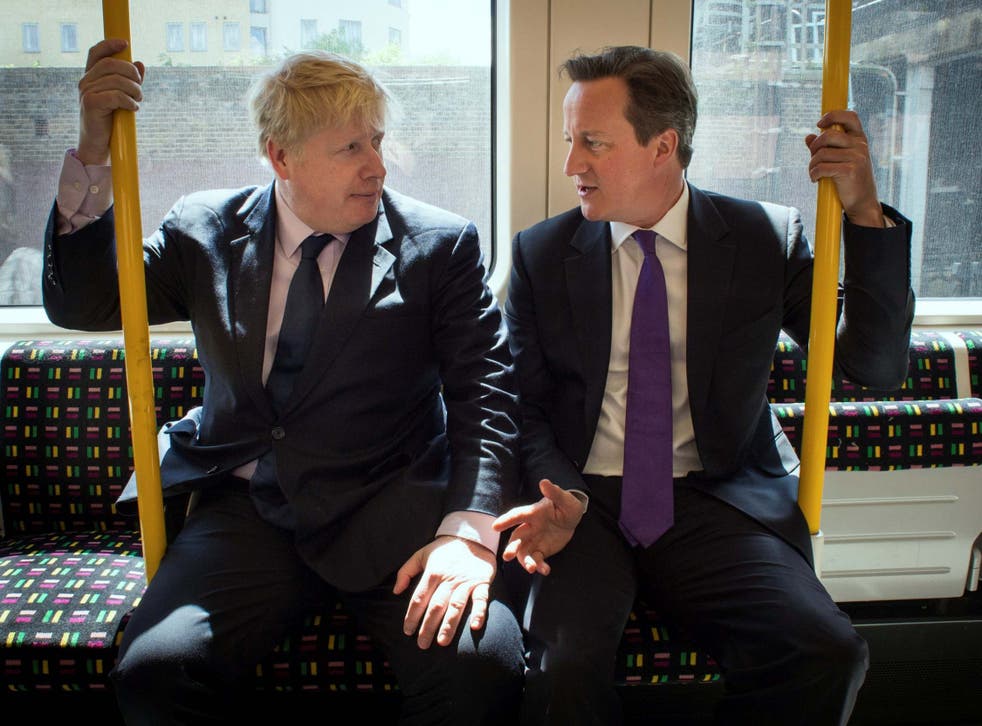 Boris Johnson reportedly called David Cameron a "girly swot" in a handwritten note.
The redacted cabinet paper was shown in court, according to Sky News, which later obtained the document and published part of it.
The note was dated 16 August 2019 and was a response to an aide's suggestion that parliament be suspended and MPs be sent away for five weeks.
"The whole September session is a rigmarole introduced by girly swot Cameron and show the public that MPs are earning their crust," Mr Johnson wrote.
"It's like this particular cohort of Bullingdon Club and Old Etonians hit their emotional plateau before graduation from Oxford," said Tom Watson, the deputy Labour leader, in response to the document.
UK news in pictures

Show all 50
"Johnson and Rees Mogg in particular see politics as a game."
The publication of the sexist comment comes after Mr Johnson appeared to call Jeremy Corbyn a "big girl's blouse" at prime minister's questions on Wednesday.
It is not the first time the prime minister has used the "girly swot" phrase against Mr Cameron.
He used the term in a 2013 interview to dismiss the former Conservative Party leader for getting a first class degree at Oxford, a grade higher than Mr Johnson himself.
Both men attended Eton and later Oxford.
Jo Swinson, leader of the Liberal Democrats, also reacted with anger to the report.
Support free-thinking journalism and attend Independent events
"First it was 'big girl's blouse' and now it's 'girly swot'," she wrote.
"Boris Johnson thinks being a woman is a weakness. He's going to find out it isn't."
Judges at the Inner House of the Court of Session in Edinburgh released the redacted document to the media after various members argued it was in the "interest of open justice".
It was not immediately clear why that portion was blacked out.
Additional reporting by agencies
Join our new commenting forum
Join thought-provoking conversations, follow other Independent readers and see their replies