Boris Johnson 'aggressively undermining' Wales and Scotland with levelling up fund, say devolved governments
Money to be extended to all nations of UK – but will be controlled by Westminster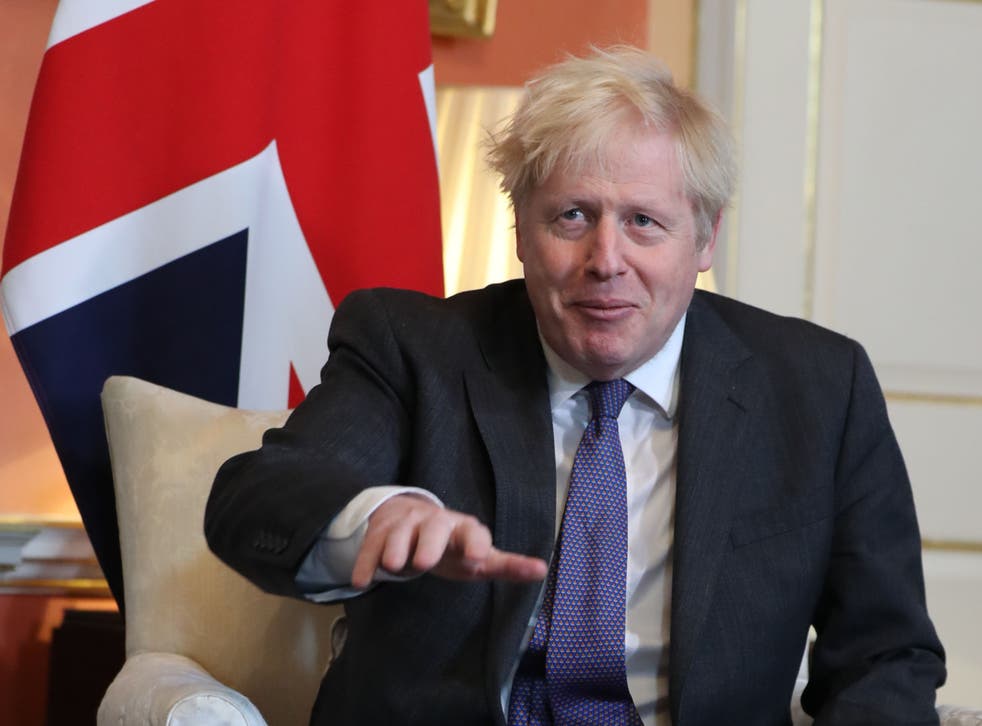 Boris Johnson's government has been accused of "aggressively undermining" the UK's devolution settlements after it announced money from the levelling up fund would be extended to include Scotland, Wales and Northern Ireland – but be controlled by Westminster.
An extra £800m will be used for town centre and high street regeneration, local transport schemes and cultural and heritage projects until 2025.
The fund was originally intended to be spent on England only but on Wednesday the government revealed all four nations would be included.
The initial £4bn will be increased to £4.8bn as the scheme is rolled out UK-wide.
The devolved administrations reacted angrily to plans that they say will see them bypassed by ministers in London.
A Welsh government spokesman said the extra money was not "new or additional" and accused Mr Johnson's administration of "aggressively undermining the outcome of two referendums which backed Welsh devolution".
"The UK government was not elected to take decisions or spend money in areas that are devolved to Wales," the spokesman said.
Liz Saville Roberts, Plaid Cymru's leader in Westminster, said the move was "about undermining Welsh democracy and the proven priorities of our country".
The SNP also accused Westminster of bypassing the devolved Scottish government by spending money in areas that it said were controlled by Holyrood ministers.
Kirsten Oswald, the party's deputy Westminster leader, said: "The Tory government's move to bypass the devolved governments and dictate spending over devolved areas is yet another sign of its naked power grab plans.
"Rather than passing on funding through Barnett consequentials – which could have seen Scotland receiving its share totalling around £400m – the Tories are intent on dismantling devolution and taking control, with absolutely no clarity over how much will be spent in Scotland."
UK news in pictures

Show all 50
The government has said the money will be used to regenerate areas that have received less investment in recent years.
Steve Barclay, chief secretary to the Treasury, said the fund would ensure "no community in the United Kingdom is left behind".
Alister Jack, the Scottish secretary, said: "This fund will allow us to directly invest in capital projects in Scotland.
"I look forward to working on the delivery of the fund in Scotland and with local authorities, who know best what their communities really need."
Simon Hart, the Welsh secretary, said the extension was "testament to our determination to level up the whole of the UK".
"As we begin our programme to build back better we will target investment where it is needed most, directly benefiting communities across Wales," he said.
Join our new commenting forum
Join thought-provoking conversations, follow other Independent readers and see their replies