April Fool's Day: Boris Johnson has secret plan to tarmac over UK's canals to create nationwide 'cycle superhighway' if he becomes PM
Mayor of London argues scheme would produce 'gazillions' of savings for NHS as Britons improve their fitness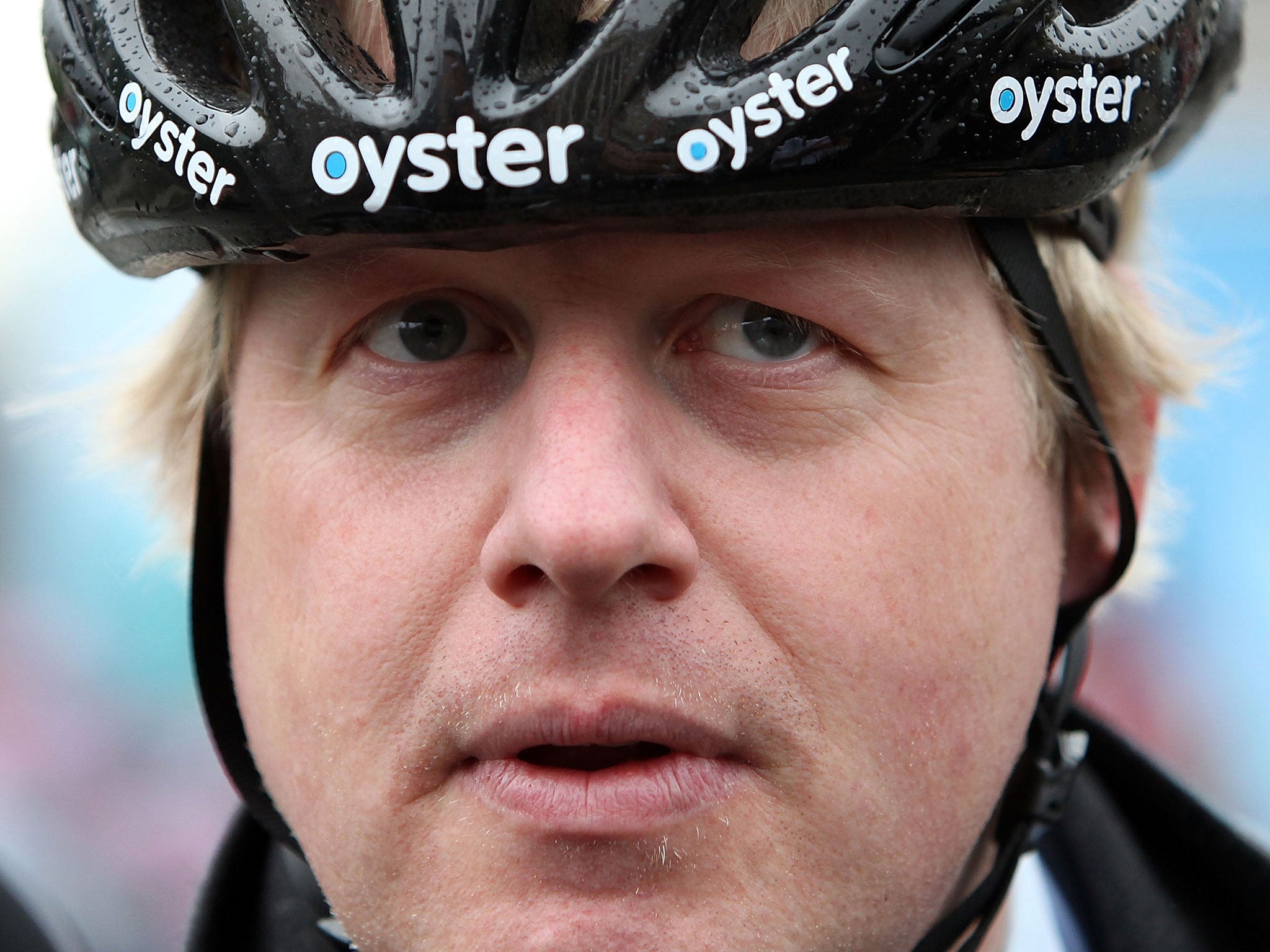 Update: for anyone doubting the truth of this article, please note that today is 1 April!
Boris Johnson has sparked outrage among conservationists with a secret plan to tarmac over Britain's canals to create a nationwide "cycle superhighway" if he becomes prime minister.
Building the multimillion-pound "great British cycle superhighway" would involve filling in all 2,000 miles of Britain's canal network. The plan is outlined in emails between the London Mayor and his closest allies, which were leaked to The Independent.
Mr Johnson, a keen cyclist, argues that the scheme would produce "gazillions" of savings for the NHS as Britons improve their fitness. The superhighway would have slow, middle and fast lanes to accommodate "Lycra-wearers, middling types and the kind of cyclists you see in Holland, going at a leisurely pace on often clunky steeds". One branch would link London with "Boris Island", a new airport in the Thames estuary.
He plans to open the network jointly with Sir Bradley Wiggins in a ceremony involving "semi-naked women playing beach volleyball in the middle of the old Grand Union Canal, glistening like wet otters".
5 April Fool's Day pranks and tweets
The plan was condemned by William Fish, chair of Canal and River Preservation (Carp), who said: "Boris Johnson would be tarmacking over the happiness of millions of anglers, boaters and wildlife watchers who enjoy our canal network."
He claimed the scheme was illegal under EU Regulation 01/04/2016.
Mr Johnson denied having anything to do with the plan. "It is an inverted pyramid of piffle," he said.
Join our commenting forum
Join thought-provoking conversations, follow other Independent readers and see their replies