Boris Johnson hints at plans to be Prime Minister
London mayor is popular with activists and many senior Tories think that he is positioning himself to take over from Cameron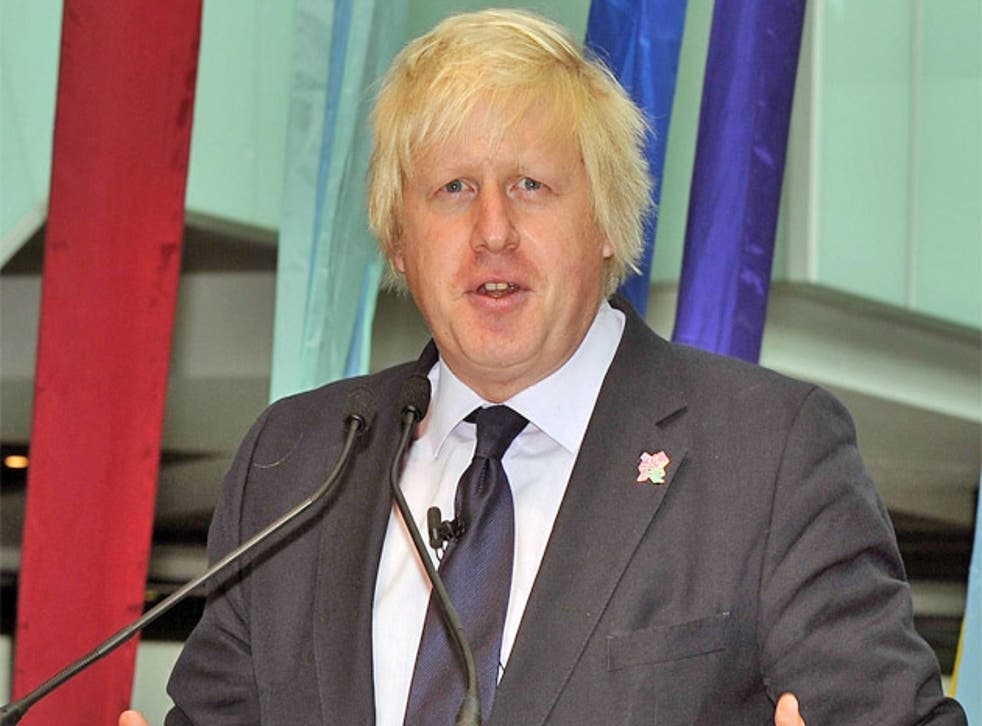 London mayor Boris Johnson has dropped his clearest hint yet that he harbours ambitions of exchanging London's City Hall for Downing Street as he left open the possibility of returning to Westminster as an MP.
Mr Johnson refuses, in an interview published today, to rule out coming back to the House of Commons, which would be the essential first step for mounting a Tory leadership bid.
He is hugely popular with activists, because of his high profile and charisma, and many senior Conservatives believe he is positioning himself to succeed his fellow Old Etonian David Cameron at the party's helm.
He does nothing to dispel that suspicion in the interview with Prospect magazine. Mr Johnson stressed that, if he wins next year's Mayoral election, where his main rival will be Labour's Ken Livingstone, he will not stand for a third time to run City Hall.
"Look, what I have said is that I won't go on [as Mayor] after eight years," he said. "I think you can go on too long."
Pressed whether he would cut short the eight-year term, he replied: "No."
But the magazine reported that he "declined to comment, but gave a low laugh" when asked if he could serve both as Mayor and an MP. If he wins the mayoral contest, Mr Johnson would be in office until 2016. His elusive response raises the scenario of Mr Johnson standing at the 2015 general election – or even contesting a suitable by-election at an earlier date.
Mr Johnson, who stood down as the MP for Henley in 2008 to stand as Mayor, has carved out a distinctive niche by challenging Mr Cameron on a succession of policies.
"I am a fervent admirer of David Cameron," he told Prospect. "They [the government] had a difficult hand to play when they got in with the economy and I remain on very good terms with them. But it is my duty to speak up for London, this great city." The Mayor then proceeded to list a series of his disagreements with the Coalition's policies.
Mr Johnson said: "Of course there have been times and will be times when I will be at variance with the government, just as I was with the Labour government, on issues like housing, policing, transport infrastructure, aviation, the burden of taxation and so on."
The magazine claims that Mr Johnson also opposes Prime Minister David Cameron's support for evicting rioters from council properties.
Register for free to continue reading
Registration is a free and easy way to support our truly independent journalism
By registering, you will also enjoy limited access to Premium articles, exclusive newsletters, commenting, and virtual events with our leading journalists
Already have an account? sign in
Register for free to continue reading
Registration is a free and easy way to support our truly independent journalism
By registering, you will also enjoy limited access to Premium articles, exclusive newsletters, commenting, and virtual events with our leading journalists
Already have an account? sign in
Join our new commenting forum
Join thought-provoking conversations, follow other Independent readers and see their replies