Boris Johnson denies 'abandoning' freelancers as SNP links suicides to lack of financial support
Prime minister dodges call for meeting with group fighting for help for excluded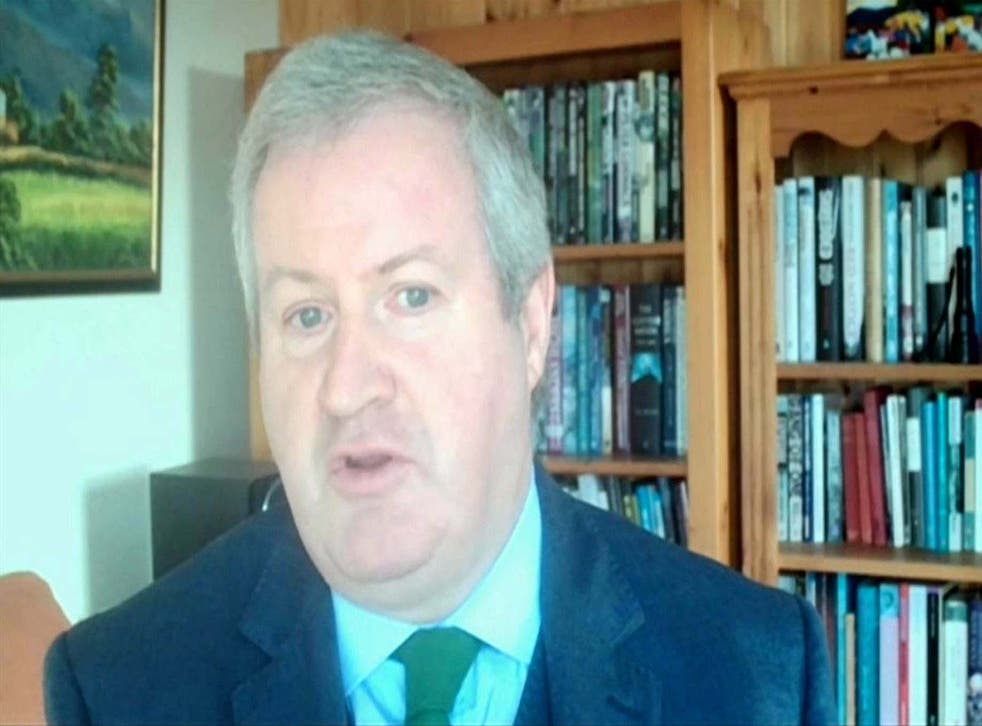 Boris Johnson has denied "abandoning" freelancers and the self-employed in the coronavirus crisis, after the Scottish National Party linked eight suicides in the past 10 days with a lack of support from the government.
The prime minister ducked a call from SNP Westminster leader Ian Blackford to meet with the organisation ExcludedUK, which is fighting for more help for an estimated 3 million who have missed out on financial support schemes.
Speaking at prime minister's questions in the House of Commons, Mr Blackford denounced the "abject failure" of the government's handling of these groups and accused Mr Johnson of going "missing in action" on the issue.
And the PM"s response was dismissed as "comical" by ExcludedUK founder Aron Padley, who told The Independent that government ministers had failed to speak with the group, despite chancellor Rishi Sunak's claim that they had been in touch.
Among those excluded from packages delivered by Mr Sunak, such as the furlough scheme, are newly self-employed people and those earning less than 50 per cent of their income from self-employment, PAYE freelancers, people who took up jobs just before the Covid-19 pandemic hit and company directors in certain circumstances.
"The prime minister knows full well that there are 3 million people - taxpayers like everyone else - who have just been left behind," said Mr Padley.
"We are not asking for any more that what the rest of the country is getting, but it is just not fair that while most people unable to work because of Covid get 80 per cent of wages for a year, 3 million are just expected to go on Universal Credit.
"The effect of exclusion is devastating. These are people who are normally self-sufficient go-getters, the backbone of the country, and they have been chucked into debt and poverty and desperation. We have members who have lost their businesses, their homes and their marriages."
Mr Blackford told the Commons that the hope on the horizon represented by today's approval of the Pfizer/BioNTec coronavirus vaccine was "far too distant" for those who had received no financial help so far.
Speaking after a meeting on Tuesday with ExcludedUK, the SNP MP said: "For the last nine months the excluded have been living without any help, with any hope. And it is now tragically, costing lives.
"(ExcludedUK) told me something genuinely shocking. They are aware of eight people who have taken their lives in the last 10 days. Eight people in 10 days."
Addressing Mr Johnson directly, he said: "We're now a little over three weeks from Christmas. These people need help. Will the prime minister commit to looking again at the support package for the excluded to ensure no-one - but no-one - is left behind?"
Mr Johnson said that he "sympathised very much" with those who have taken their lives and their families, and said the government had invested massively in mental health support in response to what had been "a very tough time for the country".
"I know there are hard-to-reach people, but they are also supported with the increases in in Universal Credit and the many other means of support that are currently on offer," he said. "I think, when you look at the overall level of support this country's government has given to people across this country, it compares favourably with any other governments around the world."
Mr Blackford retorted: "That simply isn't good enough.
"This has been an abject failure by this UK government and the prime minister has been missing in action. The government has U-turned on almost everything else, so why can't the prime minister and the chancellor change their minds on their support for these 3 million people?"
He urged Mr Johnson to meet ExcludedUK and work on a "meaningful package of support", asking the PM if he was "simply going to abandon these people three weeks from Christmas?"
The prime minister replied: "We've abandoned nobody and we're continuing to support people."
The "best way to hep the self-employed" was to get the economy going again through the relaxation in coronavirus restrictions which came into effect today, allowing retailers and other businesses to reopen, he said.
Join our new commenting forum
Join thought-provoking conversations, follow other Independent readers and see their replies