Boris Johnson abandons plan for points-based immigration system promised in Brexit campaign
Foreign Secretary insists Britain will 'take back control' despite rowing back on the measure
Rob Merrick
Deputy Political Editor
Friday 09 September 2016 21:59 Comments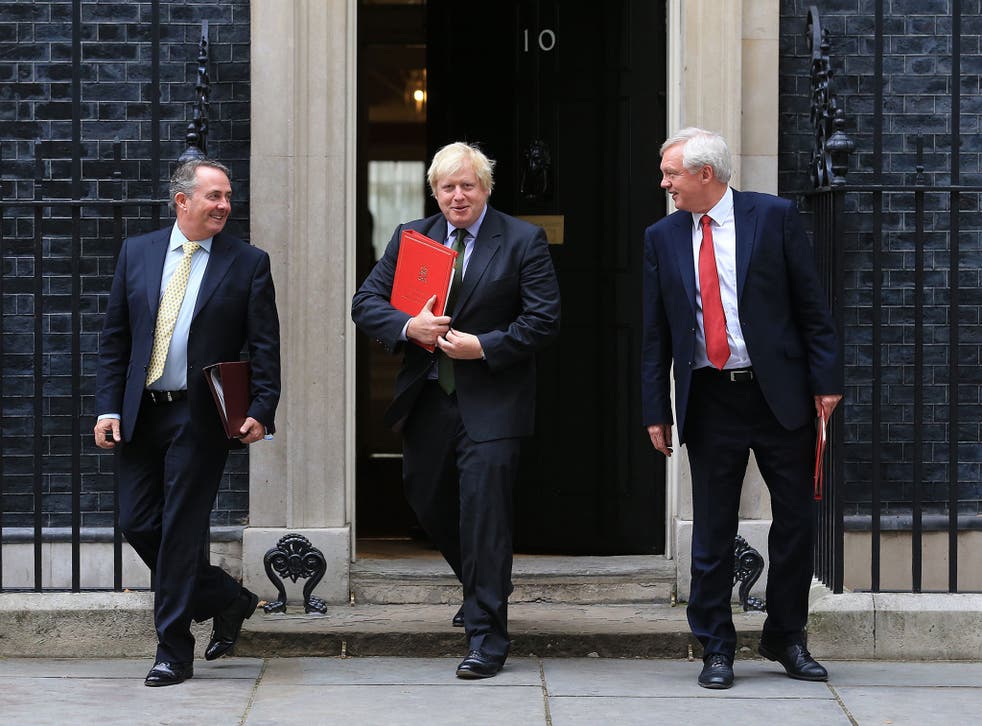 Boris Johnson faced embarrassment as he confirmed he had abandoned his EU referendum promise to introduce points-based immigration curbs.
During the campaign, the now-Foreign Secretary vowed the Australian-style system would tackle immigration that was "completely out of control" and would "neutralise the extremists" on the toxic issue.
But, on Monday, Theresa May announced she had rejected the idea – despite it being the centrepiece of the Vote Leave campaign, backed by Mr Johnson.
Asked if he agreed, the Foreign Secretary said the important point was that immigration was curbed, not the exact form that control took.
He said: "The crucial utensil that needs to be applied is, of course, control and you may remember there was a campaign on which the slogan was 'take back control'.
"That was the ambition and that is what we are going to do."
No 10 had already stressed that the decision had full Cabinet support, which suggested that Mr Johnson had stepped into line.
But the confirmation comes on the back of Ms May also refusing to stand by Vote Leave pledges on increased NHS spending and not to pay into the EU after Brexit.
After a meeting between British and Australian ministers in London, Mr Johnson spoke of a "glutinous harmony" between the two countries during the annual meeting.
Australia is "keen" to do a free-trade deal with the UK and the Foreign Secretary said he was "very confident" that an outline agreement can be reached.
This week, the Australian government has sent out mixed messages – Prime Minister Malcolm Turnbull promising a "very strong, very open" trade deal with Britain, but trade minister Steven Ciobo dampened hopes of a swift deal.
Mr Ciobo described his country's historical tie with the UK as "a relationship of yesteryear", insisting formal negotiations could not begin until the UK had finally left the EU.
Mr Johnson said: "I'm very confident that we will be able to at least sketch out, pencil in, the essentials of a very progressive deal that will be good for Australia, good for the UK, good for Europe and good for the world."
Register for free to continue reading
Registration is a free and easy way to support our truly independent journalism
By registering, you will also enjoy limited access to Premium articles, exclusive newsletters, commenting, and virtual events with our leading journalists
Already have an account? sign in
Register for free to continue reading
Registration is a free and easy way to support our truly independent journalism
By registering, you will also enjoy limited access to Premium articles, exclusive newsletters, commenting, and virtual events with our leading journalists
Already have an account? sign in
Join our new commenting forum
Join thought-provoking conversations, follow other Independent readers and see their replies