Boris Johnson to visit India in April as part of post-Brexit 'tilt'
Johnson's trip will be his first major international visit following Britain's departure from the EU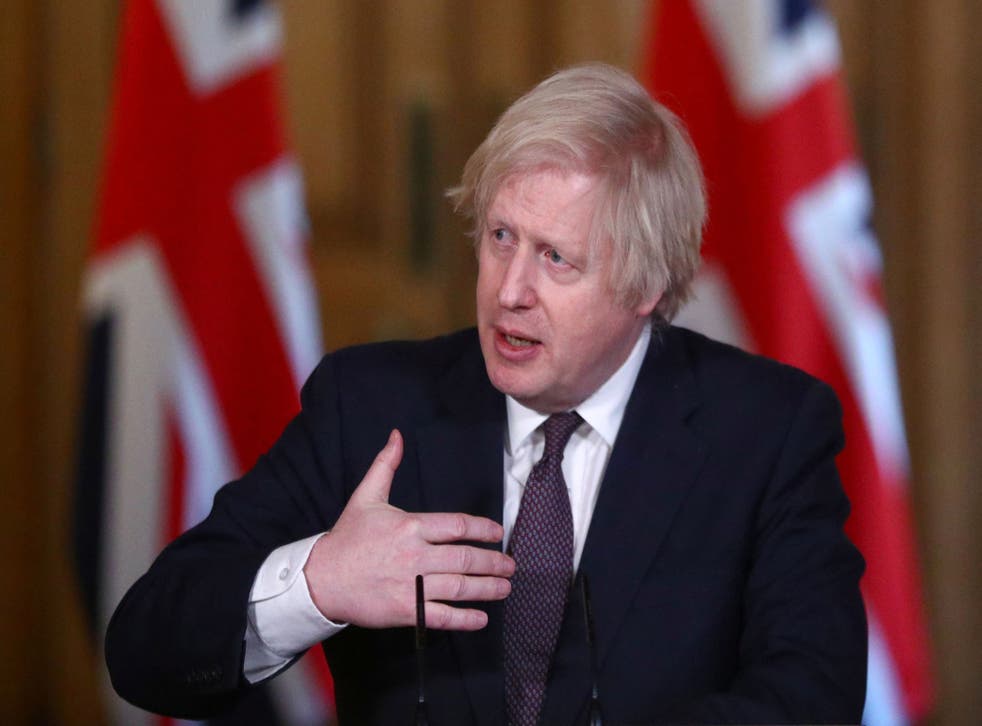 Boris Johnson will visit India at the end of April, making it his first major international trip after Britain's exit from the European Union. 
Mr Johnson had planned a visit to India in January but cancelled it following a surge in the number of Covid-19 cases in the UK. A Downing Street statement at the time said he hoped to be able to visit India ahead of the UK's G7 summit in June, which Indian prime minister Narendra Modi is due to attend.
The announcement of the India visit came as Mr Johnson was due to publish the conclusions of his integrated review of security, defence, development and foreign policy. Downing Street said the review will set out some shifts such as a "tilt" towards the Indo-Pacific.
It was also confirmed that the UK will dispatch an aircraft carrier strike group to the western Pacific. 
"This year the Queen Elizabeth Carrier will undertake its first operational deployment to the region, the UK is applying for partner status at the Association of South East Asian nations and at the end of April the Prime Minister will travel to India on his first major international visit following our departure from the EU," the statement said.
Read more:
The UK hopes to develop broader trade ties with India as it eyes the prospect of new partnerships now that it is outside the EU - but there are many hurdles still to overcome before any kind of meaningful trade deal can be agreed between London and Delhi.
The UK foreign secretary Dominic Raab visited India in December, and the government said he and India's foreign minister Subrahmanyam Jaishankar reviewed progress in their bilateral relations this month.
During his December visit, Mr Raab had said Britain wants to deepen its economic partnership with India. "We are committed to building a stronger defence and security partnership with India that will help us tackle shared issues related to terrorism and maritime security," he said.
He discussed with Mr Jaishankar an "Enhanced Trade Partnership" which could one day lead to a free trade agreement. 
Mr Jaishankar has welcomed the UK's Indo-Pacific "tilt" and said India will cooperate closely on global issues and in multilateral organisations.
Join our new commenting forum
Join thought-provoking conversations, follow other Independent readers and see their replies