'Poor policy' led to delays in response to Covid, says Boris Johnson's former comms chief
'Right decisions' were made, but could have come earlier, says Lee Cain
Andrew Woodcock
Political Editor
Friday 01 October 2021 12:00 Comments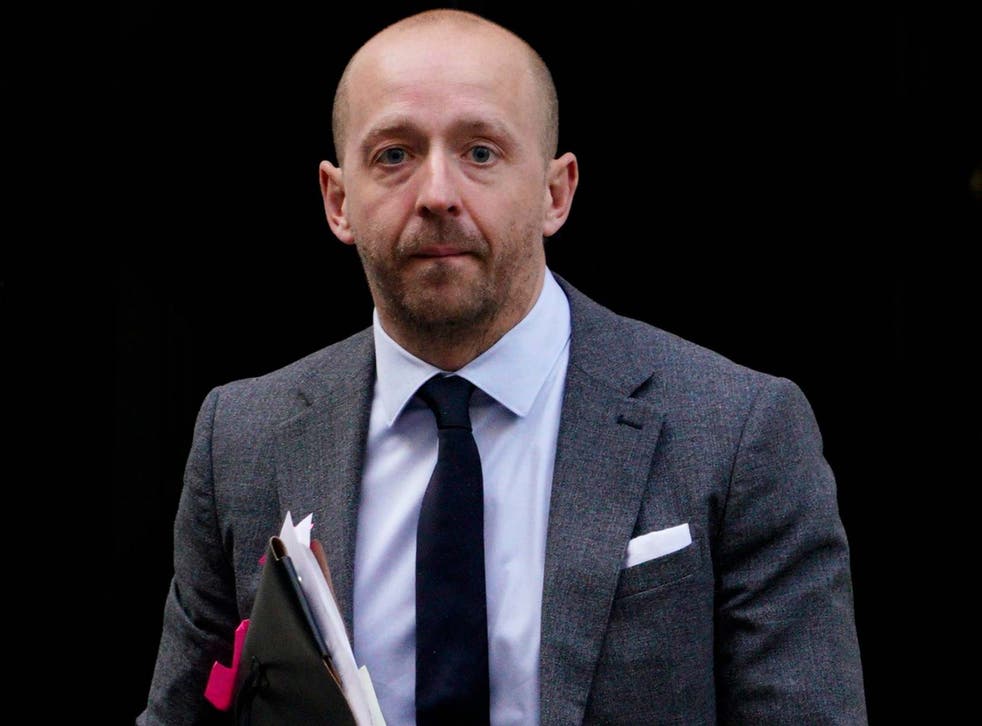 "Poor policy" from Downing Street led to delays in the official response to the coronavirus pandemic which has killed more than 135,000 people, Boris Johnson's former director of communications has said.
Lee Cain - whose resignation last November sparked the chain of events leading to Dominic Cummings quitting No 10 - rejected suggestions that unclear official messaging was to blame for worsening the outbreak, insisting he was "proud" of the impact achieved by daily Downing Street press conferences and slogans like Stay Home, Save Lives, Protect the NHS.
But he said that government decision-making early in the crisis was hampered by "compromises" between public health and the economy, telling Politico's Westminster Insider podcast: "You can't make good comms of bad policy."
In his first interview since leaving No 10, Mr Cain said he believed that the government eventually came to the right decisions on Covid, but not as quickly as it might have done.
"One of the challenges early on is we were making policy in real time," he said. "We didn't really understand the virus, and we were making decisions that were transforming people's lives.
"I was often in the room with the PM trying to get the policy in the right place, so that we could communicate something that was sensible. And I think in some of those early stages, the policy just wasn't in the right place. I think people were too often trying to make compromises."
Mr Cain said that early advice from scientists that pubs should be shut was countered by economic interests within government warning of the damage to finances and jobs that mandatory closure would cause.
UK news in pictures

Show all 50
The result was the short-lived policy announced by Mr Johnson in mid-March 2020 that pubs could stay open but the public was advised to avoid going to them.
"The communicators in the room were very forthright in saying: 'This is obviously not going to hold up. As soon as it hits the media, this will be pulled apart. And we're best just closing the pubs now'," said Mr Cain. "But that's not where we ended up. And I think that's just one of those examples of poor policy."
Mr Johnson's comment that he was still shaking hands - including with people at a hospital where Covid-19 patients were being treated - was also a "mistake", said Cain.
"The right decisions were always made," said the former No 10 aide. "Sometimes maybe we could have gone a bit earlier, potentially, but the right decisions were always made. "Obviously, with the benefit of hindsight ... we'd probably all lock down a week earlier. But again, the challenge with all of these things is just that these are big decisions that you're making, in real time.
"He (Mr Johnson) was acutely aware of the devastation this could cause economically ... Obviously the first duty of any administration is to save lives. But you also want to limit the economic pain that people are going to suffer."
Register for free to continue reading
Registration is a free and easy way to support our truly independent journalism
By registering, you will also enjoy limited access to Premium articles, exclusive newsletters, commenting, and virtual events with our leading journalists
Already have an account? sign in
Join our new commenting forum
Join thought-provoking conversations, follow other Independent readers and see their replies