Father of London Bridge attack victim insists Boris Johnson has not 'expressed condolences' over son's death, despite Tory spokesman claims
'Neither Boris Johnson nor anyone from No 10, Tory Central Office or anyone else has expressed their condolences ... contrary to what No 10 said today'
Jane Dalton
Tuesday 10 December 2019 21:37 Comments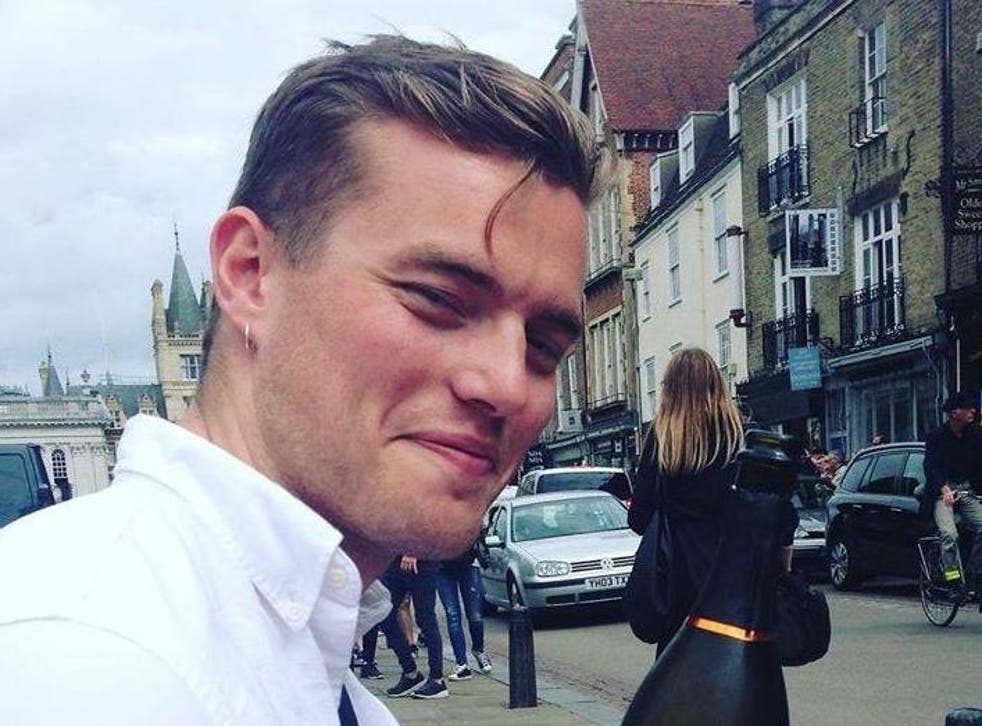 The father of a London Bridge terror attack victim has insisted Boris Johnson has not offered condolences to his family despite a spokesman for the prime minister claiming otherwise.
Dave Merritt, whose son Jack was killed by convicted terrorist Usman Khan, claimed in a television interview that he had received no contact from the prime minister or 10 Downing Street.
A spokesperson for Mr Johnson told Sky News: "The prime minister has expressed his deepest condolences to Mr Merritt for his tragic loss – an experience no family should have to go through.
"The prime minister's view remains it is 'extraordinary and wrong' that Khan had been released halfway through his prison sentence and has long argued that sentencing should be tougher for violent and extremist offenders."
But Mr Merritt tweeted: "Just for the record, neither Boris Johnson nor anyone from No.10, Tory Central Office or anyone else has expressed their condolences towards my family since my son #JackMerritt was killed in London Bridge terror attack on 29 November, contrary to what No 10 told Sky News today."
London Bridge attack: Terror police shoot man after stabbing

Show all 29
He added: "No visit, phone call, letter, email, text or any other form of communication whatsoever.
"The No 10 spokesperson must have been mistaken when they gave that statement to Sky News saying the PM had expressed his condolences. Maybe No10 would like to issue a correction?"
The family declined an offer from Priti Patel, the home secretary, to meet to "express her condolences", he revealed.
Jack, who was working at a prisoner rehabilitation conference when he was killed, and 23-year-old Saskia Jones died after the attack at the end of last month.
Mr Merritt sr said Mr Johnson's call after the murders to end the early release of terrorists was a "knee-jerk reaction" and "an ill-considered intervention".
And he accused the PM of exploiting the tragedy to "score some points in the election".
At the weekend, Mr Merritt sr launched a stinging attack on the prime minister, writing: "Johnson lied and used our son's death to make political capital.
"Wake up Britain: this man is a fraud. He's the worst of us, and he's taking you for a ride. You may think the options open to you in this election are not entirely to your liking. Me neither, but I'll be voting least worst option: anti-Tory."
The Independent has asked the Conservatives to respond.
Register for free to continue reading
Registration is a free and easy way to support our truly independent journalism
By registering, you will also enjoy limited access to Premium articles, exclusive newsletters, commenting, and virtual events with our leading journalists
Already have an account? sign in
Join our new commenting forum
Join thought-provoking conversations, follow other Independent readers and see their replies