Boris Johnson, Michael Gove and Chris Grayling producing 'tide of drivel' ahead of EU vote, says Alan Johnson
The former Home Secretary also attacked the SNP for 'arguing about process' rather than campaigning for a Remain vote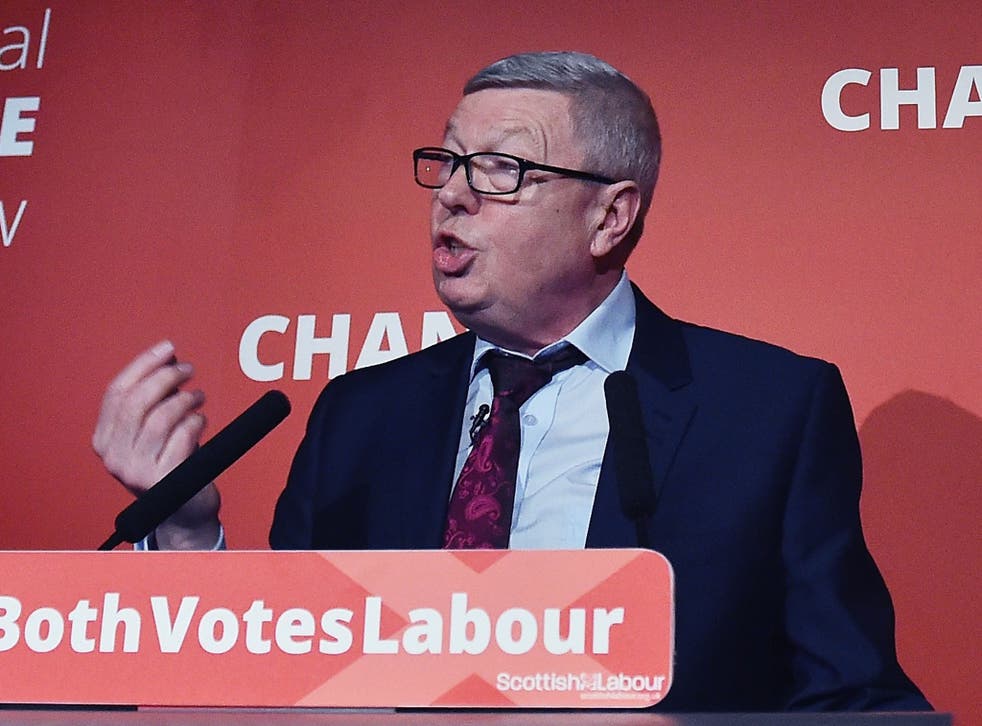 Boris Johnson, Michael Gove and Chris Grayling are responsible for producing a "tide of drivel" about the UK's relationship with the EU in an attempt to persuade Britons to leave, Alan Johnson has said.
In a speech to the Scottish Labour party conference in Glasgow, the former Home Secretary accused the three senior Conservatives of demeaning the referendum campaign by purposefully overstating the EU's influence on the UK.
Mr Johnson, who is leading Labour's campaign to keep Britain in the EU, also attacked the SNP for "arguing about process" rather than "getting out and campaigning" for a Remain vote. He added that he did not understand how Nicola Sturgeon's party could argue for breaking up the Union through Scottish independence while also being in favour of the UK remaining in Europe.
"The irony of the the SNP's belief that they believe in the benefit of working with others for the greater good – as long as it's the EU and not the UK," he said to applause. "Nicola Sturgeon is arguing to leave a Union that is vital for trade and jobs, while campaigning to stay in the European Union because it's vital for trade and jobs. I find that slightly paradoxical."
Register for free to continue reading
Registration is a free and easy way to support our truly independent journalism
By registering, you will also enjoy limited access to Premium articles, exclusive newsletters, commenting, and virtual events with our leading journalists
Already have an account? sign in
Register for free to continue reading
Registration is a free and easy way to support our truly independent journalism
By registering, you will also enjoy limited access to Premium articles, exclusive newsletters, commenting, and virtual events with our leading journalists
Already have an account? sign in
Join our new commenting forum
Join thought-provoking conversations, follow other Independent readers and see their replies