Boris Johnson and Taoiseach to discuss Brexit and Northern Ireland troubles
Pair will meet for a long-arranged lunch at the prime minister's Chequers estate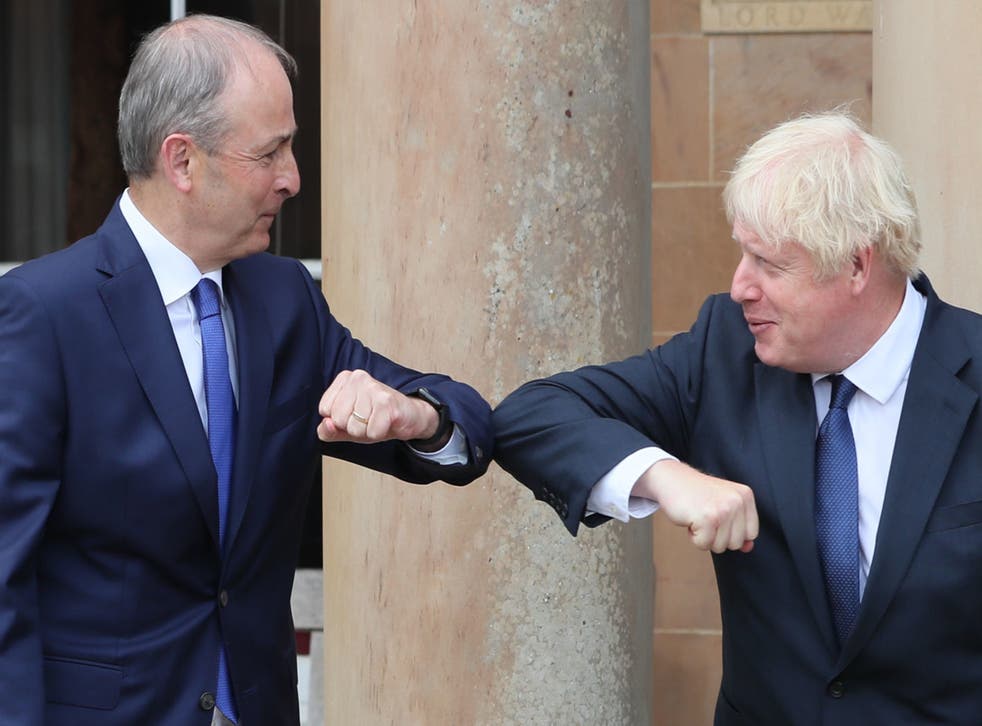 Brexit tensions and Northern Ireland's troubles past and present are set to dominate discussions between Boris Johnson and Taoiseach Micheal Martin on Friday.
The pair of leaders are set to meet at the Prime Minister's Chequers estate in Buckinghamshire for a long-arranged meeting.
Mr Johnson has been hit by criticism this week over his response to an inquest finding that 10 people shot dead by the British army in the Ballymurphy area of west Belfast in 1971 were "entirely innocent".
No.10's original claim that the prime minister had apologised on behalf of the British state in a phone call with Northern Irish politicians was dismissed by families of the victims as a "third-party apology".
Then an apparently hurried template letter sent by Downing Street to victims families was branded "unacceptable".
Mr Martin, who replaced Leo Varadkar as Irish premier in June 2020, last week raised concerns about UK government moves to unilaterally bar prosecutions of British soldiers involved in the Troubles.
This policy would reportedly see a statute of limitations on prosecutions that would apply to the vast majority of killings in conflicts – with the length set to put the Troubles beyond the limit.
This would violate the 2014 Stormont House Agreement, under which the British and Irish governments set up a new independent investigation unit to examine any killings but shied away from a complete amnesty.
"Any unilateral move from that would be a breach of trust, as far as we are concerned," Mr Martin said earlier this month.
Elsewhere, the UK's unilateral moves to overwrite parts of the Brexit agreement signed just last year are likely to be a major source of tension.
The Northern Ireland protocol devised by Boris Johnson and the EU has disrupted trade between Northern Ireland and Great Britain.
UK news in pictures

Show all 50
Northern Ireland has seen civil disorder partly related to the effects of the protocol, and partly attributed to anger at a decision not to prosecute senior members of Sinn Fein for alleged Covid-19 breaches at the funeral of a senior republican in Belfast.
Northern Irish unionism is also in turmoil, with both DUP leader Arlene Foster and UUP leader Steve Aiken having recently resigned.
An Irish Government spokesman said on Wednesday: "The lunchtime meeting, which was scheduled some time ago, is expected to cover the response to Covid-19, a range of issues relevant to peace and stability in Northern Ireland and the broader British-Irish relationship."
Join our new commenting forum
Join thought-provoking conversations, follow other Independent readers and see their replies