Boris Johnson to raise case of jailed Briton Nazanin Zaghari-Ratcliffe during talks with Iranian foreign minister
Main focus of meeting in Brussels will be the Iran nuclear deal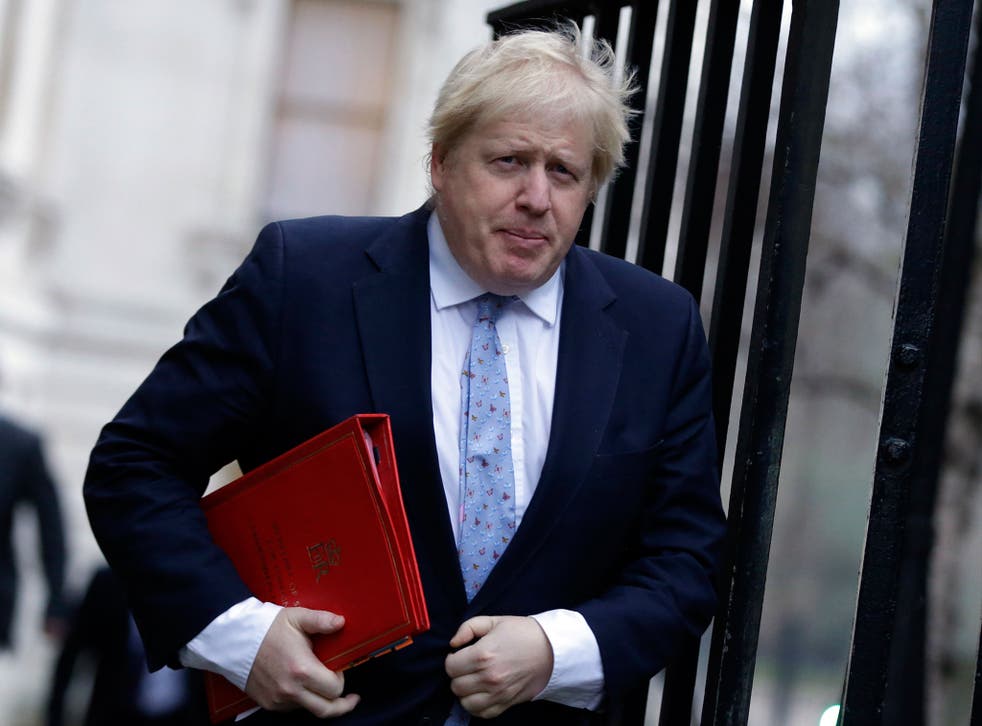 The plight of jailed Briton Nazanin Zaghari-Ratcliffe serving a five-year sentence in Iran will be raised by Boris Johnson when he meets his Iranian counterpart for talks today.
The Foreign Secretary will also use a meeting on the sidelines of a summit in Brussels to reassure Iran of the UK's support for the nuclear deal struck in 2015, following threats by Donald Trump to withdraw the US from the pact.
The main focus of the talks, which will also be attended by French foreign minister Jean-Yves Le Drian, German counterpart Sigmar Gabriel and EU high representative for foreign affairs Federica Mogherini, will be the nuclear deal.
But Mr Johnson has promised to raise all of the UK's consular cases, including mother-of-one Ms Zaghari-Ratcliffe, who was arrested in 2016 during a holiday visit to show her baby daughter Gabriella to her parents.
Iranian officials claim the 39-year-old, from Hampstead, north London, was plotting to overthrow the Tehran government.
Mr Johnson will discuss her fate with Tehran's foreign minister Mohammad Javad Zarif.
Last month, the Foreign Secretary held "worthwhile" meetings in Tehran over the case of a jailed British-Iranian woman.
But despite her family's hopes, she was not freed in time for Christmas.
Boris can 'redeem himself' by bringing Nazanin home, says husband
Her future was thrown into doubt when, in November, Mr Johnson mistakenly told MPs that she had been teaching journalists in Iran – something her family vehemently denies – which Iran's state broadcaster seized on as "proof" of the allegations against her.
Speaking before today's summit, Mr Johnson said: "The UK has always been clear: the Iran nuclear deal is a crucial agreement that makes the world safer. It is vital that we continue to work with our European partners to preserve the Iran deal, and with it the security and prosperity it is bringing to the people of Iran and the world. It is those shared interests which will drive our discussions in Brussels.
"Of course there are areas where we disagree with Iran, not least on its destabilising regional activity and its ballistic missile programme. This will be an important part of our conversation.
"I will be making it clear to Foreign Minister Zarif, on the subject of the recent protests in Iran, that the right to peaceful demonstration within the law is central to any truly thriving society. I will also raise all of our Iranian dual-national consular cases."
Join our new commenting forum
Join thought-provoking conversations, follow other Independent readers and see their replies