Boris Johnson: Only China can stop North Korea carrying out further nuclear tests
'I think it's no secret to you, or the world, that there is only one country that really has influence on North Korea and that, of course, is China'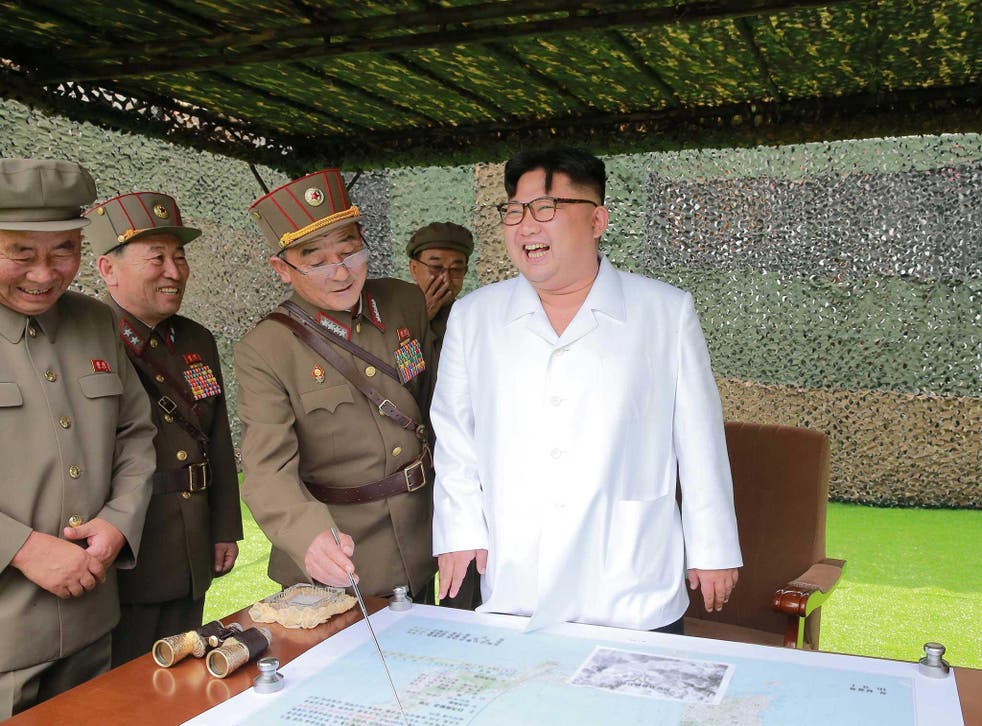 Only China can stop North Korea carrying out further nuclear tests, Foreign Secretary Boris Johnson said – appearing to admit the West has little leverage.
Speaking after the Communist state carried out its largest atomic test to date, Mr Johnson conceded that the current strategy to curb Kim Jong-un's regime did not appear to be working.
At a press conference, he went further than his immediate statement that the overnight test was a "flagrant violation" of UN rules which demanded a "robust response".
Standing alongside his Australian counterpart, Mr Johnson said: "This is a chronic problem and it is intensifying.
"We have now seen a couple in the last year, which suggests, worryingly, that the technology that the North Koreans have access to is improving and we need to think how to calibrate our response and what the right response should be."
Asked if the UK should start talking to North Korea, he said: "At the moment, we are still looking at security council resolutions and the strongest possible condemnation.
"But I think it's no secret to you, or the world, that there is only one country that really has influence on North Korea and that, of course, is China.
"So we very much hope that the Chinese will use their good offices to get over to the North Koreans that this cannot go on, that this is unacceptable and these detonations must cease."
The "higher level" test - branded an act of "fanatic recklessness" by South Korea – showed the regime's nuclear programme continuing, despite repeated international sanctions.
Kim Jong-un inspects military exercises and missile launch

Show all 11
In a statement through state-run media, North Korea said a test had "finally examined and confirmed the structure and specific features of movement of ... a nuclear warhead that has been standardised to be able to be mounted on strategic ballistic rockets".
"The standardisation of the nuclear warhead will enable (North Korea) to produce at will and as many as it wants a variety of smaller, lighter and diversified nuclear warheads of higher strike power.
"This has definitely put on a higher level (the North's) technology of mounting nuclear warheads on ballistic rockets."
The latest test was announced on state TV hours after a 5.3 magnitude tremor was detected near the Punggye-ri underground nuclear site.
Japan called North Korea an "outlaw nation" and the US warned of "serious consequences".
Mr Johnson spoke after holding talks in London with Julie Bishop, the Australian Foreign Minister.
Register for free to continue reading
Registration is a free and easy way to support our truly independent journalism
By registering, you will also enjoy limited access to Premium articles, exclusive newsletters, commenting, and virtual events with our leading journalists
Already have an account? sign in
Register for free to continue reading
Registration is a free and easy way to support our truly independent journalism
By registering, you will also enjoy limited access to Premium articles, exclusive newsletters, commenting, and virtual events with our leading journalists
Already have an account? sign in
Join our new commenting forum
Join thought-provoking conversations, follow other Independent readers and see their replies