No 10 denies involvement in police decision on partygate report
Warnings of 'profound damage' from perception of 'establishment stitch-up'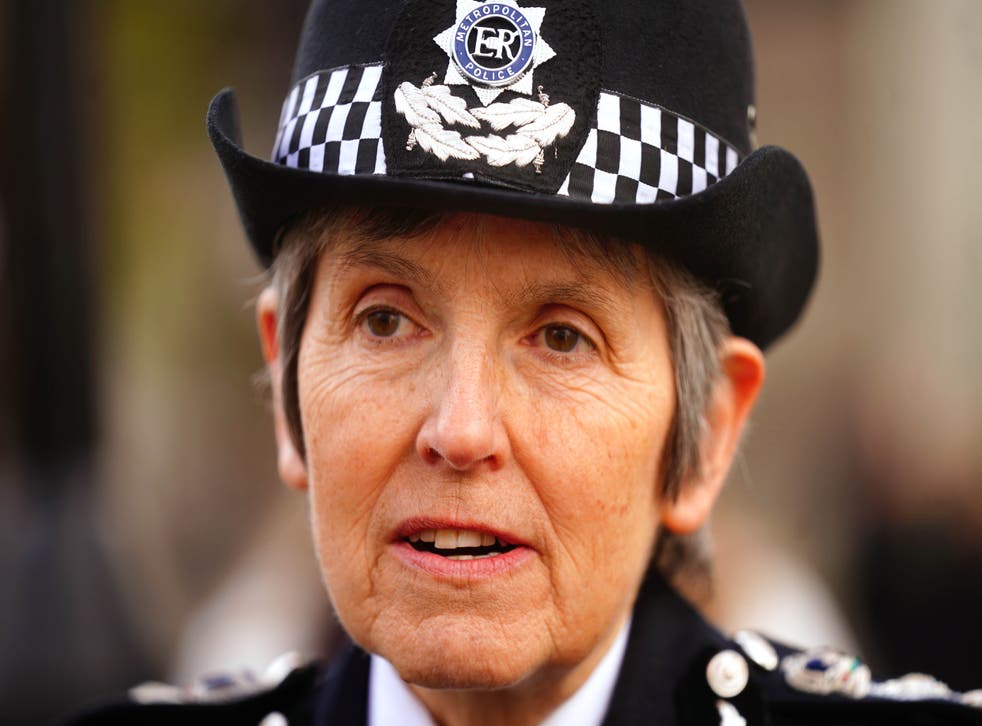 Downing Street has denied any role in the Metropolitan Police's dramatic decision to block the release of all but "minimal" information about No 10 parties during lockdown.
And a No 10 spokesperson said it was "not at all" the case that Boris Johnson is pleased that the intervention by Scotland Yard could delay the full release of Sue Gray's report by weeks or months.
The police move was today described as "disproportionate" by a former director of public prosecutions, who said it could have the "grave" consequence of delaying the resolution of a significant scandal.
Liberal Democrats have warned that any appearance of an "establishment stitch-up" between government and police to cover up wrong-doing would be "profoundly damaging".
And Labour leader Sir Keir Starmer called for the Gray report to be published in full as soon as possible, warning the government had been thrown into "paralysis" by continuing uncertainty.
The publication of the Whitehall mandarin's report into alleged breaches of Covid regulations has been thrown into doubt by police insistence on removing details relating to events which are covered by their separate criminal investigation.
No 10 today said it was unable to say when the Gray report will now be published or how complete it would be.
But a spokesperson said it was not the case that Downing Street put any pressure on either the police or Cabinet Office to halt publication, which had been expected earlier this week. And he said he was "not aware" of any direct contact between No 10 and the Met on the issue.
Asked if No 10 asked the investigatory team to check with the Met whether publication would cut across its inquiries, the spokesperson said: "No. The terms of reference clearly set out that the Cabinet Office would keep in contact with the Metropolitan Police.
"It's an independent investigation. We haven't been privy to the details of the investigation or any of its content... We are not involved in these conversations."
UK news in pictures

Show all 50
Asked if Mr Johnson would be pleased at the prospect of the findings on his handling of the partygate affair being kicked into the long grass, the spokesperson replied: "No, not at all. We appreciate it is independent work.
"The prime minister said earlier this week that it's entirely right for the police to investigate these matters and they should be given time and space to do that."
Former DPP Ken Macdonald - now a crossbench peer - told BBC Radio 4's World at One: "The risk of the police intervention this morning is that this leaves things hanging in the air for weeks and months. And that seems, obviously not to be in the public interest.
"To take the grave step of delaying a report which is going to shed public light on the subject matter of what may be a major public scandal, I think is undesirable and I think it may be a misjudgment. If we are simply talking about lockdown breaches and fixed penalty notices, this move by the police seems to be disproportionate."
Sir Keir said: "The government is paralysed because of the prime minister's behaviour in Downing Street and the attempts of his cabinet to save his skin.
"The Gray report must be published in full as soon as possible and the police have to get on with their investigation. But Britain faces huge challenges as we emerge from the pandemic and it is offensive that the government's sole focus is on cleaning up after themselves.
"The country deserves better. Boris Johnson is unfit for office and must resign."
Liberal Democrat leader Sir Ed Davey said: "A stitch-up between the Met leadership and No 10 will damage our politics for generations and it looks like it is happening right in front of our eyes."
And the SNP's Westminster leader Ian Blackford said: "People are understandably concerned that this increasingly looks like a cover-up.
"This cannot be another Whitewall whitewash. There must be maximum transparency."
Register for free to continue reading
Registration is a free and easy way to support our truly independent journalism
By registering, you will also enjoy limited access to Premium articles, exclusive newsletters, commenting, and virtual events with our leading journalists
Already have an account? sign in
Register for free to continue reading
Registration is a free and easy way to support our truly independent journalism
By registering, you will also enjoy limited access to Premium articles, exclusive newsletters, commenting, and virtual events with our leading journalists
Already have an account? sign in
Join our new commenting forum
Join thought-provoking conversations, follow other Independent readers and see their replies