'Feminist' Boris Johnson too busy to take paternity leave, says Downing Street
Spokeswoman hints at reshuffle to promote female ministers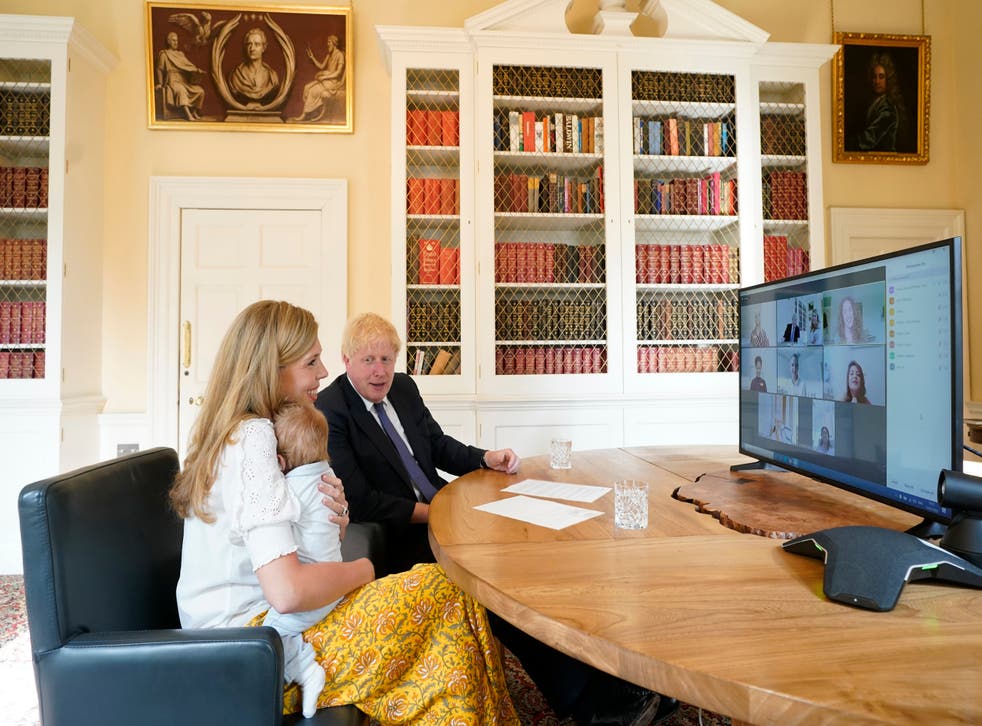 Boris Johnson is too busy to take paternity leave to help look after his young son Wilf, Downing Street has said.
But the prime minister's press secretary Allegra Stratton insisted that Mr Johnson is "a feminist" and does "an awful lot of childcare" when he is not at work.
Ms Stratton also indicated that Mr Johnson hopes to promote more women in an upcoming ministerial reshuffle, and accepted that his current team do not reflect "the population at large".
When news that Mr Johnson's partner Carrie Symonds was pregnant first broke in February last year, Mr Jonson indicated that he intended to take paternity leave.
But by the time of Wilf's birth in April, the UK was in the throes of the coronavirus crisis and aides said he would wait until later in the year to take a short period of time off.
The issue of men taking paternity leave was raised by female business leaders who met the PM for discussions to mark International Women's Day today.
But asked at a Westminster media briefing whether the PM was still planning to take time off to look after Wilf, Ms Stratton said: "He is the prime minister and he works a very long day, he has a huge workload and I don't think he will be taking paternity leave."
Ms Stratton added: "He does an awful lot of childcare with his tiny son." But she said that she was not aware of him doing so during working hours.
She declined to comment on an article written by the PM in 1996 during his career as a journalist in which he described women as "fickle" and talked about rating women on a "tottymeter".
But she insisted: "He certainly is a feminist. I don't know if he has said it in public but I know that he said it in a meeting I was at in the autumn, a meeting with his female MPs."
Of the 26 senior ministers attending cabinet, just six are women, with last week's replacement of attorney general Suella Braverman during her maternity leave by Michael Ellis described as "disappointing" by the head of the House of Commons women and equalities committee.
Ms Stratton accepted that improvement in gender balance was needed and hinted at a possible reshuffle.
She said: "We know that there is improvement to come in the years ahead – who knows when this comes – when we have promotions to cabinet.
"He does accept that he would like to improve how representative his cabinet is of the population at large…
"We've got a great number of talented women in his government, and in the months and years ahead as he perhaps rearranges his top team, he will be mindful of making sure that that cabinet looks like the British public."
But she added: "He would also point you back to the fact that at the last election, the Conservatives increased the number of female Tory MPs they have and he would also be keen to say that it's the Tory party that has had two female prime ministers.
"There is room for improvement and progress always on many fronts. But actually the Conservatives' record here is not bad."
Join our new commenting forum
Join thought-provoking conversations, follow other Independent readers and see their replies