Boris Johnson gives peerage to ex-MEP who branded lords 'inconsequential nobodies'
Daniel Hannan stands by criticism of upper house, saying it should be 'overhauled'
Andrew Woodcock
Political Editor
Tuesday 22 December 2020 19:01 Comments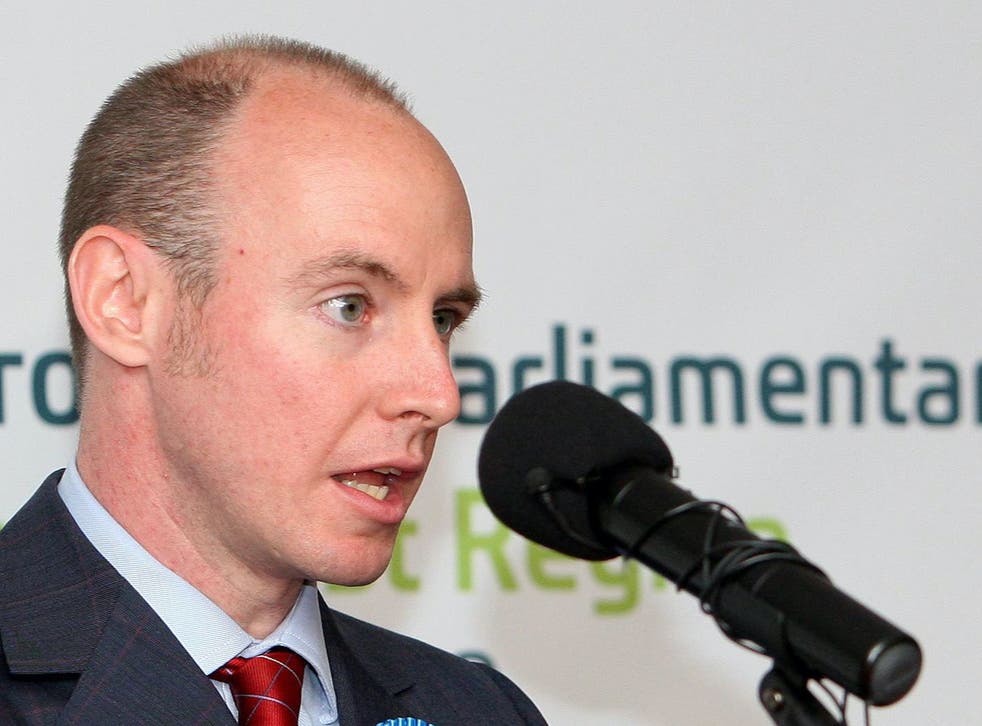 A former MEP given a peerage by Boris Johnson has repeatedly denounced the House of Lords, branding it "everything that is wrong with the administration of Britain" and warning it was being flooded with "inconsequential nobodies".
Daniel Hannan was named on a list of 16 new political peers announced today, alongside Tory donor Peter Cruddas and former Archbishop of York John Sentamu.
His elevation follows a 20-year stint in the European parliament as Conservative MEP for southeast England from 1999-2020, during which time he was a prominent Eurosceptic voice in Brussels.
But in his 2008 book The Plan: Twelve Months to Renew Britain, he was scornful about the idea of former politicians being sent to the Lords.
Jointly written with former Tory and Ukip MP Douglas Carswell, the book states that the composition of the upper house of parliament "is impossible to reconcile with the principle of direct democracy".
Hannan and Carswell wrote: "A largely appointed chamber is the worst of all imaginable worlds.
"The current chamber, whatever the individual qualities of its members, embodies everything that is wrong with the administration of Britain.
"It is made up of people who can pass laws without having to justify themselves to those who must obey their laws."
After the announcement of his peerage, the former MEP did not back away from his criticisms of the upper house, telling The Independent: "I continue to believe in overhauling the system, as set out in that book."
In a blogpost in 2015, Mr Hannan was scornful about David Cameron's appointment of large numbers of peers, complaining that the chamber was "filling up with placement".
"A peerage is not what it was," wrote Mr Hannan.
"No former prime minister since Margaret Thatcher has accepted the offer of a seat in the Lords, and small wonder. Why would they want to hang around with dodgy donors and humourless NGO types?
"I feel bad about all the worthy peers. It's hardly their fault that their ermine has been splattered by association. But, with every new wave of peers – we might almost say 'swarm' – the decent Lords become a smaller minority.
"Perhaps the eventual plan is to give almost the entire population a peerage…The real elite would then be those who remained commoners and so kept the right to vote in general elections".
In The Plan, Mr Hannan said nominees for the peerage were "atypical" not only of the country but also of their own professions. "The appointments system tends to throw up atypical candidates – if not ex-politicians then often people who have spent their careers in the corporate or representative branch of their professions rather than the professions themselves," he wrote.
The book suggested that life peerages should be separated from membership of parliament, allowing them to be bestowed by the monarch as "a mark of service, devoid of political significance".
Mr Hannan sparked controversy earlier this year with a much-mocked tweet reading: "The coronavirus isn't going to kill you. It really isn't."
In 2011, he was slapped down by Mr Cameron after criticising the NHS on a US talk show, saying he "wouldn't wish it on anyone".
Register for free to continue reading
Registration is a free and easy way to support our truly independent journalism
By registering, you will also enjoy limited access to Premium articles, exclusive newsletters, commenting, and virtual events with our leading journalists
Already have an account? sign in
Join our new commenting forum
Join thought-provoking conversations, follow other Independent readers and see their replies