Boris Johnson in EU U-turn as he rules out second referendum
'Out is out' the London mayor said when asked about a second referendum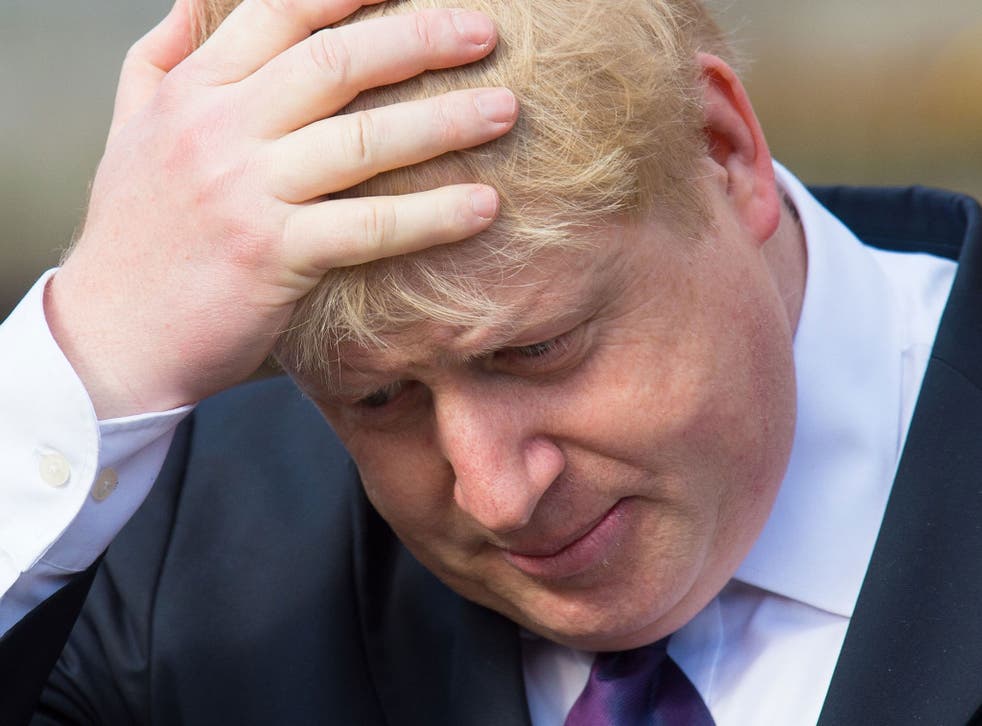 Boris Johnson has performed a U-turn on a contentious claim that a vote to leave the EU would force Brussels to give Britain a better deal and trigger a second referendum.
Less than seven days after the London mayor declared his allegiance to the Out campaign he has appeared to drop the idea of a 'double referendum' on Britain's membership of EU. "Out is out", Mr Johnson said.
Some Brexit campaigners believe that if the UK votes to leave the 28-member state bloc it would force European leaders to make major concessions on membership terms that the government could then put to the public in a second, final referendum.
In his Daily Telegraph column earlier this week, Mr Johnson wrote: "EU history shows that they only really listen to a population when it says 'no'". He has previously suggested that only by voting to leave would the country "get the change we need". This was widely interpreted as advocating a second referendum.
However, the London mayor backed away from the idea in an interview with the Times. When asked whether there could be another referendum after the one scheduled for June 23, Mr Johnson said: "No. Out is out," before adding: "What I want is to get out and then negotiate a series of trade arrangements around the world.
He added that he didn't "think it would necessary" for a second referendum.
In a fiery exchange in the Commons the Prime Minister David Cameron dismissed the idea of a double referendum on Britain's membership of the EU as "complete fiction". He added: "It is a very simple question on the ballot paper – you either stay in the EU or you leave.
Boris: EU deal not enforceable
Mr Johnson added in the interview: "I genuinely think that if we simply vote to stay we will wake up on June 24th with an absolute sickening feeling that we have missed a golden opportunity to take back control, to renew our approach to law making, to strike new trade deals around the world, to galvanise our economy and politics and to give people confidence back in their country,"
A poll for The Independent revealed today that the campaign for Britain to leave the EU enjoys an eight-point lead when people's likelihood to vote is taken into account.
Some 52 per cent of people said they would vote to leave, with 48 per cent saying they would back remaining, the exact opposite of last month's findings. People were also asked how likely they were to vote in the June referendum on a scale of one to 10. When the figures were weighted, with a 10/10 score given a full percentage point and 9/10 given 0.9 of a point, the Leave total went up to 54 per cent and Remain fell to 46 per cent.
Register for free to continue reading
Registration is a free and easy way to support our truly independent journalism
By registering, you will also enjoy limited access to Premium articles, exclusive newsletters, commenting, and virtual events with our leading journalists
Already have an account? sign in
Register for free to continue reading
Registration is a free and easy way to support our truly independent journalism
By registering, you will also enjoy limited access to Premium articles, exclusive newsletters, commenting, and virtual events with our leading journalists
Already have an account? sign in
Join our new commenting forum
Join thought-provoking conversations, follow other Independent readers and see their replies