Boris Johnson forced to dismiss claims of leadership bid as Theresa May's position looks increasingly perilous
Foreign Secretary dismisses reports as 'tripe'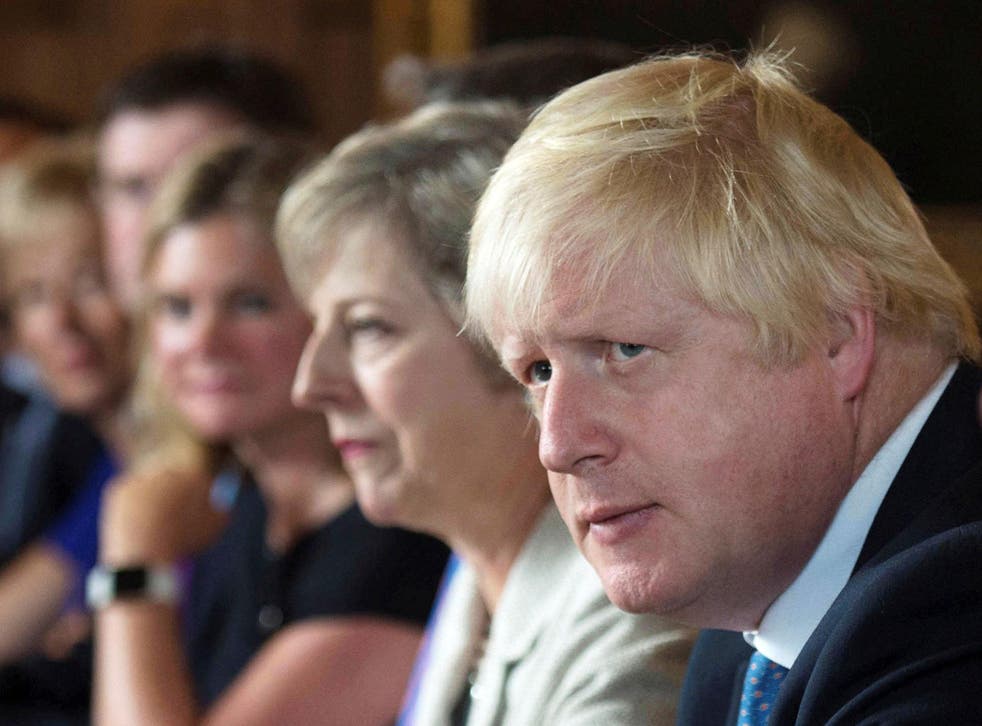 Boris Johnson has dismissed claims he is preparing a leadership bid as "tripe," as Theresa May's position is looking increasingly perilous.
A close ally of the Foreign Secretary said it was "go-go-go" for Mr Johnson's push to become Prime Minister.
"We need Bojo. We need a Brexiteer," they told the Mail on Sunday.
General Election 2017: The biggest shocks
"We need somebody who can talk and connect with people like Jeremy Corbyn does. We need someone who can make Britain believe in itself again."
But a spokesman for Mr Johnson dismissed the report as "simply wrong" and the Foreign Secretary tweeted to say he was backing Ms May.
"Mail on Sunday tripe," he wrote. "I am backing Theresa May. Let's get on with the job."
It comes amid a report in The Sunday Times of five cabinet ministers urging the Foreign Secretary to topple the prime minister.
The ministers reportedly contacted Mr Johnson on Friday morning to tell him they would support him if he launched a leadership bid against Ms May.
"A handful of senior people have pledged their loyalty to Boris at cabinet level," a source told the paper.
General Election 2017: Big beasts who lost their seats

Show all 7
They added: "He has been inundated with messages of support. We are facing a populist and they have realised we need someone who can talk to the people.
"We need a Brexiteer. Boris is the only option with the liberal values, Brexit credentials and popular appeal."
A spokesman for Mr Johnson said: "The Foreign Secretary is 100 per cent supporting the PM and working with her to get the best deal for Britain."
Ms May's grip on power appears far from secure, despite a proposed deal with the Democratic Unionist Party to support her in Parliament.
Downing Street said an outline agreement on a "confidence and supply" arrangement had been reached with the DUP which will be put to the Cabinet for discussion on Monday.
But the strength of that deal looks set to be tested when the Commons meets next week, with Jeremy Corbyn vowing to try to bring down the Government by defeating Ms May in Parliament and insisting: "I can still be prime minister."
Join our new commenting forum
Join thought-provoking conversations, follow other Independent readers and see their replies