Boris Johnson refuses to condemn offshore investments in uncomfortable interview as Cameron scandal mounts
When asked whether offshore funds were morally wrong, the London Mayor said it 'depends' on their use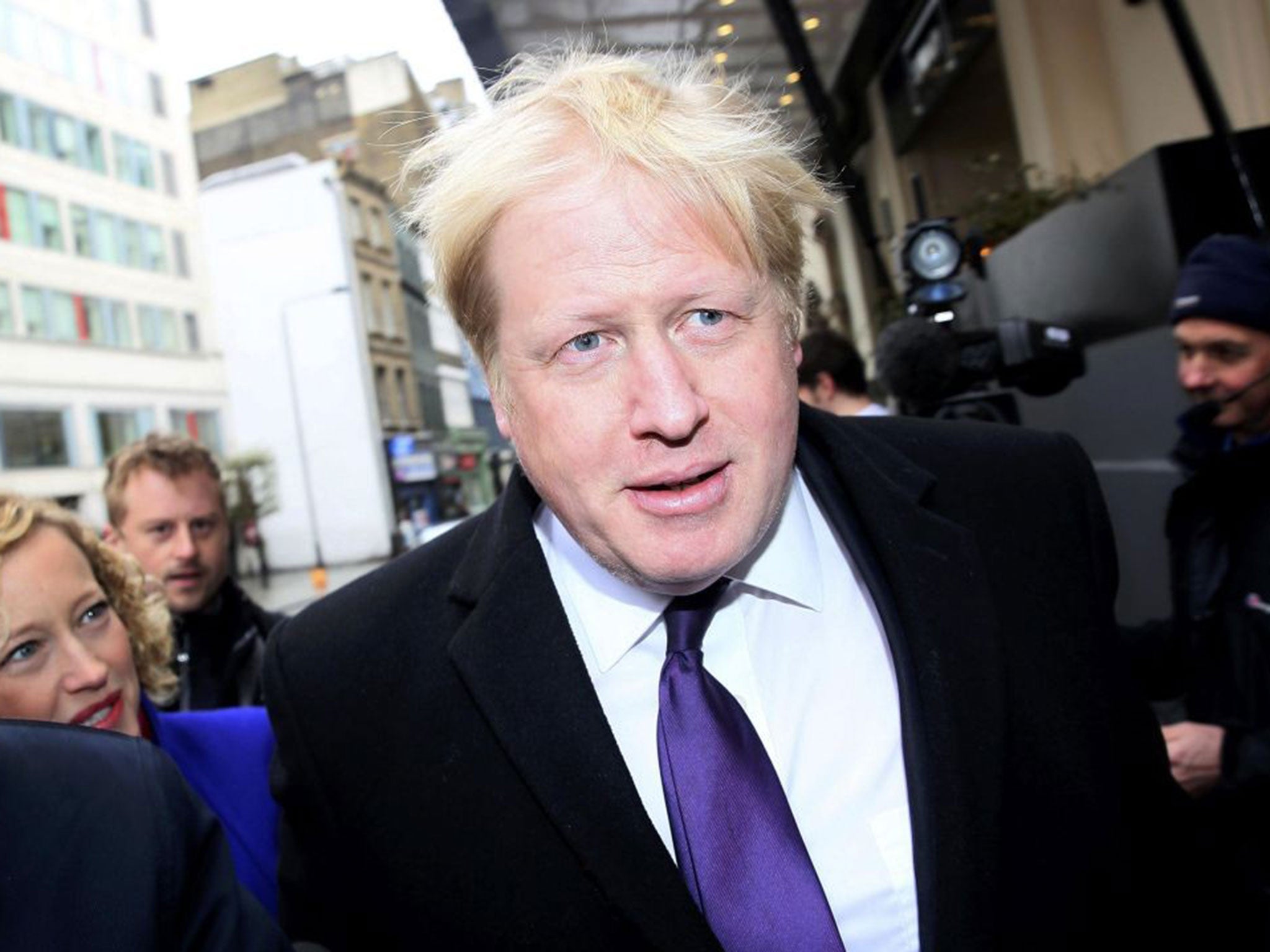 Boris Johnson has repeatedly refused to condemn the use of offshore trusts in an awkward interview as scrutiny mounts on senior Tories.
The outgoing Mayor of London was initially silent when asked whether investing in offshore trusts and funds was "morally wrong" but later said it "depends what you're doing".
"I'm here to back Zac Goldsmith," he repeated, referring to the Tory candidate running to replace him.
When questioned on whether offshore investment was a legitimate way of making money, he replied: "Ask all these blooming left-wing media organisations exactly the same thing."
He was questioned by Channel 4 News while on his way to the Conservative spring forum in London on Saturday.
The interview, conducted as he walked down the pavement at speed, ended when Mr Johnson escaped entered a Tube station.
Cathy Newman, the presenter who questioned the MP, claimed he "bolted" when she attempted to ask if he had personally benefitted from offshore arrangements.
"You must be joking," Mr Johnson reportedly said.
A spokesperson for the Mayor has not yet replied to The Independent's request for a comment.
Mr Johnson has previously called for Tory MPs to publish their tax returns, as he did during the 2012 London mayoral elections.
An accountant's letter was published showing he earned £1.7 million over the four years to April 2011, and paid 40 per cent in income tax and national insurance.
Scrutiny is turning to Mr Johnson's financial affairs and those of other senior politicians as the fallout continues from a huge leak of documents from a law firm specialising in offshore funds.
Revelations in the Panama Papers that David Cameron's father set up a Bahamas-based trust prompted the Prime Minister to belatedly admit he once had a profitable stake.
As thousands of protesters demanded his resignation outside Downing Street on Saturday, he told Tory activists it had "not been a great week" and admitted he could have handled the scandal better.
World leaders linked to 'Panama Papers'
Show all 15
Mr Cameron confirmed he would publish his tax returns as he accepted the blame for the controversy over his connection to his late father's offshore business interests.
"I know there are lessons to learn and I will learn them," he added.
"Don't blame Number 10 Downing Street or nameless advisers, blame me."
He said he paid taxes on shares he bought in the trust, which were sold before he became Prime Minister.
There is no suggestion of wrongdoing by Mr Cameron or anyone linked to the Panama Papers.
Additional reporting by PA
Join our commenting forum
Join thought-provoking conversations, follow other Independent readers and see their replies