Boris Johnson denies he is preparing to resign if Theresa May rejects his Brexit demands
Foreign Secretary outlined his personal vision for the EU divorce in an unexpected intervention ahead of Prime Minister Theresa May's key Brexit speech
Lizzy Buchan
Political Correspondent
Tuesday 19 September 2017 14:35 Comments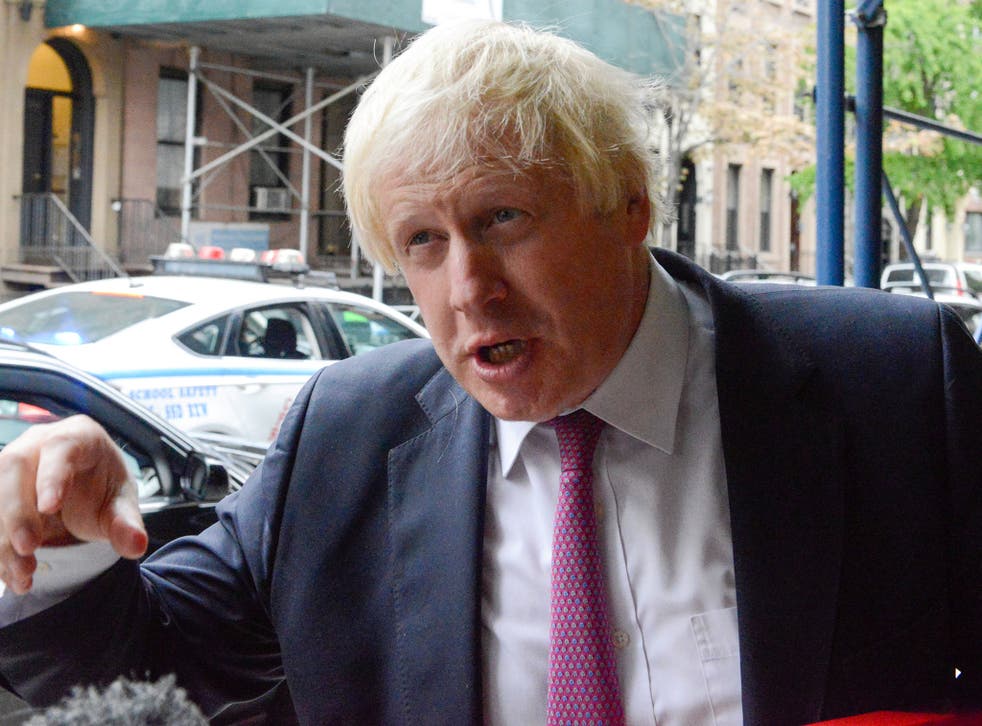 Boris Johnson has denied reports he is preparing to walk away from his Cabinet post amid a growing row over Theresa May's Brexit strategy.
Reports said the Foreign Secretary was contemplating resignation if Mrs May's key Brexit speech in Italy on Friday contained measures he could not accept.
Mr Johnson wrote a 4,000-word newspaper article outlining his personal vision for the EU divorce at the weekend, wrongfooting Downing Street and prompting some to interpret it as a leadership bid.
He reportedly told friends he would have to leave the front bench if the Prime Minister accepted a Swiss-style arrangement where Britain would continue to pay for access to the single market after Brexit, according to The Telegraph.
However, when caught on the way back from a run in New York, he dismissed the reports.
"Of course not," he said when asked whether he would resign. "We're going to deliver a fantastic Brexit, we're working together to make sure that Britain can take advantage of all the opportunities that Brexit provides."
The day before Ms May also moved to dismiss questions over her Tory colleague's views, saying: "This government is driven from the front."
The pair are expected to meet for the first time since the publication of the article at the United Nations General Assembly in New York.
Officials said the pair had no formal meeting scheduled on Tuesday, but they are both expected to attend a reception for Commonwealth leaders in the evening.
Speculation about the Foreign Secretary's future has dominated the run-up to Mrs May's speech on Friday.
Billed as the PM's most important update to the Government's position since her Lancaster House address in January, the Florence speech is thought likely to include an attempt to break the deadlock over the UK's financial settlement.
Speculation has been mounting she will offer to pay tens of billions of pounds to the EU during a two to three-year transition deal after the UK's formal exit in 2019.
Mr Johnson has argued that Britain should not continue to pay for access to European markets and said remaining in the single market and the customs union would "make a mockery" of the referendum result.
Register for free to continue reading
Registration is a free and easy way to support our truly independent journalism
By registering, you will also enjoy limited access to Premium articles, exclusive newsletters, commenting, and virtual events with our leading journalists
Already have an account? sign in
Join our new commenting forum
Join thought-provoking conversations, follow other Independent readers and see their replies