Boris Johnson rules out British aid drops over Aleppo
The Foreign Secretary said British planes over Syria would be 'sitting ducks' in the face of advanced Russian anti-aircraft technology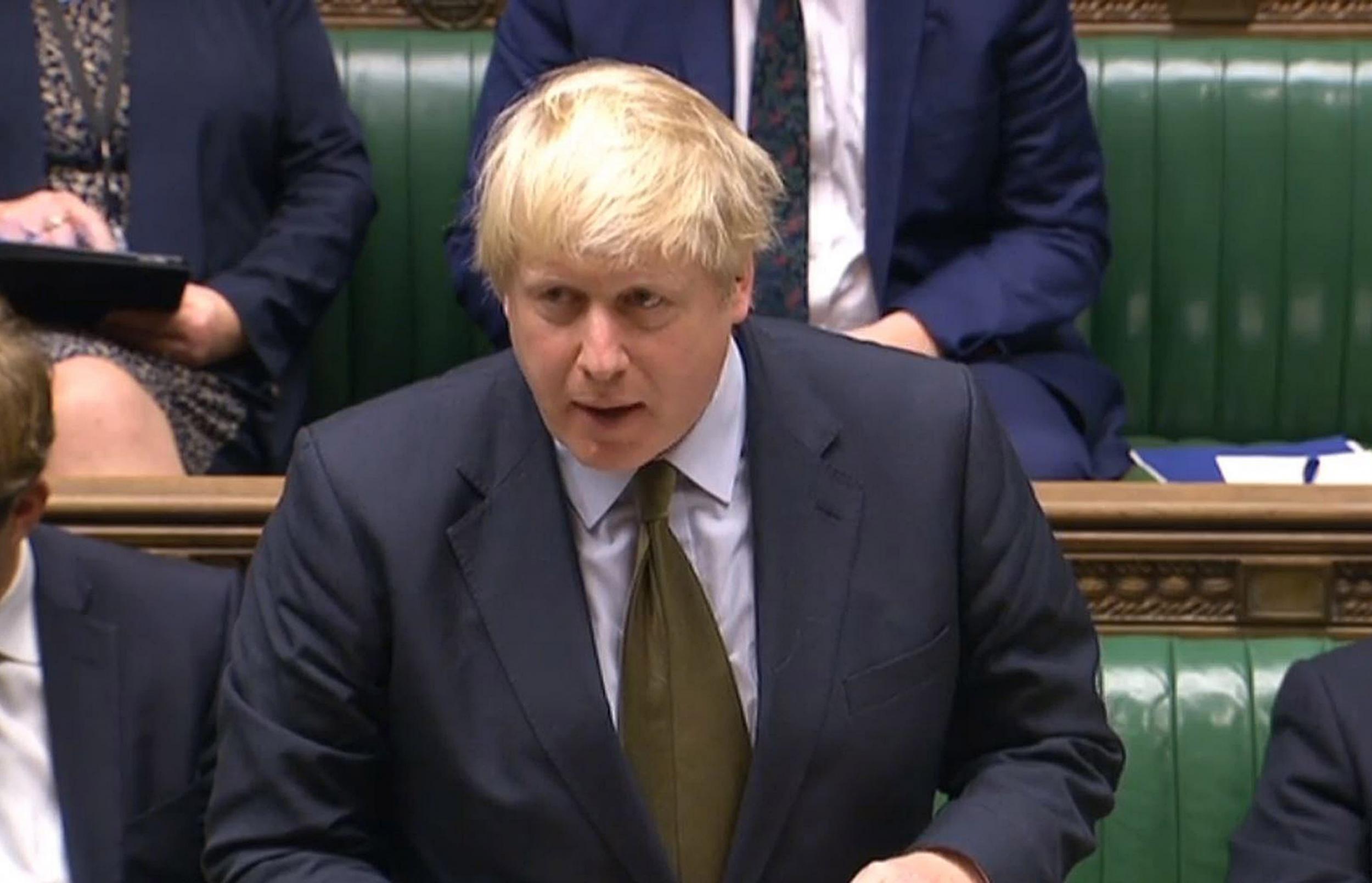 Foreign Secretary Boris Johnson said British aid drops into Aleppo or other parts of Syria would not get past the country's Russian installed anti-aircraft systems, making relief efforts all but impossible.
In a two hour debate on the emergency situation in Aleppo, Mr Johnson said Russia has deployed its most advanced jet fighters and surface-to-air missiles inside Syria, making aid drops achievable only with Russian permission, something it is unlikely to give.
The Foreign Secretary was damning of the 2013 vote, taken while he was Mayor of London and not an MP, not to intervene against Assad in Syria, a vote on which Labour's then leader Ed Miliband whipped his MPs. Mr Johnson said that vote had, "vacated a psace into which Russia has stepped' adding that, 'The dictator [Assad] had been left to do his work."
He accused Syrian president Bashar Assad of being "content" for his people "to be reduced to starvation even though there are UN warehouses full of food within easy reach".
Asked what action he and the Prime Minister will request from European leaders next week, Mr Johnson said: "What the Russians need to do, and this is what our European colleagues should do as well, is institute an immediate ceasefire.
"It is up to the Russians, and I'm afraid to the Assad regime, to institute a ceasefire."
Johnson warned that in the fallout the Islamic State had surged forward to recapture Palmyra, as he made a plea for Russia and Iran to stop their co-operation with the Syrian regime.
He said: "We are doing everything we can within the constraints that we face.
"I hope that Russia will see sense and join with us to secure the transition away from Assad, that is the only hope for a peaceful Syria.
"It's up to them. It's up to the Russians, it's up to Iran. They have the future of Syria in their hands."
Join our commenting forum
Join thought-provoking conversations, follow other Independent readers and see their replies