Boris Johnson falsely claims there is 'no evidence' of Russian interference in UK politics
Prime minister facing criticism for failure to publish parliamentary report on Russia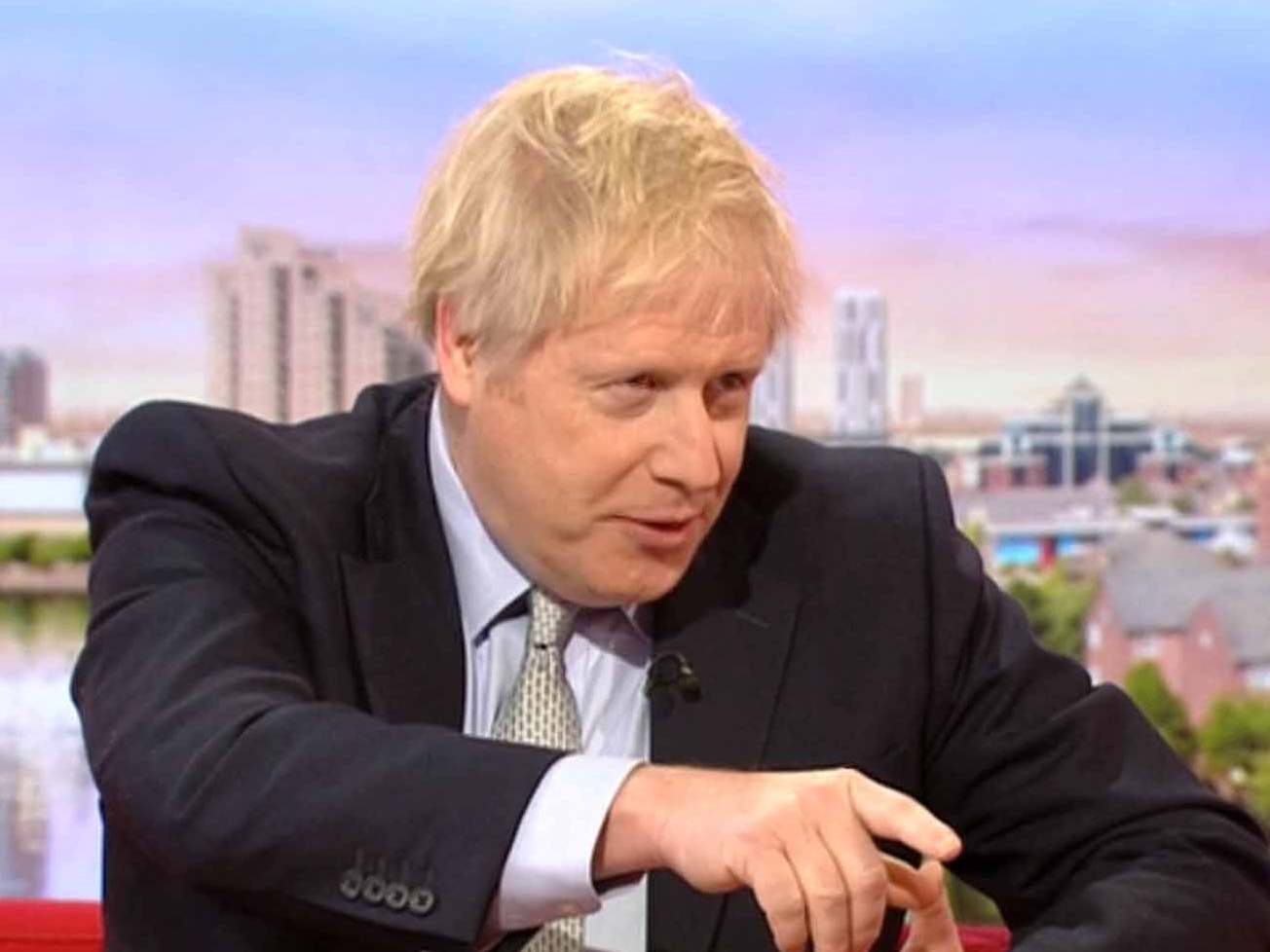 Boris Johnson has said there is no evidence of Russian interference in UK politics.
The prime minister's comment came as he remained under intense pressure over his refusal to allow the publication of a parliamentary report into Russian activities.
Speaking to the BBC, Mr Johnson said he did not know how many Russian nationals donate large amounts of money to the Conservative party, but insisted that any such gifts were properly vetted and published.
Challenged by BBC News presenter Rachel Burden over whether there was Russian interference in UK politics, Mr Johnson said: "There is no evidence for that, and I think we have got to be very careful before we simply cast aspersions of everybody who comes from a certain country just because of their nationality."
The prime minister's claim was in direct contradiction of the assessment of his predecessor Theresa May, who used a speech in 2017 – while Mr Johnson was foreign secretary – to accuse Russia of attempting to influence British politics.
General election: Facts and figures
Show all 79
Mr Johnson has come under fire from the chair of parliament's Intelligence and Security Committee for holding back the publication of its report into allegations of Russian attempts to influence UK politics until after the 12 December general election.
The committee completed its inquiry in March and the report is understood to have received the green light for publication from security agencies. The panel of senior MPs and peers took evidence behind closed doors from the agencies, as well as from witnesses including Putin critic Bill Browder and ex-spy Christopher Steele, and is believed to have heard allegations of deep Russian ties with the UK political scene.
The PM denied there was anything unusual in his decision to withhold clearance to lift the classification of the document.
"I see absolutely no reason to change the normal procedures for publishing ISC reports just because there is an election coming," said Mr Johnson. "They are not normally published at that pace. There's no reason to change those procedures."
ISC chair Dominic Grieve insists that the government has been dragging its feet over the report, which would normally be cleared for release more rapidly.
"I very much regret what the prime minister has done," said Mr Grieve. " He has provided no justification whatsoever for failing to allow it to be laid before parliament when parliament was sitting.
"There was no proper reason for him not allowing it to be before all of us."
Unconfirmed reports have suggested that the document includes details of as many as nine wealthy Russian oligarchs providing funds to the Conservative party.
Asked how many large Russian donors the party has, Mr Johnson said he did not know, adding: "All donations to the Conservative party are properly vetted and properly publicised. It's all there in the public domain.
"I don't think we should be hostile to people simply because of the country they come from. It's very important we should be balanced and fair."
Join our commenting forum
Join thought-provoking conversations, follow other Independent readers and see their replies