'Engage but beware': Boris Johnson to make visit to Russia
The relationship between the UK and Russia has been tense in recent months, particularly over issues such as the conflicts in Ukraine and Syria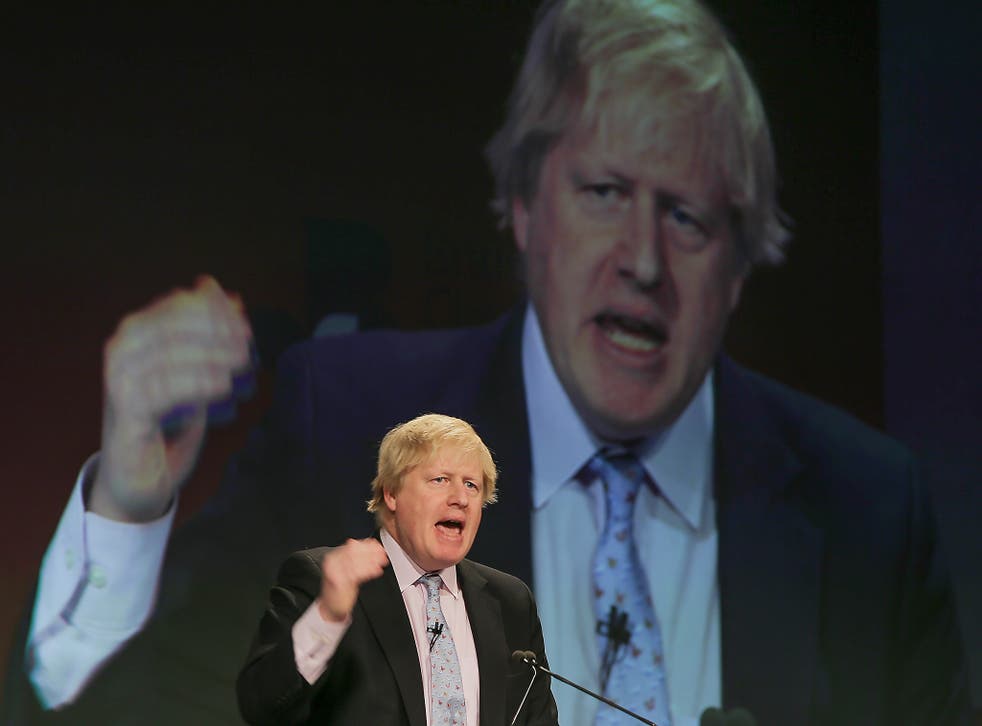 Foreign Secretary Boris Johnson is to visit Russia for "high level talks" at the invitation of Russian Foreign Minister Sergey Lavrov, it has been announced.
However, the government maintained the visit does not signal "business as usual" but will be conducted on an "engage but beware" basis.
Relations between the UK and Russia have been tense in recent months, with countries holding strongly differing views on the crises in Ukraine and Syria.
An FCO spokeswoman said: "The Foreign Secretary has accepted an invitation from Russian Foreign Minister Sergey Lavrov to visit Moscow in the coming weeks.
"The Prime Minister and the Foreign Secretary have made clear that our policy towards Russia is to 'engage but beware' and the visit is entirely consistent with this approach.
"Discussions will focus on the UK-Russia relationship and current international issues including Syria and Ukraine, where we continue to have significant differences. This is not a return to business as usual and the Foreign Secretary will continue to be robust on those issues where we differ.
"We have always been clear that the UK will engage with Russia where it is in our national interest to do so.
"Details of precise timings will be confirmed in due course. A potential visit has been in the pipeline for some time, with the Prime Minister and President Putin discussing this when they met in China in September 2016."
Jeff Sessions steps aside from Russia investigations
But Mr Johnson's visit will not be with a clean slate. He was accused of "Russophobic hysteria" after he called for protests outside the Russian embassy in London in response to the bombing of Aleppo in late 2016.
Last month, he said there was "no case for relaxation" of EU sanctions against Russia over its intervention in Ukraine, which has suffered spikes in violence despite official cease fires.
And as speculation in the US continues to swirl over the role Russia played in the 2016 Presidential election, the UK has been consistently wary of Mr Putin's intentions.
In pictures: Russian air strikes in Syria

Show all 19
Meanwhile, the relationship between the Trump administration and the Russian government continues to court controversy. The US attorney general, Jeff Sessions, recused himself from investigations into Russian interference in the 2016 election after revelations that he held two undisclosed meetings with the Russian ambassador last year. US intelligence agencies are said to have concluded that Russia interfered in last year's presidential election with the aim of boosting Mr Trump's bid for the White House.
Last month, the US National Security Advisor, Michael Flynn, resigned over reports he had discussed sanctions with the Russian ambassador to Washington and then tried to cover up the conversations.
Register for free to continue reading
Registration is a free and easy way to support our truly independent journalism
By registering, you will also enjoy limited access to Premium articles, exclusive newsletters, commenting, and virtual events with our leading journalists
Already have an account? sign in
Register for free to continue reading
Registration is a free and easy way to support our truly independent journalism
By registering, you will also enjoy limited access to Premium articles, exclusive newsletters, commenting, and virtual events with our leading journalists
Already have an account? sign in
Join our new commenting forum
Join thought-provoking conversations, follow other Independent readers and see their replies