Boris Johnson's mum reveals he wants 'ghastly' PM job - but admits she's never voted Tory
Mayor of London's paresnt says he 'does behave in quite a daft way'
Matt Dathan
Online Political Reporter
Tuesday 29 September 2015 13:58 Comments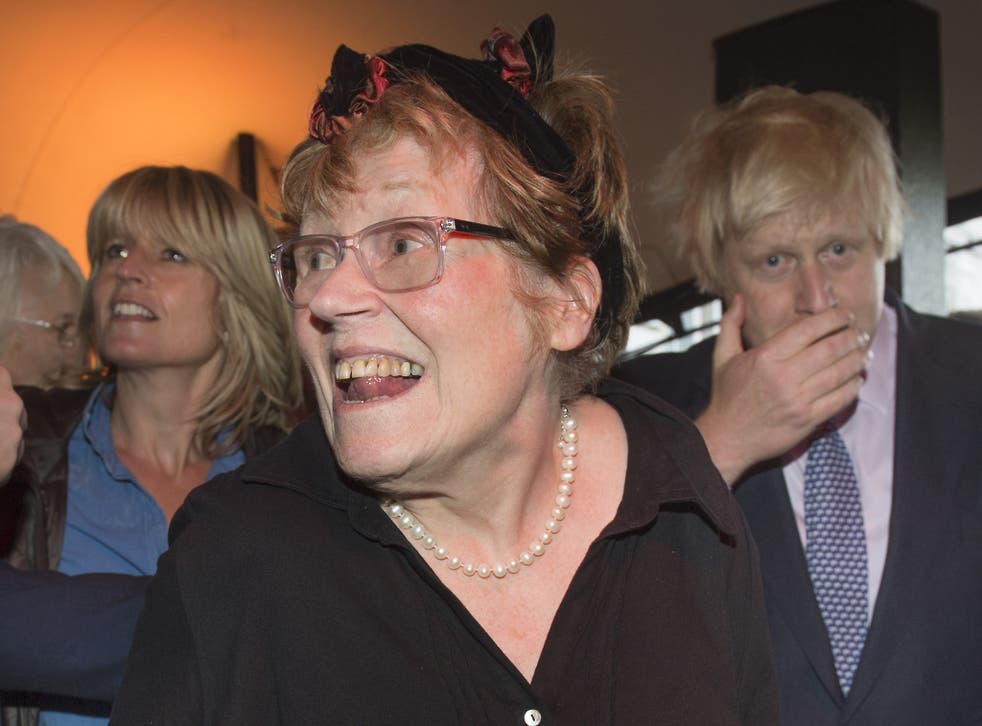 Boris Johnson's mother says he is "interested" in becoming the next Prime Minister - but suggested he will have to win her over because she has never voted Conservative.
Charlotte Johnson Wahl said she was "anxious" about her son taking the "ghastly job" of Prime Minster and predicted there was as much chance of him quitting politics and becoming a painter.
She added that she was worried "about what the hell" her son is "going to do next", while admitting that her son "does behave in quite a daft way".
"He is interested in the leadership of the Conservative Party, but he could equally well retire and become a painter," Ms Johnson Wahl told the Radio Times.
"He's a very good painter. If he reaches the top, I'd feel very proud, but very anxious. It's a ghastly job being prime minister. He's not as daft as he behaves – and he does behave in quite a daft way.
"He's late for things and so on, but has a very good sense of what's important. I think he would be a good prime minister. He's a very kind man, very fair."
Looking ahead to the prospect of Mr Johnson leading the Conservative party against Jeremy Corbyn's Labour party at the 2020 election, Ms Johnson Wahl said the pair would "understand each other quite well" even if they disagree on "a lot of areas".
Other members of Mr Johnson's family have not refrained from explaining his ambitions. His sister, the writer and journalist Rachel Johnson, once said: "As Boris was growing up whenever anyone asked him what he wanted to be, he would answer: 'World King'."
Ms Johnson Wahl, 73, divorced Boris's father Stanley and married American professor Nicholas Wahl in 1988, but she was widowed in 1996.
She was speaking ahead of a Sky Arts documentary she will star in later this week about her career as a painter.
Register for free to continue reading
Registration is a free and easy way to support our truly independent journalism
By registering, you will also enjoy limited access to Premium articles, exclusive newsletters, commenting, and virtual events with our leading journalists
Already have an account? sign in
Join our new commenting forum
Join thought-provoking conversations, follow other Independent readers and see their replies