Boris Johnson says voters don't care about his extra-marital affairs
In an interview Mayor of London Boris Johnson said voters think his private life is 'irrelevant' to his work
Helen Lock
Saturday 11 October 2014 19:04 Comments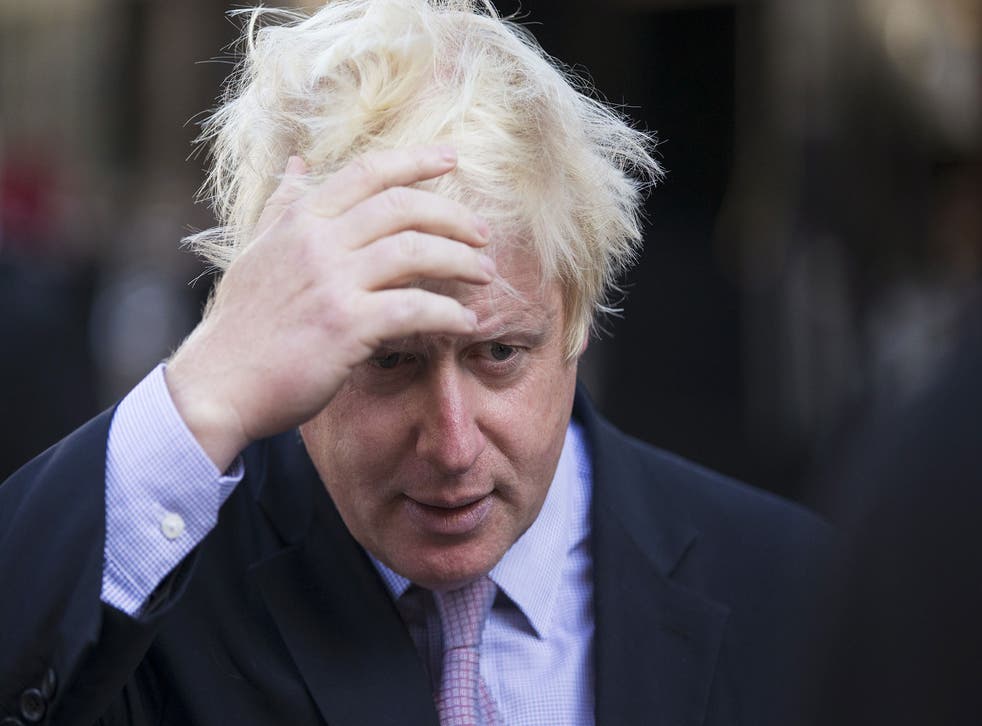 In an interview with The Telegraph this weekend, the Mayor of London Boris Johnson dismissed the idea that the public care about his extra-marital affairs.
He was asked whether he thought his private life was the public's business. In response he said: "On the whole, I think that all that kind of thing is, or certainly should be, irrelevant to the job you are trying to do."
Boris Johnson married Allegra Mostyn-Owen, who he met at Oxford University, in 1987. They divorced six years later and he married Marina Wheeler, a barrister, in 1993. But throughout their marriage there have been rumours of his affairs. In 2004 Johnson admitted a four-year affair with the journalist Petronella Wyatt, who had become pregnant and had an abortion. He was then sacked from the shadow cabinet at the time for lying about the affair.
In 2009 there was a scandal around the paternity of art consultant Helen Macintyre's daughter, after she had an affair with Johnson and her partner discovered the child was not his following a DNA test. In 2013 a court ruled that it was in the public interest for the press to report that Johnson was the father.
Boris Johnson's defining moments

Show all 32
Johnson told The Telegraph: "My impression in – I've fought two massive campaigns, in London, which got a huge amount of national scrutiny as well, and my feeling at the end of them is that the public don't really focus on that."
"What they want to know is what your agenda is, and whether you're going to be any good in the job" said Johnson.
In September Johnson was selected by the Conservative Party to stand as an MP for the Tory safe seat of Uxbridge and South Ruislip in the 2015 elections, and he plans to continue his term as Mayor of London, his second mayoral term ends in 2016.
Register for free to continue reading
Registration is a free and easy way to support our truly independent journalism
By registering, you will also enjoy limited access to Premium articles, exclusive newsletters, commenting, and virtual events with our leading journalists
Already have an account? sign in
Join our new commenting forum
Join thought-provoking conversations, follow other Independent readers and see their replies