Boris Johnson's proposed Scotland-Northern Ireland tunnel 'nothing more than a vanity project'
Prime minister's plan for a fixed crossing over the Irish Sea is not a priority, say ministers in Edinburgh and Belfast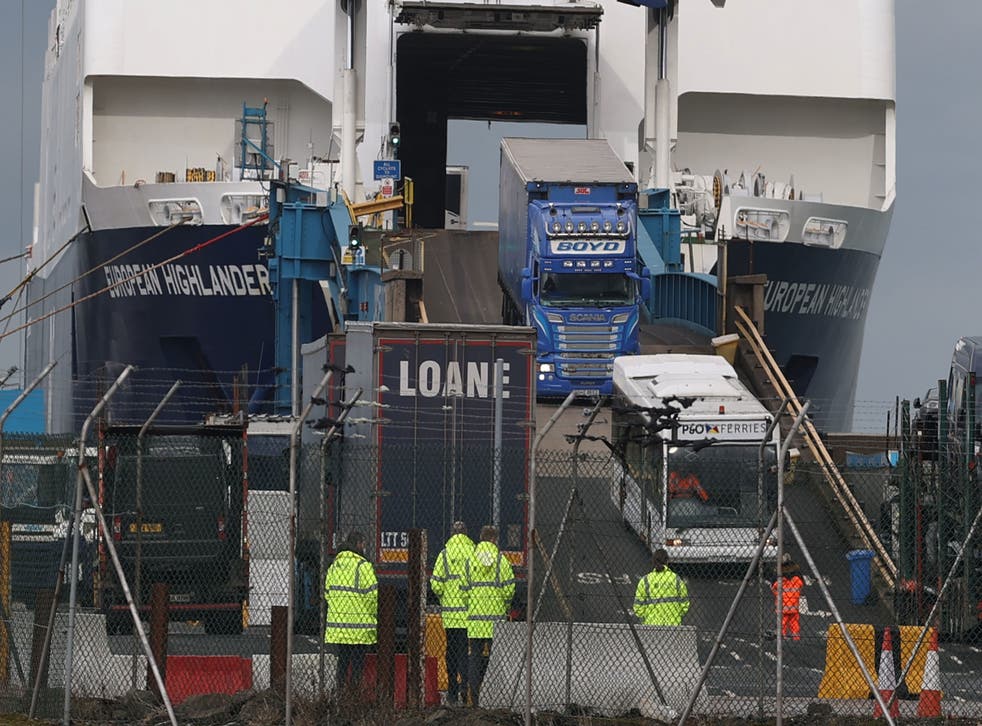 Boris Johnson's plan for a tunnel or bridge between Scotland and Northern Ireland has been dismissed as a "vanity project" by the Scottish transport secretary.
SNP MSP Michael Matheson aid the Scottish government already had its own "robust process" for considering future transport infrastructure projects.
He claimed the recently announced UK government review into the proposed crossing is "a systematic attack on the Scottish Parliament's powers" and "a power-grab that fundamentally undermines devolution".
He added: "It's not a priority for Scotland, nor for Northern Ireland. I've just discussed the matter with Nichola Mallon, who is the minister for infrastructure in Northern Ireland last night, and she reiterated the point it is not a priority for Northern Ireland.
"It's in my interest to have good transport connectivity with other parts of the UK. But it has to be taken forward in a planned, managed basis, recognising the distinctive nature of the decision-making process in Scotland, as it is in England, Wales and Northern Ireland, rather than it being dictated by ministers in London, who are very remote from our communities and don't understand the nature of those communities."
His comments came after Network Rail chairman Sir Peter Hendy, who is leading the Union Connectivity Review, said further work is required on the possibility of a "fixed link" across the Irish Sea.
Sir Peter has commissioned two engineering professors to lead a study into the feasibility of a bridge or tunnel between Northern Ireland and Scotland, outlining its cost, timescale and the work involved.
They are ex-HS2 and Crossrail chairman Douglas Oakervee and former vice-president of Jacobs Engineering Gordon Masterton.
The UK transport secretary Grant Shapps dismissed suggestions of a Westminster "power-grab".
He told BBC Radio Scotland: "It's not a political issue, it's not about who runs which parts of the United Kingdom, or whether there should be a United Kingdom at all, and obviously I believe there should be a United Kingdom, but either way whether you think there should be or shouldn't, the important thing is that people are able to get about."
The scheme could cost a reported £20 billion, although the prime minister has previously said it would "only cost about £15 billion".
The distance from Larne to Portpatrick, one of the most likely routes for a bridge, is around 28 miles (45km).
Mr Johnson has repeatedly spoken about the prospect of a bridge, even though experts have warned the depth of the Irish Sea and the presence of dumped munitions would cause problems.
But has insisted there is no problem with distance, money or the Beaufort's Dyke explosives disposal area, which lies in the middle of one of the proposed routes.
SDLP leader Colum Eastwood challenged Boris Johnson over proposals to build a bridge between Northern Ireland and Scotland during today's Prime Minister's Questions.
He told the Commons: "The Prime Minister's fantasy bridge to Northern Ireland could cost £33 billion. This while our road and rail networks have been absolutely decimated from decades of underinvestment.
"The Conservative Party did a grand total of 2,399 at the last Assembly election, what mandate does he think he has to override the democratically elected people of Northern Ireland to impose a bridge that goes through miles of unexploded munitions and radioactive waste?"
Mr Johnson responded: "Actually, if [Mr Eastwood] read the article I wrote this morning in the Daily Telegraph, he will have seen that the things that we've set out in the Hendy review I think will be of massive benefit to Northern Ireland, including upgrading the A75 which is the single biggest thing that people in Northern Ireland wanted by the way and which the Scottish nationalists, Scottish National Party, have totally to do.
"As well as better connections East-West within Northern Ireland, which we should be doing as well, as well as better connections North-South within the island of Ireland.
"It's a fantastic union connectivity review, he should appreciate it, it's the way forward and I'm amazed frankly at his negativity."
It is not the first time Mr Johnson has proposed an ambitious and expensive bridge project, with London's 'garden bridge' project costing £53m before it was later abandoned.
Join our new commenting forum
Join thought-provoking conversations, follow other Independent readers and see their replies