Boris Johnson's plan to review sugar tax branded 'b******s' by Tory health minister
Caroline Dinenage lashes out after Liz Truss, a prominent Johnson supporter, claims that scrapping levy would 'help Britain's poorest'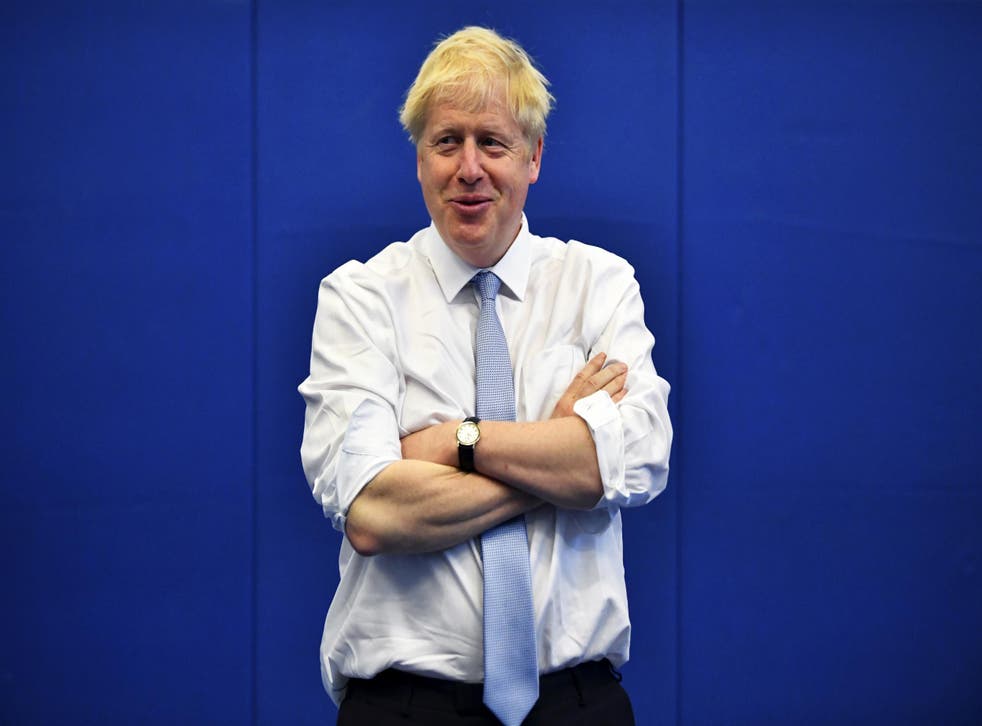 A health minister has branded Boris Johnson's plan to review the sugar tax "bollocks", as Tory infighting broke out over the threat to the anti-obesity levy.
Caroline Dinenage lashed out after Treasury minister Liz Truss, a prominent Johnson supporter, claimed that scrapping the tax would "help Britain's poorest".
In a single-word tweet, Ms Dinenage said "Bollocks" – before going on to point out that the tax was already succeeding in persuading firms to cut sugar levels in their drinks.
The comment came after a former public health minister, Steve Brine, vowed to rebel against any attempt to abolish the levy, telling Mr Johnson: "I'll see you in the House of Commons."
Ms Dinenage added: "To clarify, sugar tax so far has raised 1/3 of predicted tax revenue 'cos it's prompted drink co's to sugar in products, good news.
"To me this isn't about 'choice', tiny kids have no choice over what they're fed, it's about incentivising food/drink co's to use less sugar."
Her intervention won praise from Sarah Wollaston, the ex-Conservative head of the Commons health committee, now sitting as an independent.
Biggest lies told by Boris Johnson

Show all 5
"Glad to see Caroline, a government health minister, calling out the utter nonsense of the Truss world view," Ms Wollaston tweeted.
Mr Johnson, the clear favourite in the Tory leadership race, has also infuriated health campaigners after vowing to review "sin taxes" if he becomes prime minister.
He said: "Rather than just taxing people more, we should look at how effective the so-called sin taxes really are, and if they actually change behaviour."
Critics have also pointed out that, three years ago, as London Mayor, he added 10p on sugary drinks in the cafe at his City Hall HQ and said tackling obesity was "one of the biggest" health challenges.
The threat to the sugar tax – announced by George Osborne in 2016, but only introduced last year – has also thrown the spotlight on lobbyist Mark Fullbrook, now head of daily operations for Mr Johnson's campaign.
When it was unveiled, Mark Textor, who founded the firm CTF with Mr Fullbrook, said: "You can't tax people into healthy submission," adding that a sugar levy was "the bluntest of policy instruments".
CTF, which is jointly run by Tory election specialist Lynton Crosby, has given Mr Johnson £23,000 in loans and donations for his leadership bid, it has been reported.
The CT Group, which owns CTF, told the Daily Mirror: "Mark Fullbrook has taken holiday to volunteer for Boris Johnson's leadership campaign and has no contact with any clients.
"To suggest or imply that CT Group has anything to do with the campaign's policy announcements is completely and utterly wrong and deliberately misleading."
Join our new commenting forum
Join thought-provoking conversations, follow other Independent readers and see their replies