Boris Johnson: The flawed Mayor of London
His indiscretions are finally catching up with him, writes his biographer Sonia Purnell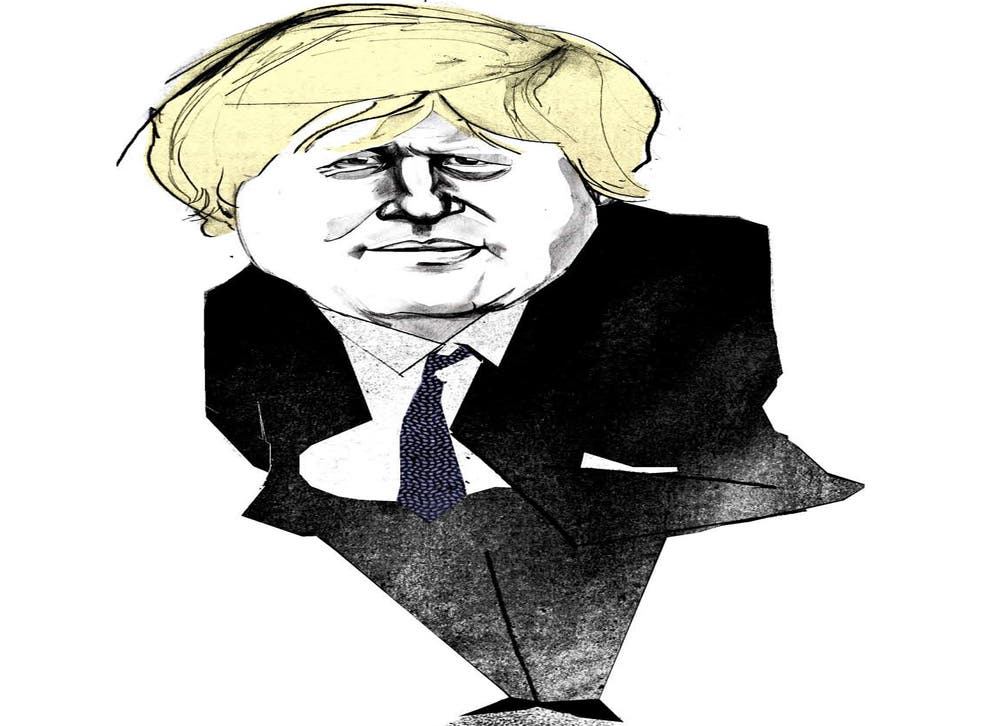 Boris Johnson's 'recklessness' about pregnancy and the feelings of others when committing 'extramarital adulterous liaisons' raises questions about his fitness for public office. That was the conclusion of an extraordinary judgment by the Appeal Court this week: that his 'reckless' attitude to the women and children involved is a matter of public interest that overrides the normally paramount rights to privacy of a blameless infant.
The judges pointed to the key fact that Johnson was known to have sired two children outside his marriage with different women as behind their decision not to grant a gagging order about his identity. They agreed with an earlier private ruling that he had achieved a 'level of notoriety' in his philandering with other women and that fathering two children in this way 'goes to the issue of recklessness... relevant to both his private and professional character'.
Johnson, predictably, is not commenting about a case that is deeply embarrassing to him just as his hopes of taking over the Conservative leadership from a beleaguered David Cameron have never been higher.
The three-year-old child, referred to in court as AAA, is the mayor of London's illegitimate daughter with his former mistress, art consultant Helen Macintyre. He had hired Ms Macintyre, without advertising the post, to work unpaid for him in City Hall in her early stages of pregnancy.
Ms Macintyre had sought on behalf of her daughter Stephanie an injunction against the Daily Mail to prevent the newspaper from publishing further details of the child's conception. She had also sought damages for speculation already published in the paper nearly three years ago as to Johnson's paternity. Her case, brought anonymously, failed again at appeal except that the Mail and other papers continue to be barred from publishing photographs of Stephanie, who bears a striking resemblance to Johnson. The Mail has paid £15,000 in damages for running previous pictures of the baby in a buggy but is now free to discuss the affair.
Johnson has always refused to comment on the child, but friends of his family claim that it has long been accepted by his wife Marina that he is Stephanie's father.
When reports about Stephanie first surfaced in the press in 2010, Marina threw Johnson out of the marital home for several months and removed her wedding ring. It was the second time she had locked him out – resorting to the same tactic as six years earlier when Johnson was exposed as having had an affair with fellow journalist Petronella Wyatt, which resulted in one abortion and a miscarriage. As the Court of Appeal found, Johnson had 'fathered a child after a brief adulterous affair (not for the first time)' and that this had had 'potentially serious consequences' for others.
Marina's continued loyalty, considered puzzling by many, is seen partly as an attempt to protect her own four children and because she supports his political ambitions, if not all of his political beliefs. It is, however, clear that much pain has been caused by Johnson's activities to both Marina and her family.
Ms Wyatt, now in her late 40s, is said by friends to have been damaged by her relationship with Johnson, whom she had long expected to marry. She has not gone on to have children with anyone else.
Ms Macintyre, despite living with another man at the time, was found by the court to have told others that Johnson was indeed the father. One of those she informed was Nicholas Coleridge, president of the Condé Nast magazine group, whom she had met for the first time at a country house weekend in June 2010.
Amidst the cold legal arguments of the judgment lie clues as to the heavy human cost of what was said to be seen, by Johnson at any rate, as merely a 'casual affair'. Ms Macintyre, who had first met him as a student at Edinburgh University and had admired Johnson ever since, felt 'some pride' in the fact that her daughter's father was a powerful politician. She was 'ambivalent' about Johnson's name being made public, the court ruled, and indeed gave an interview to journalists about her daughter that only fuelled speculation about the paternity. Ms Macintyre was also found to have felt strongly that her daughter's conception should not be seen, not least by Stephanie herself, as a 'drunken mistake'. She also admitted any woman embarking on an affair with Johnson was 'playing with fire'.
Meanwhile, her cuckolded partner, Pierre Rolin, split up with Ms Macintyre when it became clear he was not the father of her child. But not until after he had been persuaded to pay private medical bills of £30,000 for the birth and £80,000 towards Johnson's pet Orbit tower at the Olympic park – a fact he bitterly resents to this day.
The judgment does not name Johnson but does make his identity clear by referring to my biography of the mayor, Just Boris, which sets out the human cost of his dalliances. Legal specialists are busy assessing what it means for future privacy cases involving well-known or powerful people, but there are indications that it represents a significant and perhaps even surprising advance for the cause of free speech. The identity of who is paying Ms Macintyre's legal bills has not yet been revealed.
It could not be more different to the handling of the case of Flora, the illegitimate daughter of Cecil (now Lord) Parkinson and his former secretary Sara Keays. Parkinson was forced to resign from his post as Trade Secretary in Margaret Thatcher's government of 1983 when Ms Keays announced she was pregnant. But after that, he succeeded in imposing successive court orders banning any mention of her – despite her severe medical problems – until Flora was 18. The gagging orders were similar to those used in the case of the 1960s child killer Mary Bell.
The obvious difference with the Parkinson case is that Johnson was linked to the pregnancies of two different women. But the final summing up of their Lordships does not even mention this. It concludes with words likely to cool the ardour of many a fun-seeking alpha male: "The core information in this story, namely that the father had an adulterous affair with the mother, deceiving both his wife and the mother's partner and that the claimant, born about 9 months later, was likely to be the father's child, was a public interest matter which the electorate was entitled to know when considering his fitness for high public office."
Sonia Purnell is the author of 'Just Boris: A Tale of Blond Ambition'
Injunctions: Cost of privacy
Thirty years ago the then Trade and Industry Secretary Cecil Parkinson resigned after it was revealed that his former secretary Sara Keays was carrying his child. Ten years later he was able to obtain an injunction forbidding any mention of his daughter Flora in the media. But the order expired upon her 18th birthday when reports claimed that, while Parkinson had helped with finances, he had never met Flora.
Journalist Andrew Marr admitted two years ago that he had taken out a super-injunction to prevent reporting of an affair. Marr was accused of hypocrisy after silencing reports of an extra-marital liaison five years earlier and what he initially thought was his daughter until DNA tests proved otherwise.
Register for free to continue reading
Registration is a free and easy way to support our truly independent journalism
By registering, you will also enjoy limited access to Premium articles, exclusive newsletters, commenting, and virtual events with our leading journalists
Already have an account? sign in
Register for free to continue reading
Registration is a free and easy way to support our truly independent journalism
By registering, you will also enjoy limited access to Premium articles, exclusive newsletters, commenting, and virtual events with our leading journalists
Already have an account? sign in
Join our new commenting forum
Join thought-provoking conversations, follow other Independent readers and see their replies