Boris Johnson under fresh pressure over Rupert Murdoch meeting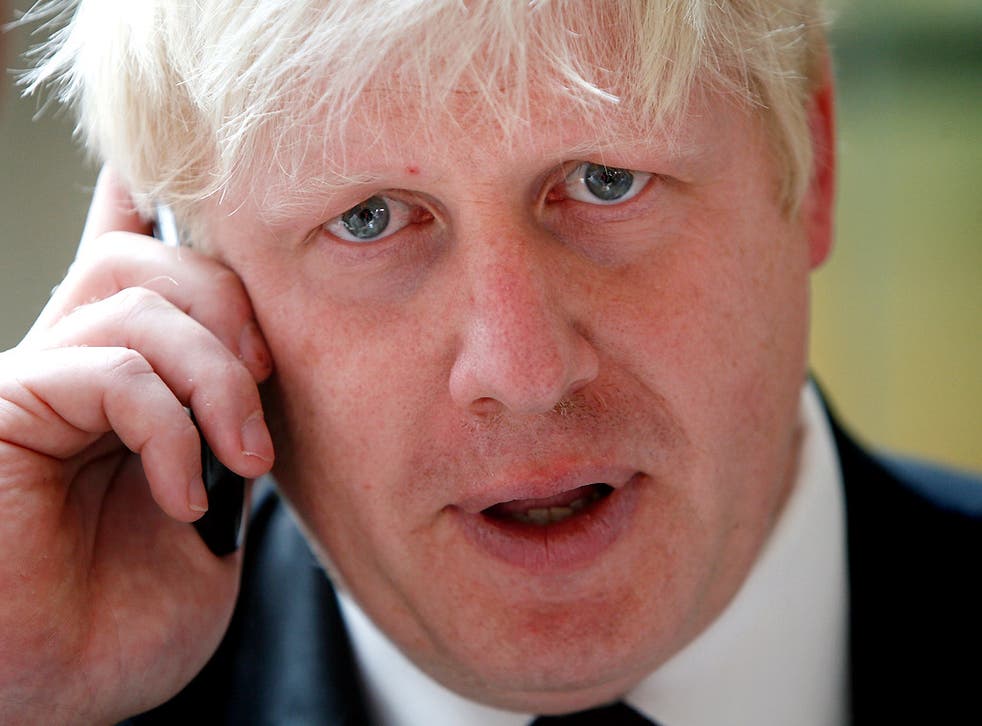 Boris Johnson's links to News International came under fresh scrutiny today after it emerged he had a dinner with Rupert Murdoch days before the Metropolitan Police launched a new inquiry into phone hacking.
The Mayor of London met Mr Murdoch at his home in London on 24 January 2011, at a key time in the growing pressure on Mr Murdoch's British newspapers.
It took place three days after the former News of the World editor Andy Coulson resigned from Downing Street and two days before the Met opened Operation Weeting into illegal voicemail interception.
The dinner is not declared in the Register of Hospitality placed online by Mr Johnson, whose responsibilities include policing and who previously chaired the Metropolitan Police Authority.
However, the Mayor said today it had been disclosed on his Mayoral website "for almost a year".
Tom Watson, the Labour MP who has campaigned on the phone hacking scandal, questioned whether the Mayor briefed the American tycoon on developments inside Scotland Yard at the meeting.
"It's remarkable that Boris Johnson would fail to declare such an important meeting at a crucial period in the inquiry. I've been following this scandal long enough to guess that he can't remember what was discussed or that no-one present took a note but I would like to know if they discussed the inquiry," Watson said.
"When did Johnson know it was going to be re-opened and was Rupert Murdoch given advance notice?"
Mr Johnson's links with the Murdoch empire have already been the subject of controversy because in September 2010 he dismissed calls for London's police force to re-open its botched investigation into hacking as "codswallop".
At the time Mr Johnson, whose Conservative mayoralty enjoys the political support of News International's newspapers, was hoping the company would sponsor a new school and a cable car scheme in London.
At the Leveson Inquiry this year senior police officers revealed that Mr Johnson's Deputy Mayor for Policing, Kit Malthouse, had pressured them to scale down Operation Weeting last year. Mr Malthouse denied interfering with the Met's operational independence and said he was seeking to ensure resourcing accorded with public priorities.
A spokesperson for the Mayor said: " Details of the two meetings in question have been published on our website for almost a year."
The spokesperson provided a link, www.london.gov.uk/foi/disclosure/external-affairs‬.
The Mayor's office later said that Mr Johnson had not declared dinner in his hospitality register because it was "below the £25 threshold for hospitality."
Join our new commenting forum
Join thought-provoking conversations, follow other Independent readers and see their replies