Boris Johnson was not racist about Barack Obama, says Iain Duncan Smith
The former DWP secretary said there was 'no way' Mr Johnson was racist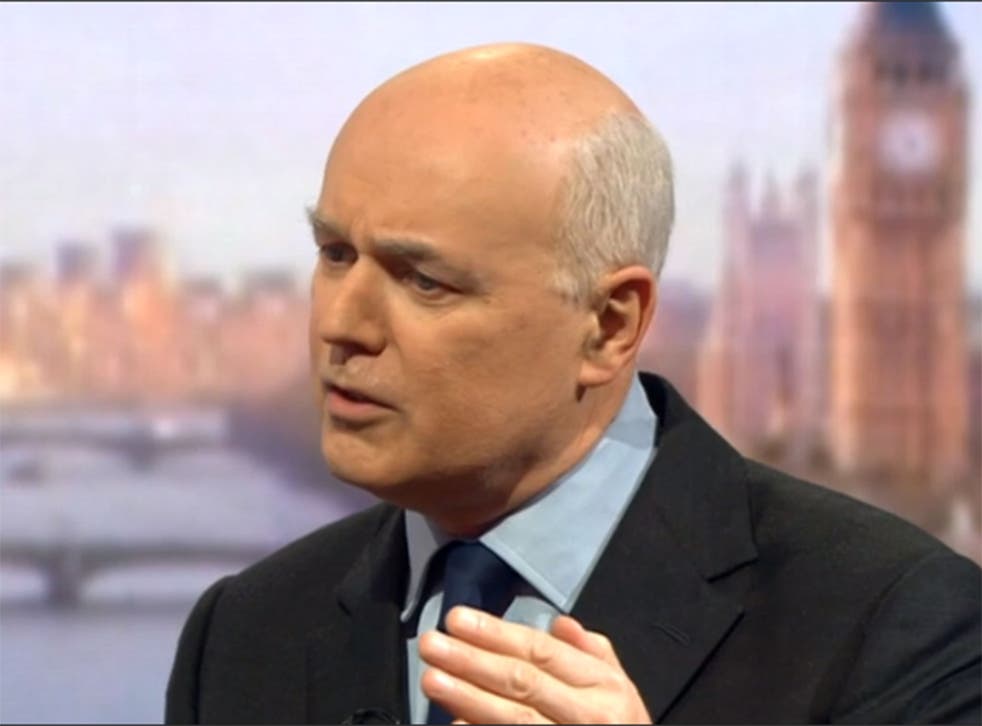 Boris Johnson was not racist to suggest Barack Obama's Kenyan heritage gave him an "ancestral dislike" of Britain, Iain Duncan Smith has said.
The former Cabinet minister said the outgoing Mayor of London had made a "correct" point and that there was "no way" he could be described as racist.
Writing in The Sun newspaper on Friday Mr Johnson suggested the US president had moved a bust of Winston Churchill from the Oval Office as a "snub to Britain".
This could represent "a symbol of the part-Kenyan President's ancestral dislike of the British empire," he wrote.
But asked about the comments on BBC Radio 4's Today programme, fellow Leave campaigner Mr Duncan Smith said Mr Johnson had made a "correct" point.
"I think that there's nothing worse that demeans politics than when another politician jumps up and down and in losing an argument wants to hurl a name like "racist" at people. I find that absurd," he said.
"I think he's correct in this regard: What he said was the president of the US… he simply referred to one of the reasons why he may have a particular lack of regard for the UK.
"I know Boris very well and in no way can you describe him as [racist]. He has fought against any kind of racism time and time again, as I have.
"He was trying to illustrate the reality: he is the president of the US, this president came over to the UK and appeared to be lecturing British citizens as to what they should do in the forthcoming referendum."
Both Mr Duncan Smith and Mr Johnson are campaigning for Britain to leave the European Union.
During his visit to the UK last week Mr Obama warned that the UK could not immediately expect to sign a free trade deal with the US if it left the EU.
He clarified Mr Johnson's retelling of the anecdote about the Winston Churchill bust, explaining that he still had a different bust of the former British prime minister at the entrance to his private office in the White House.
Britain will vote in a referendum on whether to remain in the European Union on 23 June this year.
Join our new commenting forum
Join thought-provoking conversations, follow other Independent readers and see their replies