Folic acid to be added to Britain's bread to stop spinal conditions in babies
Mandatory additives will not affect wholemeal or gluten-free products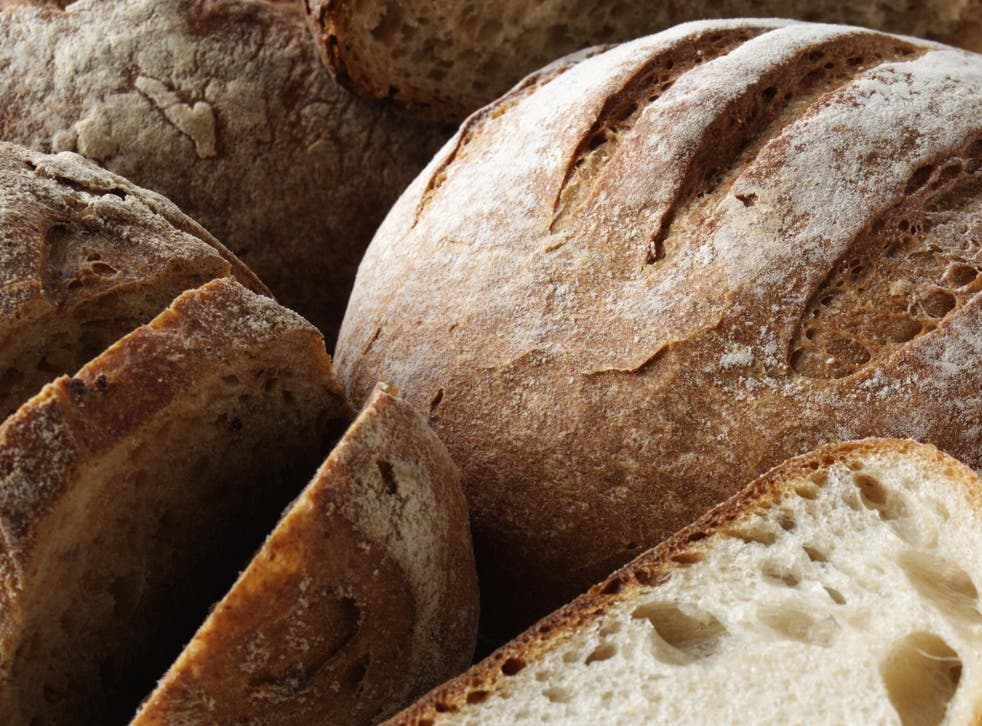 Folic acid is set to be added to bread and other baked products across the UK to help prevent life-threatening spinal conditions in babies, Boris Johnson has announced.
Bakers will be required to mix the additive into all non-wholemeal wheat flour with the aim of avoiding around 200 neural tube defects causing illnesses such as spina bifida and anencephaly each year – around 20 per cent of the UK's total.
Folate – or vitamin B9 – helps the body make healthy red blood cells and is crucial to the formation of the neural tube which forms the early part of the brain and spine in the first 12 weeks of pregnancy.
It is naturally occurring in leafy green vegetables and is already voluntarily added to many breakfast cereals, meaning that most people can get all they need by eating a balanced diet.
But a higher intake is required during the first weeks of pregnancy, and the NHS already recommends that women planning a pregnancy should take a 400-microgram folic acid supplement every day before conceiving and in the following 12 weeks.
However, with half of UK pregnancies unplanned, many mothers-to-be miss out on the boost to folate levels that protects their babies.
Announcing the move, Mr Johnson said: "Few things are as important as a baby's health – and folic acid-fortified flour is a quick, simple win to enhance their development.
"This will give extra peace of mind to parents and families, as well as helping boost the health of adults across the country."
Kate Steele, CEO of the charity Shine, which supports people whose lives have been affected by spina bifida and hydrocephalus, described the move as "truly momentous".
"Shine is delighted by the government's decision to support mandatory fortification of the most commonly consumed flours in the UK with folic acid – a move we have campaigned for for over 30 years," said Ms Steele.
"Mandatory fortification of flour with folic acid will improve public health for so many, now and in the future.
"In its simplest terms, the step will reduce the numbers of families who face the devastating news that their baby has anencephaly and will not survive. It will also prevent some babies being affected by spina bifida, which can result in complex physical impairments and poor health. This is truly a momentous day."
UK news in pictures

Show all 50
British flour has been fortified with additives such as calcium, iron, niacin and thiamine during milling on health grounds ever since the Second World War. Around 80 countries, including Australia, New Zealand and Canada, already add folic acid to staple food products to help reduce neural tube defects.
Wholemeal flour and gluten-free foods are not subject to mandatory fortification and are not covered by today's announcement. Wholemeal flour has more naturally occurring folate than non-wholemeal varieties, and some wholemeal and gluten-free foods are already voluntarily fortified with folic acid in the UK.
The government expects the change, which is subject to consultation by a review of UK bread and flour regulations, will impose only minimal extra costs on industry.
Alex Waugh, director of UK Flour Millers, said: "Flour, whether white brown or wholemeal, is an ingredient in many foodstuffs and supplies a big proportion of our daily fibre and protein along with essential nutrients such as calcium, iron and B vitamins.  If it is decided that folic acid should be added to flour for public health reasons, flour millers will do all they can to overcome any practical challenges to make it happen."
Join our new commenting forum
Join thought-provoking conversations, follow other Independent readers and see their replies