Further terrorist attack in Tunisia 'highly likely' as FCO advises against all but essential travel
Guidance comes two weeks after worst terrorist attack against British citizens since 7/7 bombings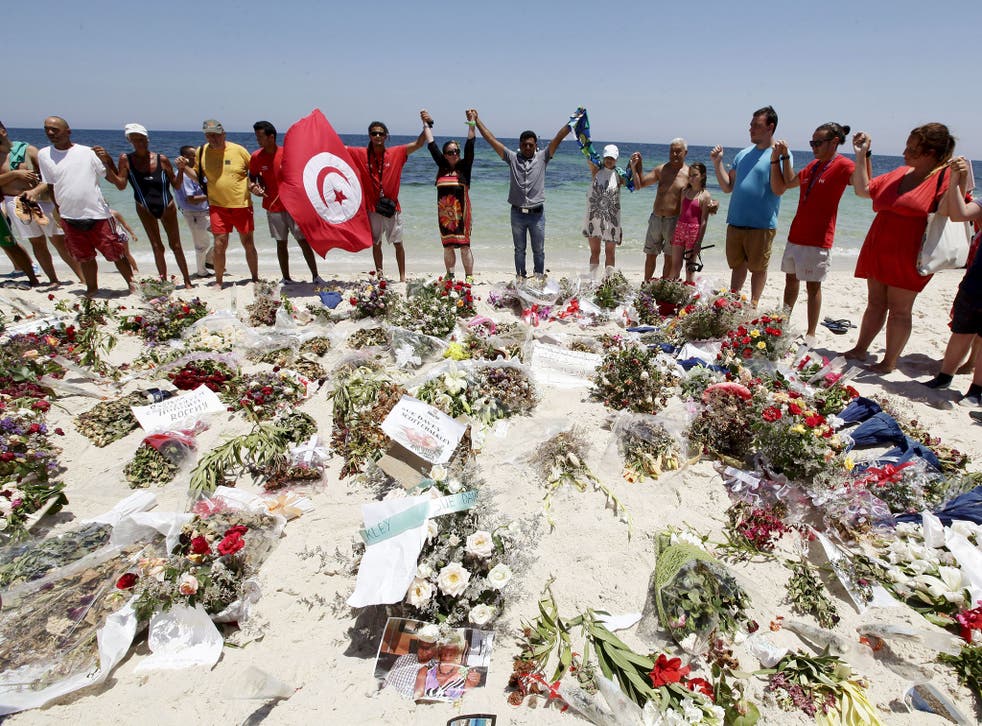 A further terrorist attack in Tunisia is "highly likely," the UK government has warned as emergency arrangements were put in place to airlift up to 3,000 Britons out of the country within the next 48 hours.
The Foreign Office updated its guidance to advise against all but essential travel to Tunisia and urged all British citizens to leave the country as soon as possible amid fears of a second massacre in as many weeks.
It comes after last month's massacre in Sousse left 30 Britons dead in the worst terrorist attack against UK citizens since the 7/7 London bombings.
Philip Hammond, the Foreign Secretary, said the government acted not because of any specific threat of an imminent attack but because it could not guarantee the safety of UK nationals in Tunisia.
The government has urged British tourists in the country to get in touch with their tour operators to arrange a swift return to the UK, while those travelling independently have been advised to return on commercial flights, which are operating normally.
Travel company Thomas Cook has cancelled all future bookings to the country until October 31 and is bringing all its customers back to the UK on third party flights. The Association of British Travel Agents (Abta) has warned that travelling to Tunisia is likely to invalidate travel insurance.
There are believed to be between 2,500-3,000 British tourists in in the country and around 300 independent travellers.
The updated travel advice is a further blow to the Tunisian economy, which relies on tourism for 15 per cent of its GDP.
A statement from the FCO website states: "Since the attack in Sousse, we have been working closely with the Tunisian authorities to investigate the attack and the wider threat from terrorist groups in Tunisia.
"Although we have had good co-operation from the Tunisian government, including putting in place additional security measures, the intelligence and threat picture has developed considerably, reinforcing our view that a further terrorist attack is highly likely.
"On balance, we do not believe the mitigation measures in place provide adequate protection for British tourists in Tunisia at the present time and we have therefore changed our travel advice accordingly."
The British victims of the Tunisia attack

Show all 22
It is an update from its previous advice following the atrocity last month that further attacks were "possible" but the travel advice for British tourists remained unchanged.
Mr Hammond, speaking shortly after the FCO website changed its travel advice, said: "While we do not have any information suggesting a specific or imminent threat, since the attack in Sousse the intelligence and threat picture has developed considerably leading us to the view that a further terrorist attack is highly likely."
Abta told all British tourists in Tunisia to contact their tour operators as soon as possible. A statement read: For anyone due to travel, you should be aware that travelling out to Tunisia at this time is likely to invalidate your travel insurance policies. Most insurance policies will still provide cover for travellers in a country at the time of Foreign Office advice change.
"Those with holidays booked within the next 48 hours to Tunisia are advised to contact your travel company to discuss available options. If you have booked a package you will be entitled to a refund or alternative holiday."
Join our new commenting forum
Join thought-provoking conversations, follow other Independent readers and see their replies