Brexit: Access to EU security intelligence 'critical' to fighting terrorism, says one of Britain's most senior policewomen
'We are all safer because we can work together across Europe and share information with each other – that genuinely is helping to keep citizens of Europe safe'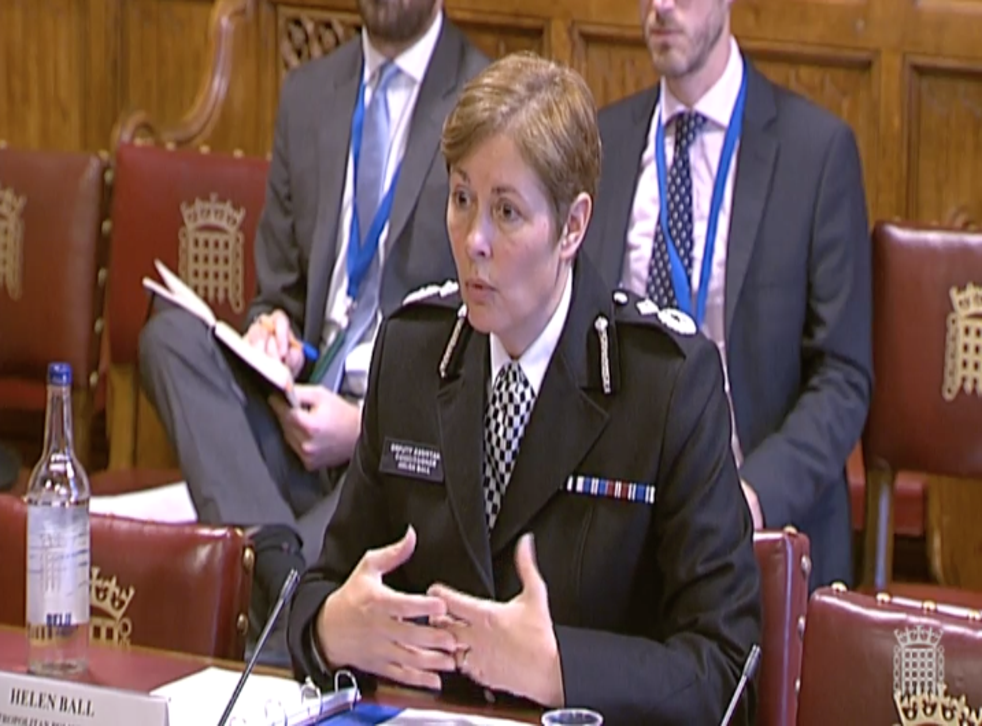 Access to information in Europe-wide security databases, including the European Arrest Warrant, is "mission critical" in fighting terrorism, one of Britain's most senior policewomen has said.
Helen Ball, the deputy assistant commissioner at the Metropolitan Police, also indicated that citizens in Europe would be at a greater threat from terrorism if Britain failed to work with its allies on the continent after Brexit.
Ms Ball, who has been with the police force for over two decades, also ranked the European Arrest Warrant as ten out of ten in combating international terrorism.
When asked by the Lords' EU Home Affairs sub-committee about the importance of the European Arrest Warrant (EAW) on a scale of 1-10, Ms Ball replied: "At the moment we have very low usage of the European Arrest Warrant and there are very good reasons for that and as I look to the future I suspect we will have greater use of it.
"So if I must answer your number question, I'd probably say on low usage at the moment about an eight… and if I'm looking to the future I think it's a 10.
"We must not be in a position where a terrorist can think, 'okay, there is a safe haven where it's going to take a very long time to be extradited and come to meet justice.'" She added if the European Arrest warrant was not to go forward, she would expect a replacement to bring "justice swiftly".
In 2015 alone European countries made almost 13,000 arrest requests for individuals in the UK using the warrant, including 320 on alleged terror related offences, 433 for murder and manslaughter and 191 for rape.
In the same year the UK used the EAW to make 228 requests for arrest from other EU countries, including four on terror charges, 19 for murder and manslaughter and 20 for rape.
Brexit Concerns

Show all 26
Speaking to peers on the committee, she added: "I think the way that terrorists are currently operating and the way I see them operating in the future that means we have an enormous amount to lose from diminishing our ability to work with European police forces and to share our intelligence with them."
"We are all safer because we can work together across Europe and share information with each other – that genuinely is helping to keep citizens of Europe safe."
Ms Ball also emphasised the importance of Europol, the EU's law enforcement agency. Last week the National Crime Agency's David Armond warned an "immediate" and urgent decision is needed on Britain's membership of the organization or the UK would be forced out. The Home Office said a decision would be made in "due course".
The senior counter terrorism official added access to Europe-wide security databases "is mission critical in protecting both the citizens of the UK and citizens of Europe that the UK policing effort is able to access that information
"I'm not going to say it has to be through a particular formal mechanism, that's for the negotiations to decide."
Join our new commenting forum
Join thought-provoking conversations, follow other Independent readers and see their replies