Collapse of Brexit talks with the EU would be fine, Boris Johnson says
The Foreign Secretary said a forced reversion to WTO rules would be 'perfectly OK' for the UK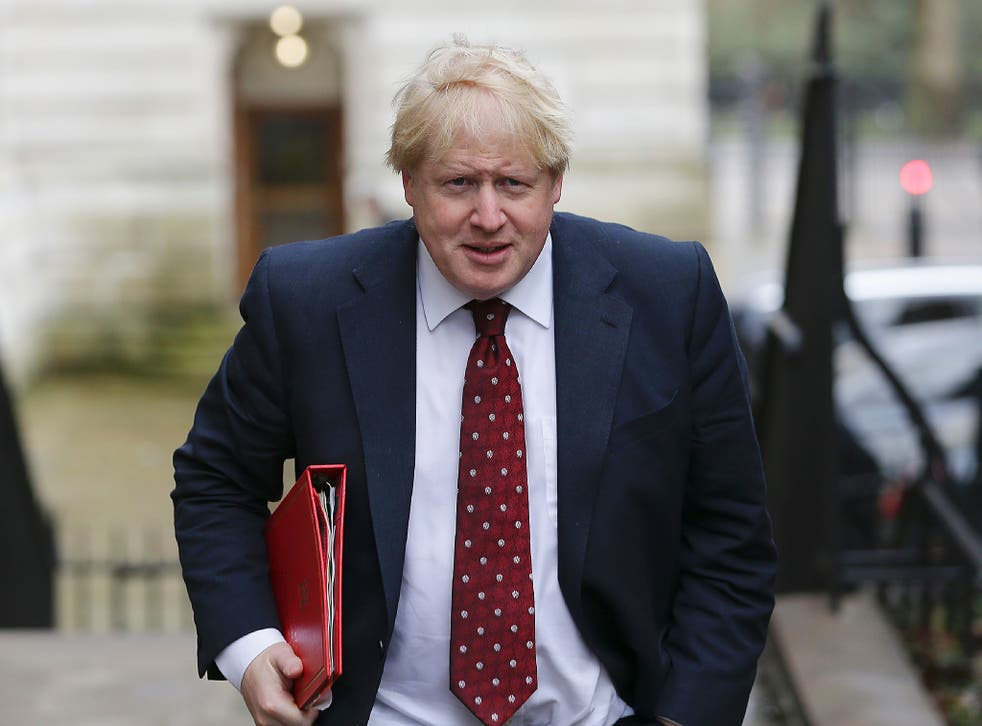 The Foreign Secretary has said it would be "perfectly OK" for Britain to fail to negotiate a trade deal with the EU and crash out of the bloc on the hardest World Trade Organisation terms.
Boris Johnson criticised "apocalyptic" warnings that the approach would spell disaster and said Britain's "robust economy" would allow it to make trade deals with the rest of the world to compensate.
His comments come after The Independent revealed that Treasury officials believe such an episode would trigger an "economic shock" and have "the most negative long-term impact" on the UK of all the ways of doing Brexit.
George Osborne, the former Chancellor, said this month that such an eventuality would be the "biggest single act of protectionism in the history of United Kingdom" and that "no amount of trade deals with New Zealand" were going to make up for it.
But Mr Johnson appeared undeterred, telling ITV's Peston on Sunday programme: "I think that actually, as it happens, we would be perfectly OK if we weren't able to get an agreement, but I'm sure that we will."
He continued: "I don't think that the consequences of 'no deal' are by any means as apocalyptic as some people like to pretend.
"Actually, I think what you've seen in the Budget from Philip Hammond last week are preparations for Britain over the next few years.
"We have a very strong, very robust economy and we have a chance now to do free trade deals… with countries we have not been able to engage with properly for 44 years."
However Lord Heseltine, former Tory deputy PM told the same programme as Mr Johnson: "That's rubbish, isn't it. When I listen to Boris, who I like, actually, he has turned the art of political communication into a science in which waffle, charm, delay, anything to stop answering questions. He does it magnificently."
Mr Johnson's Cabinet colleague, International Trade Secretary Liam Fox, this morning said he believed that "you couldn't have no deal without disadvantaging both UK citizens and European Union citizens".
The influential House of Commons Foreign Affairs Select Committee warned in a report released on Saturday night that there was little evidence the Government was properly preparing for Brexit.
Speaking on Sunday morning, Brexit Secretary David Davis said Whitehall was now drawing up contingency plans for such an eventuality.
What experts have said about Brexit

Show all 11
"The possibility of 'no deal' is real enough to require the Government to plan how to deal with it. But there is no evidence to indicate that this is receiving the consideration it deserves or that serious contingency planning is underway,' said committee chair and Conservative MP Crispin Blunt.
He added: "The Government has repeatedly said that it will walk away from a 'bad' final deal. That makes preparing for 'no deal' all the more essential. Such preparation reinforces that stance."
Join our new commenting forum
Join thought-provoking conversations, follow other Independent readers and see their replies