Brexit: Article 50 must be triggered within months to avoid a 'neverendum', warns Iain Duncan Smith
'We shouldn't wait to see the outcome of the two elections in Germany and France, that suggestion is yet another attempt to turn this referendum result into a neverendum'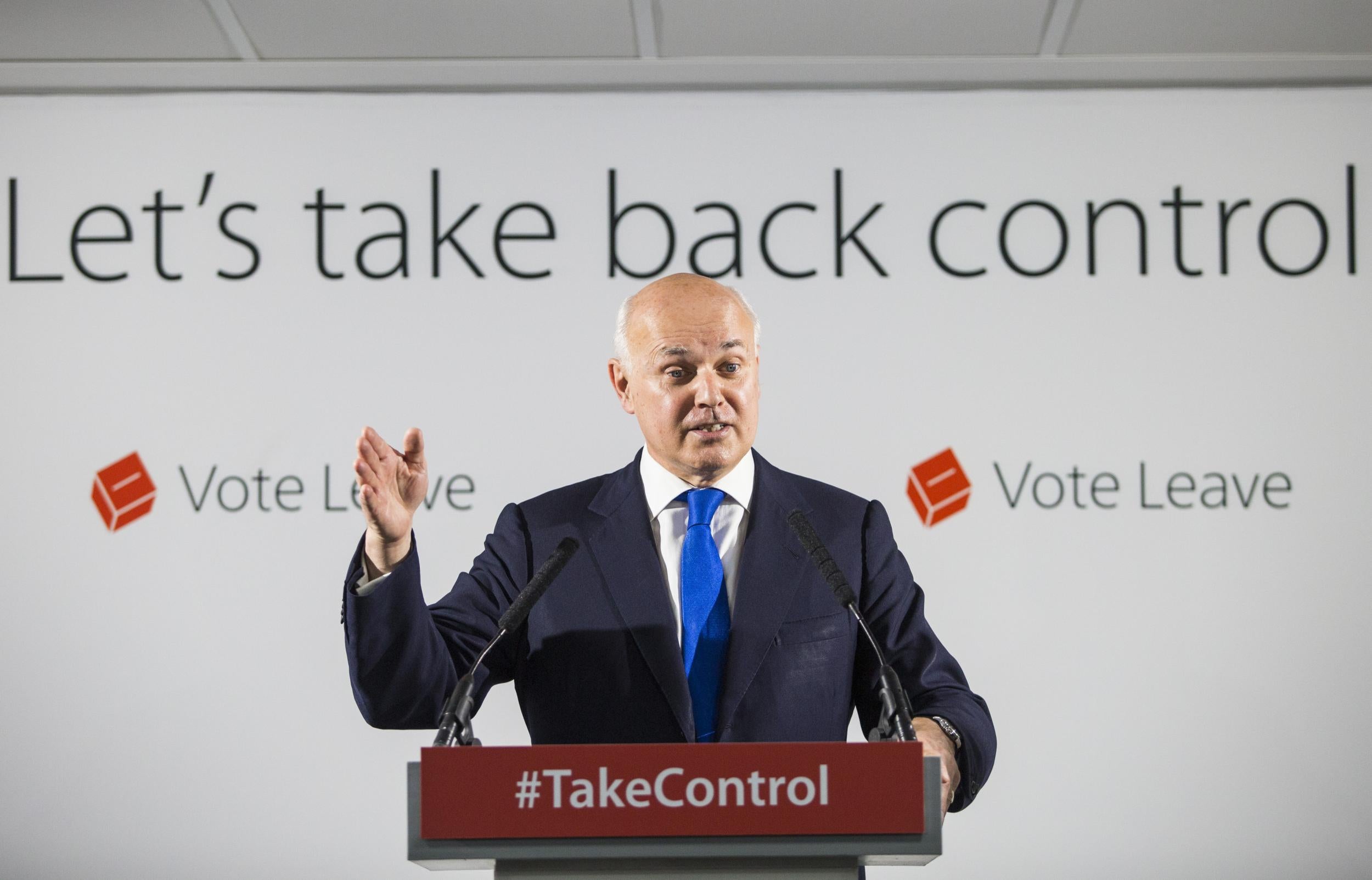 Iain Duncan Smith has called for talks about Britain leaving the EU to take place "as soon as possible", warning the referendum risks becoming a "neverendum" as negotiations are delayed.
The former Work and Pensions Secretary and prominent Leave campaigner appealed to Theresa May to take swift action to ensure Brexit is enacted imminently.
Writing in a column for The Sun newspaper, Mr Duncan Smith said: "It is clear that the referendum was NOT a suggestion… We need to get on with triggering Article 50, as the Government has said, in early 2017.
"We shouldn't wait to see the outcome of the two elections in Germany and France – that suggestion is yet another attempt to turn this referendum result into a 'neverendum'… My time in industry before I came into politics taught me that every negotiation begins with belief in the strength of your own position. Let us leave as soon as possible, so that we can get on and make the most of our new- found independence."
Following the vote to leave the European Union, the UK can decide when to trigger Article 50 and formally begin the process of leaving. Once it is triggerd, a two year period will begin in which formal negotiations will be undertaken. However, there is fierce debate over when the mechanism should be engaged.
It recently emerged Remain supporters have crowd-funded £32,000 in legal fees to mount a High Court challenge in a bid to delay Article 50 by requiring Parliament to approve any negotiations before they begin.
In Northern Ireland, where a majority backed Remain, a legal challenge has been launched arguing that Brexit could threaten the peace process and calling for Theresa May to gain consent of the Stormont parliament in negotiations.
Other politicians, including London Mayor Sadiq Khan, have called for Ms May to delay talks until after the French and German elections next year, in order to assess which heads of state she will be negotiating with.
Several separate challenges to the Government over Article 50 are being planned and they are likely to be heard together in mid-October.
Join our commenting forum
Join thought-provoking conversations, follow other Independent readers and see their replies